PCC Complete
PCC is giving second-tier priority registration status to all students who need three or less courses to complete an Associate degree (AA/AS, AA-T/AS-T)!
---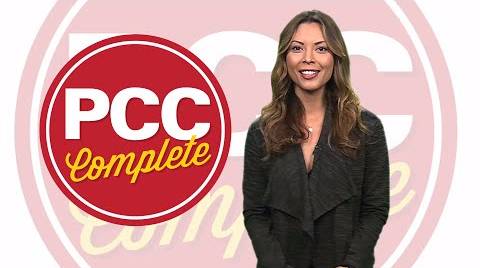 ---
Why Apply for PCC Complete?
---
PCC Complete is free and simple! If you qualify, you will get an earlier registration date to make sure that you get the final classes you need to graduate.
---
Do you qualify?
---
You qualify for PCC Complete and will receive priority registration if you answer YES to all the questions below AND have never received PCC Complete priority before.
Do you need 1-3 classes to get one or more Associate degrees?
Have you completed 45 to 99 units (courses numbered 1-399) at PCC?
Are you willing to file a graduation petition with a counselor?
Have you completed the 3 core services (online orientation, ENGL/MATH placement, semester ed plan)?
---
Application Period for PCC Complete
---
You can apply for PCC Complete for:
Fall Graduation: May 1 - June 15
Winter Registration for Spring Graduation: September 15 - October 15
Spring Graduation: September 15 - November 15
Summer Graduation: March 1 - April 30
Note: Please submit your request early. Submissions received towards the end of the deadline will have a delay or may not be processed due to time constraints.
---
How to Apply for PCC Complete
---
If You Have an Active LancerPoint Login:
Submit an online PCC Complete Request/Graduation Petition request.
After you submit your online request, a counselor will review your request and records. Once your request is complete, the results will be sent to your LancerMail in LancerPoint.
Processing time is about 2-4 weeks. As long as the request is submitted during the application period, your request will be reviewed.
Requests submitted before application period will be on hold until the start of the upcoming cycle.
Thank you for your patience.
---
How will you know your new registration date after you finish applying for PCC Complete?
---
After you have submitted your request, look for a confirmation email sent to your LancerMail in LancerPoint. Your new registration date will be updated in LancerPoint one week before registration begins.
Once your PCC Complete status is granted, there is no reversal of your one-time only registration priority.
---
Questions?
Still have questions about the PCC Complete? Contact a counselor at counselingdesk@pasadena.edu. Be sure to include your PCC ID #.