Welcome to the Division of Institutional Equity, Diversity and Justice.
This is an enormously exciting time to be part of the Lancer community as we are at a critical crossroads in our institution's history. The global health crisis and racial unrest of the past nearly two years has revealed systemic disparities that disproportionately burdened members of underrepresented groups; its highlighted the ongoing violence and policing of black and brown bodies; its unveiled the heightened uncertainty of immigration-impacted students, and has placed a spotlight on the increase in mental health cases associated with isolation and dependency on remote technology. In response, PCC has recommitted itself to championing a trauma-informed, anti-racist campus community centered on equity, inclusion, responsivity and accountability. As such, we have increased our transparency, opened important dialogues about race/ethnicity, inclusion and diversity, and reimagined resource allocation to support the sustained efforts centering the pursuit of equitable learning and working environments. We have risen in response to great difficulty.
As a thought partner in this work, the newly established Division aims to impact equity and inclusion through sustained institutionalized transformation, identifying immediate and long-term expected outcomes, fostering accountability through planning and assessment, and establishing milestones and timelines within the context of the strategic plan influenced by community needs, input and participation. Guided by the pillars of our area, Teaching and Education, Student Equity, Success and Access, Title IX and Compliance and Diversity Engagement and Community Outreach. We are dedicated to the shared work and sustained efforts of reimagining a sense of community for all.
It's an honor to serve alongside outstanding professionals in our collective efforts to make the Pasadena City College community an increasingly welcoming, equitable, diverse, and inclusive place void of bias, discrimination, inequity, and marginalization. We have a great deal of work ahead, but together we will make lasting, positive change.
— Dr. Kari E. Bolen
Associate Vice President, Chief Diversity, Equity, and Inclusion Officer, Title IX Coordinator
Diversity Engagement and Community Outreach
Leadership
Embedding equity in the policies and processes of Pasadena City College.
Student Success
Empowering our students, specifically minoritized populations.
Bias Response
Responding to hate and bias-related incidents.
Equity in Action
Supporting the creation of an inclsuive, equitable community for students, faculty, and staff.
The Division of Institutional Equity, Diversity and Justice
Dr. Kari E. Bolen, Associate Vice President, Chief Diversity, Equity, and Inclusion Officer, Title IX Coordinator
kbolen@pasadena.edu | (626) 585-7786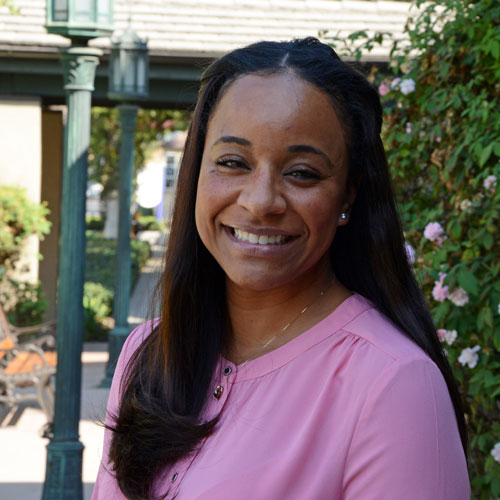 Que P. Dang, MPH, Executive Director, Student Equity and Success
qdang4@pasadena.edu | (626) 585-7553