Our Campuses
Pasadena City College is much more than meets the eye. We have a main campus, a satellite campus, a Community Education Center and a Child Development Center dedicated to PCC's community and its children.
---
Main Campus
---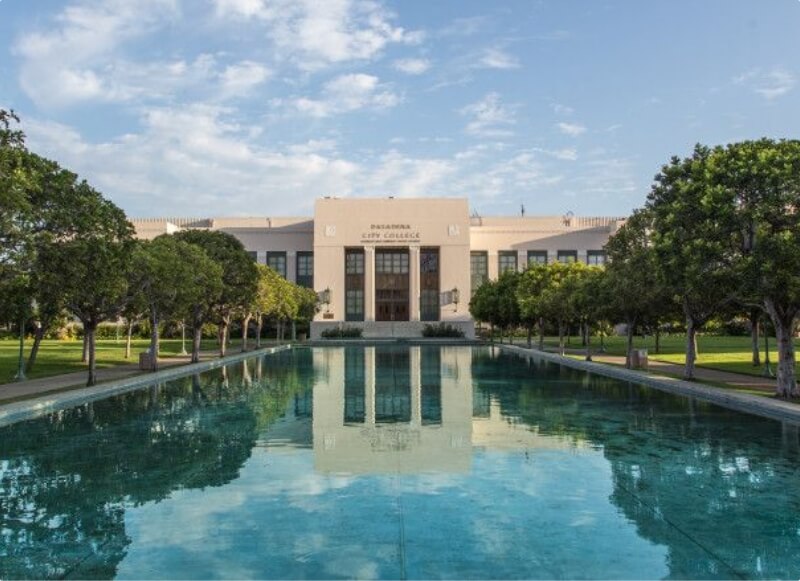 As the third largest community college in the nation, Pasadena City College's main campus occupies a beautiful 53-acre site conveniently located in the center of the historic city of Pasadena. Our 39 buildings include well-equipped classrooms, auditoriums, theaters, vocational/instructional shops and labs, a radio station, a TV studio, an art gallery, a life science museum, an observatory, and other instructional facilities – all dedicated to help our students succeed.
---
Foothill Campus (Community Education Center)
---
PCC's Foothill Campus (formerly the CEC) is a satellite campus. It houses the Noncredit Division which offers vocational, technical, and academic courses. Additionally, the Foothill campus houses the Cosmetology credit program and many of the Health Sciences credit programs, including nursing, medical assisting, and radiology technology programs.
3035 E. Foothill Blvd.,




Pasadena, CA 91107

(626) 585-3000
---
PCC at Rosemead
---
Pasadena City College at Rosemead is a full-service educational center located in the city of Rosemead, just eight miles south of the main Pasadena campus. Students can take general education credit courses and noncredit courses, as well as receive key student support services.
4105 N. Rosemead Blvd.


Rosemead, CA 91770

(626) 585-3333
---
PCC at John Muir High School
---
Through a partnership with the Pasadena Unified School District, PCC offers classes at John Muir High School in Northwest Pasadena. Courses include general education credit courses, concurrent and dual enrollment courses for high school students, and other curricular opportunities.
1905 Lincoln Ave.,




Pasadena, CA 91103

(626) 396-5600
---
Child Development Center
---
The Pasadena City College Child Development Center (CDC) cares for the children of our college students, faculty and staff, and community members. Additionally, it serves as a model teacher training site for our child development programs.
1324 E Green St.




Pasadena, CA 91106

(626) 585-3180