About the Dental Assisting Program
Program Description
The Dental Assisting curriculum prepares the student to take on significant responsibility as a member of the dental health care team. Employment positions are available in dental offices, hospitals, clinics, dental schools, and professional sales. Dental Assistants greatly increase the efficiency of the dentist in delivery of quality oral health care. A career in dental assisting offers many challenges and a variety of procedures. Specific tasks may be performed such as: assisting with and providing direct patient care, taking and developing dental radio-graphs (x-rays), sterilizing instruments, taking impressions, and performing office management tasks. Dental assisting offers a variety, flexibility, excellent working conditions and personal satisfaction. Students must provide their own transportation to off-campus clinical sites. A selected uniform is required for the program.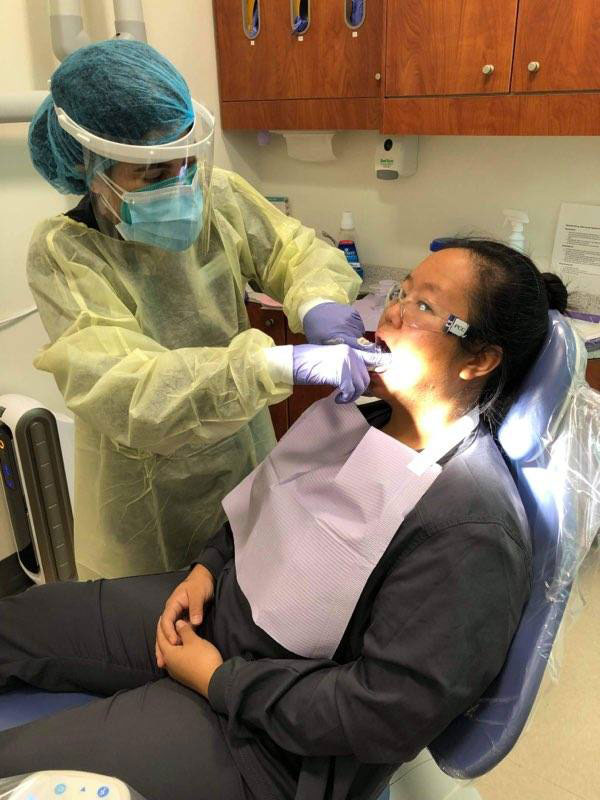 ---
Program Costs
Here's the approximate list of costs associated with your participation in the Dental Assisting Program: This is an estimate all prices are subject to change per vendors.
Dental Assisting Program Tuition 36.5 unit (Optional 2.5 untis) total $1,679.00 + other fees
Uniforms that abide by the Dental Assisting Program's dress code: approx. $500
Equipment and supplies other than textbooks and uniforms: approx. $800
Fee for American Dental Association membership (required on first day of class): $75
A current CPR/Basic Life Support card for Health Professionals provided by the American Heart Association or American Red Cross must be maintained while in the program: contact either organization for cost of training

Approximate Total Cost if the Dental Assisting Program $3,054.00
---
Program Goals
Prepare dental assisting students to function effectively using critical thinking and technical skills related to chairside assisting, front office and laboratory procedures under the direction and supervision of a licensed professional.
Provide an atmosphere where students are stimulated to develop their academic and clinical skills which prepare them for employment and lifelong learning within a changing technical society.
Instill knowledge, professionalism, ethics and sense of responsibilities required for employment as integral members of the dental health team.
Prepare dental assisting students for the National certification examination and state written and practical examinations.
Provide the dental assisting student and faculty with opportunities for individual and professional growth and development within our program fostering empathy and concern for patients due to their commitment to excellences.
Provide diversity in the curriculum by allowing students to complete the program and advance their educational goals through multiple pathways.
---
Skills and Ability Requirements
To be successful in the program and become employable in the dental field, you should possess certain skills and abilities.
Must possess the manual dexterity and visual capacity to perform technical procedures, properly manipulate dental materials and transfer instruments.
Will be required to communicate in an effectual manner with both verbal and written language. Students will be required to read and comprehend technical material as well as write technical reports in a clear and concise manner. In addition all students must be able to verbally communicate effectively with patients, co-workers, and other dental personal.
Need to assess his/her own ability to meet the above technical standards.
All applicants must demonstrate minimal competence in all major course objectives which include, but are not limited to, the following:
Utilize appropriate oral and written communications.
Establish and maintain appropriate relationships with patients, families and other health care professionals conducive to providing quality care.
Demonstrate ability to perform clinical skills such as taking patients vital signs, performing intraoral exam, placing topical anesthetic, taking impressions for study models, etc.
Demonstrate personal and professional qualifies such as appropriate initiative, good judgment, flexibility, self-confidence, resourcefulness, and tact.
Demonstrate ethical and professional abilities.
Demonstrate organizational skills including time management, record keeping, and ability to work as a member of a professional health care team.
Demonstrate ability to adapt rapidly and appropriately to new clinical settings and environments.
Ability to handle the stresses of an intensive academic and clinical training program.
Ability to apply universal precautions when indicated.
As a qualified applicant, you are expected to be able to perform math computations and beginning stats with:
Word Processing: creating a new file; saving files; changing margins, font and style format; inserting and formatting tables; and inserting and formatting headers and footers
Spreadsheets: creating a new file; saving files
Using the internet: sending email messages with and without attachments; receiving email messages with and without attachments; viewing and saving email attachments navigating the web
Perform scholarly work in literature review and research assignments
Complete computer/research form
---
Program Accreditation
The program is accredited by the American Dental Association's Commission on Dental Accreditation since 1961 and approved by the Dental Board of California. The program is designed to prepare students for the Dental Assisting National Board Examination for national certification as well as the Registered Dental Assistant Examination for state licensure. Additionally, the program is approved to offer the Orthodontic Assistant Permit (OAP) to qualified applicants that complete the RDA program.
---
History of Dental Assisting at PCC
The PCC DA Program celebrates 70 years of success!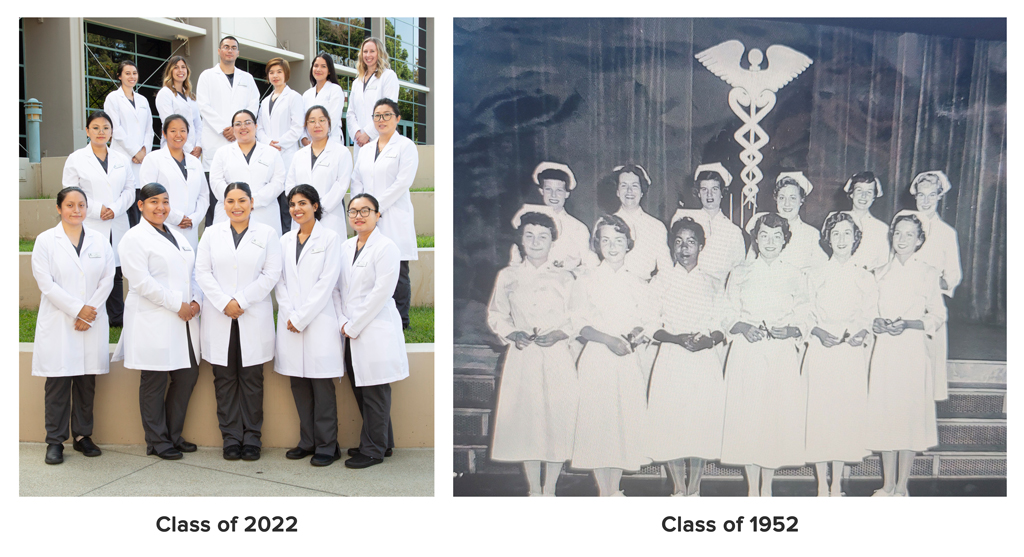 Dental Board of California Exam Results
May 2022
Pasadena City College 100% pass
January 2021
Pasadena City College – 100% pass
February 2021
Pasadena City College 100% pass
March 2021
Pasadena City College 100% pass
April 2021
Pasadena City College 100% pass
June 2021
Pasadena City College 100% pass
July 2021
Pasadena City College (529) 1 pass 50% and 1 fail 50% (1 failed passed on retake)
August 2021
Pasadena City College 100% pass
September 2021
Pasadena City College 100% pass
December 2021
Pasadena City College 100% pass
January 2020
Pasadena City College 1 pass 50% 1 failed 50% (1 failed passed on retake)
February 2020
Pasadena City College 100% pass
March 2020
Pasadena City College 100% pass
September 2020
Pasadena City College 100% pass
October 2020
Pasadena City College 100% pass
December 2020
Pasadena City College 100% pass
January 2022 OA
Pasadena City College 100% pass
March 2021 OA
Pasadena City College 100% pass
August 2021 OA
Pasadena City College 100% pass