Health Sciences Elective Courses:
---
HLSC 101 (3 units) Total of 54 hours lecture - INTRODUCTION TO HEALTH SCIENCES: Introductory course for students interested in pursuing a health-related career but are still exploring and have not yet decided on a specific career. Information on career preparation and development, survey of the health professions, culture for health professionals, requirements for education, job and market demands in selected health careers, health promotion, goals, history, and development.
HLSC 113 (3 units) Total of 54 hours lecture - HUMAN DISEASE: Examination of common medical conditions, diseases, and the disease process. Emphasis will be placed on documentation of symptoms, patient assessment, case management, including diagnostic tests indicated, treatment indicated, client teaching required and ways to validate a patients' understanding of their disease and treatment.
HLSC 115 - MEDICAL TERMINOLOGY (3 units) Total of 54 hours lecture : Medical terminology with the prime objective of understanding the language of medicine, analyzing medical terms by dividing the terms into component parts (root words, prefix, suffix, and combining form) to obtain a definition.
HLSC 980 (4 units) Total of 72 hours lecture: PHARMACOLOGY FOR HEALTH PROFESSIONS: Study of the major concepts, properties, effects, and therapeutic value of the pharmacological agents in the major drug categories used to treat or prevent human disease. Exploration of therapeutic categories, indications, side effects, mechanisms of action, trade and generic names, and the impact these agents have on human physiology. Designed to support students pursuing careers in the health professions.
Course Prerequisite(s) Successful completion of one the following courses: PYSO 001- Human Physiology, PYSO 100- Basic Physiology and Anatomy,
CHEM 2B- General, Organic and Biochemistry II, or
CHEM 8B- Organic Chemistry II
(Anticipated start date Summer or Fall 2023).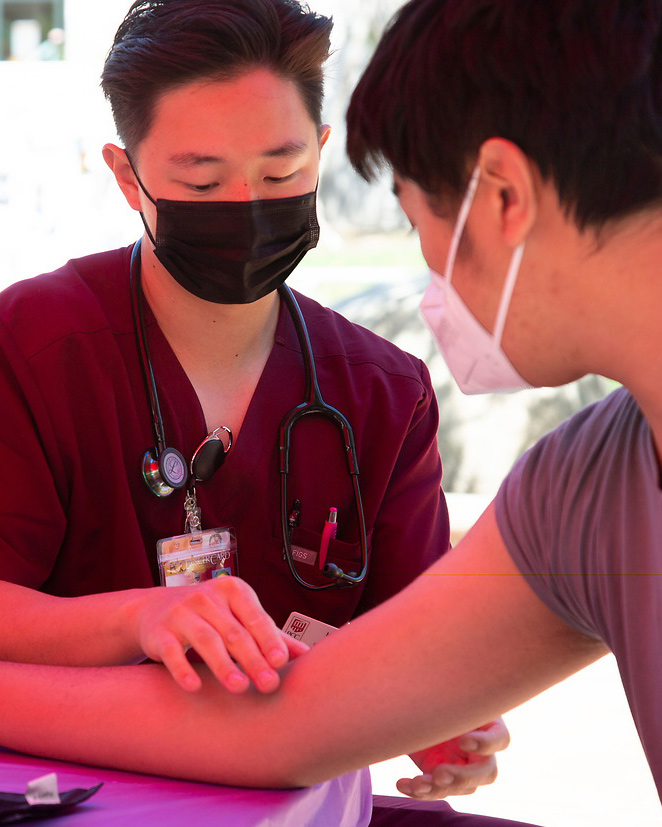 ---
---
There are no additional application requirements for these courses. Just complete the application and enrollment steps to attend PCC, and register for them.
All classes are filled on a first come, first served basis as determined by student registration priority.