The Health Sciences Division
---
Get the relevant, hands-on education you need to be successful in the high-demand career field of health care. We offer a variety of certificates and degree programs that lead to eligibility for the certifications required to begin a dynamic and rewarding career in a health and dental care profession.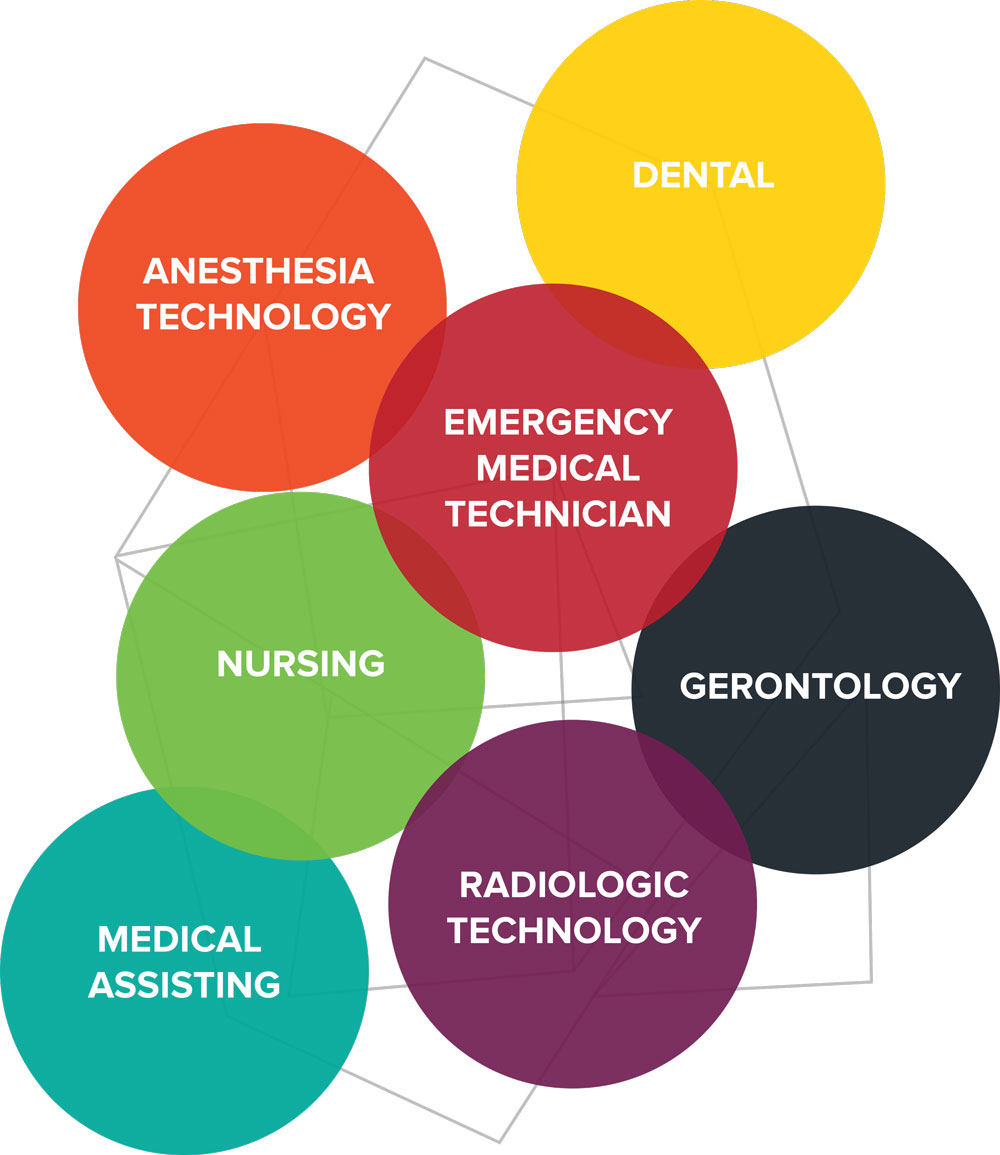 ---
Because of the aging population and expanding health and dental care job market, there is a national and local shortage of health and dental-care providers. Health Science professionals are in high demand and job opportunities are abundant.
The Health Sciences Divisions offers certificates and degrees leading to rewarding health careers in many program areas: Medical Assisting, Dental Assisting, Restorative Dental Technology, Dental Hygiene, Emergency Medical Technician, Radiologic Technology, Anesthesia Technology, Registered Nursing, Licensed Vocational Nursing, Certified Nursing Assistant, and Gerontology.
We have an excellent reputation in our community for graduating professional and competent health care and oral health care professionals. Our full- and part-time faculty and staff are committed to student success. Tutoring programs and campus lab activities support our student success efforts. Professional student organizations and community service projects also help students develop their leadership skills, forge new friendships, and build career networks.