Steve Gibson, Area 3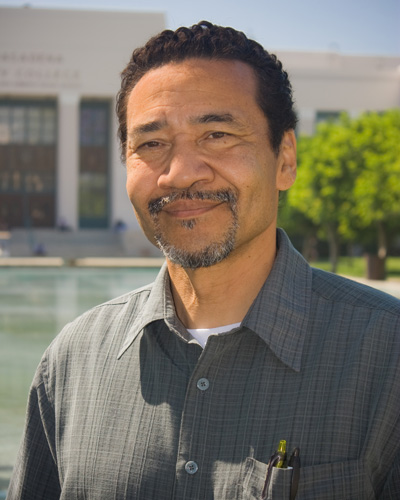 Steve Gibson began on the governing board of the Pasadena Area Community College District in July 2022. He represents Area 3 which includes Northwest Pasadena and part of southwest Altadena. PCC Northwest is located in Area 3 on the campus of John Muir High School.
Gibson has worked for nonprofit and political organizations throughout his career. He was the Los Angeles Area Program Director of American Friends Service Committee, formerly headquartered in Pasadena. He was a Healthcare Organizer for AARP, as well as organizer and administrator for other organizations.
Gibson has traveled nationally and internationally giving talks and presentations on Bayesian statistics, number theory, computer science, ethnic conflict, and media communications. He has published more than 20 books, some translated into Spanish, Italian, and Portuguese.
Gibson has been a community organizer, having been trained by United Farm Worker staff. He has organized and carried out training for ecological campaigns, universal healthcare campaigns, and community empowerment. He is presently on the board of Progressive Asian Network for Action, has been a board member for Latinos for America and numerous Democratic clubs and organizations. He has organized community meetings about health care access, Black Lives, climate justice, and housing issues.
Steve Gibson received his AA from Pasadena City College in 2010, a Masters in Communications from CSUN, and earned his PhD in Education from Northcentral University. His dissertation was titled, Descriptive and Causal Comparative Examination of Community College Adjunct Faculty: Job Satisfaction and Efficacy of Reluctant and Enthusiastic Stayers. He has published textbooks, including Impact of Communication and the Media on Ethnic Conflict. He lives in Altadena with his spouse.