Kristine Kwong, Area 5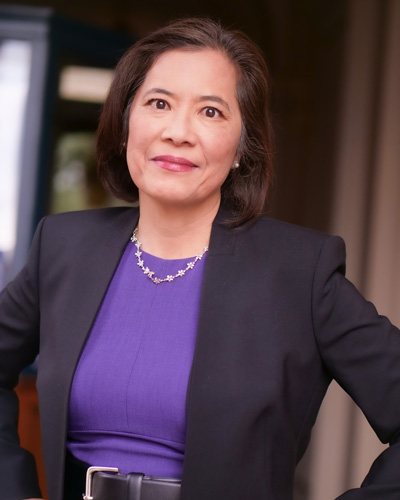 Kristine Kwong is an education lawyer representing both public and private sector entities throughout the State of California in a variety of operational issues such as labor and employment, student issues, operational compliance, and litigation.
In the public sector, Ms. Kwong has worked with special districts, parks & recreational districts, water districts, sanitation districts, K-12 schools (public, private, and charter), and universities on a variety of matters.
Most notably, during COVID-19, Ms. Kwong helped educational and private entities manage the constantly developing landscape of COVID-19 compliance. She is also frequently retained to serve as a neutral hearing officer for public sector appeals of internal personnel matters.
As a sought-after speaker and trainer, Ms. Kwong has trained over 1,000 governmental agencies and colleges districts, nationwide, helping them stay in compliance and up to date in the challenges of managing ever-changing legal issues. She also taught courses in management as part of the adjunct faculty at Cal State Northridge.
Similar to the experiences of many immigrants, Ms. Kwong's family fled from China after World War II. Her father was captured by enemy forces and was fortunate enough to have escaped. Fearing political persecution, her father came to the U.S. with nothing and rebuilt a life from scratch. Her parents taught her that education is the pathway to obtaining a better life. Ms. Kwong is grateful for the educational opportunities afforded her and seeks to continue to create these pathways to others.
Ms. Kwong is a long-term resident of South Pasadena and a graduate of South Pasadena High School. She serves on the Parks & Recreation Commission in South Pasadena and was formerly on the Transportation Commission. Additionally, she is a current member of the Diversity Board at the University of the Pacific, McGeorge School of Law.
An accomplished classical pianist, Ms. Kwong has competed in festivals in the Pasadena area and frequently volunteers her time to play at various retirement homes and events in and around our area. Over the years, she has also served as a mentor to a number of students, offering guidance to help them attain their goals.