James A. Osterling, Area 2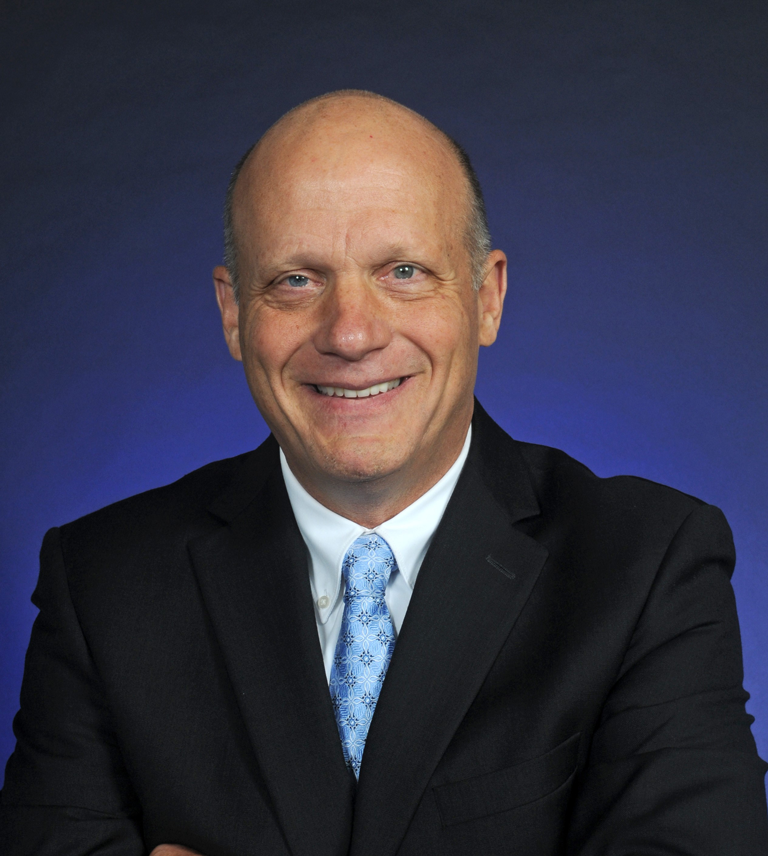 For more than 35 years, Mr. Osterling has built an exceptional record of accomplishments in his professional career, in education, and in public service. This includes senior management positions with several of Southern California's largest homebuilders, teaching and mentoring students at the University of Southern California, and serving on boards and committees for a number of civic, corporate and non-profit organizations.
UNIVERSITY PROFESSOR
For more than ten years, Mr. Osterling has been an Associate Adjunct Professor at the Price School of Public Policy at the University of Southern California (USC), teaching real estate and finance courses in the Planning curriculum. In addition to his teaching duties, he has served as a mentor and provided career guidance to his students and assisted many with their transition to careers or advanced degrees.
Jim has served as a judge for the International Real Estate Case Study Competition hosted annually by USC since its inception 11 years ago. He has served as a lecturer and case study judge for the Ross Program at USC, a program created in the aftermath of the Los Angeles riots designed to empower local community organizations with the know-how to redevelop blighted areas in their communities.
GOVERNANCE - BOARDS & COMMITTEES
Mr. Osterling has substantial governance experience, serving on numerous civic, philanthropic and corporate boards and committees including the following:
Vice-Chairman – Altadena Community Standards District (CSD) Committee. The Committee is charged with updating the Altadena CSD plan that governs land policy in residential and commercial areas of Altadena. The Committee's recommendations focused on making LA County land use approvals simpler, easier and less expensive for residents and local businesses and will be voted on by the County Board of Supervisors. The CSD committee's recommendations were unanimously approved by the Altadena Town Council and submitted to the County for processing.
Board of Directors and Treasurer – Arroyos and Foothills Conservancy (AFC). AFC acquires land to preserve wilderness corridors and habitat in the foothills of the San Gabriel Mountains.
CFO, Executive Vice-President & Executive Committee member - Shea Homes, Griffin Industries, California Pacific Homes, all prominent real estate companies headquartered in Southern California.
Board of Directors - Villa Riviera Estates, Inc. a corporation affiliated with the Cottage Health Care Systems created to build affordable workforce housing in Santa Barbara for its employees and market rate housing for the public.
Board of Directors – Rotary Club of Pasadena. Jim has served on and chaired numerous committees. He was recently appointed to a 3 year term on the Board of Directors. Jim's first involvement in Rotary began in the early 1980's with Rotary One in Chicago, IL.
Founding Board Member, President (2 Terms) - USC Real Estate Alumni and Friends (REAF). An alumni networking group that grew to 2,000 members.
Government Affairs Committee - Los Angeles and Ventura County Building Industry Association (BIA). Worked with top Planning Department and Building and Safety officials at the City of Los Angeles and other municipalities to improve communications and effectiveness between industry and government.
House & Grounds Committee Chairman and Construction Committee Member – Altadena Town and Country Club. These committees planned and oversaw a successful major capital improvement program adding a new fitness center and renovating facilities, including Conditional Use Permit compliance and Americans with Disabilities Act compliance.
PROFESSIONAL
Mr. Osterling has originated, structured, negotiated and administered corporate level borrowings in excess of $1 billion, and sourced and closed project-level debt and equity financings totaling over $1 billion dollars. He has been involved in the acquisition and financing of large real estate projects with a value of several billion dollars and has extensive experience at creating and overseeing budgets for large and complicated real estate construction projects.
Mr. Osterling has served as the Chief Financial Officer and Executive Vice President at three major homebuilding companies in southern California with annual revenues exceeding $500 million (California Pacific Homes, Shea Homes, and Griffin Industries).
Mr. Osterling began his career as a Certified Public Accountant (CPA) with Arthur Andersen & Company.
Mr. Osterling received his CPA designation in 1979. He has been a member of the Urban Land Institute, the foremost urban land use trade organization and the Los Angeles/Ventura County Chapter of the California Building Industry Association.
YOUTH SERVICE
Mr. Osterling served as a volunteer youth sports coach for over 15 years, instructing a diverse group of children from kindergarten through high school for Pasadena and South Pasadena AYSO, Pasadena YMCA, East Altadena Little League, and the Brotherhood Crusade Youth Sports Leagues. His philosophy is to instill lifelong success skills through sports including practice, team work, discipline and hard work and to have fun!
EDUCATION
Masters of Business Administration (Majors in Management, Finance and Marketing). Kellogg Graduate School of Management, Northwestern University, Chicago, IL Course work in the Real Estate and Entrepreneurship curriculum applied towards MBA Degree, University Of Southern California, Los Angeles, CA Bachelor of Science in Business Administration, Accounting Major. Iowa State University, Ames, IA
PERSONAL
Jim and his wife, Scarlett, have lived in the Pasadena and Altadena area for more than 30 years. They celebrated their 35th wedding anniversary in 2014 and have two adult children. Jim is an Eagle Scout.