Joy Balta
Biology Faculty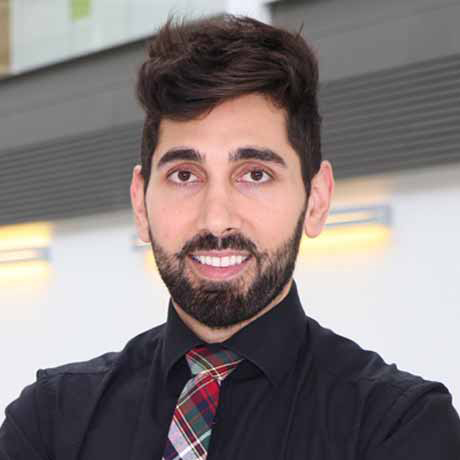 Joy Balta
Where are you from?
Lebanon
Biography
I am an adjunct faculty at Pasadena City College and a full time Associate Professor of Anatomy and Director of Anatomical Services & Body Donation Program at The Ohio State University, College of Medicine.
I completed by Bachelor of Science Degree in Zoology in Lebanon, my Master of Science degree in Human Anatomy in Scotland and my PhD in Anatomy in Ireland. For the past 10 years I have been teaching anatomy to different cohorts of students such as medical, dental, physical/occupational therapy, biology undergrad and graduate students etc.
Because of my passion for teaching I decided to complete a Master of Arts in Teaching and Learning in Higher Education in order to help improve the learning process for my students.
I am the primary investigator of a research lab with 5 MS and 3 PhD students investigating the scholarship of teaching and learning in anatomy along with the work of human body donors in medical education and training. Please reach out if you are interested in learning about this.
In my spare time I enjoy spending time with my wife and my 6 months old son along with getting involved in my local church.
Raffaella Barbarino
Biology Faculty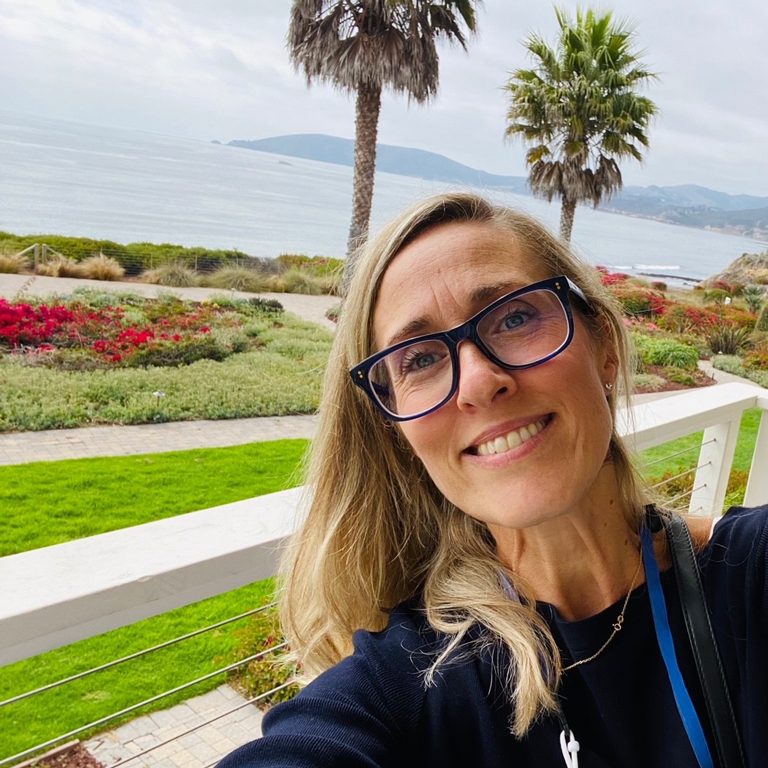 Raffaella Barbarino
Where are you from?
Italy/ Rome
Biography
Dr. Raffaella Barbarino was born and raised in Rome, Italy. She is a Medical Doctor specialized in General Surgery. During her residency, she worked in the Liver Transplant Unit at the Catholic University of the Sacred Heart in Rome (Agostino Gemelli University Hospital) and spent six months as a Research Fellow at the Trauma Center and Surgical Intensive Care Unit of the University of Southern California (USC) in Los Angeles. After completing her residency program, as a passionate young surgeon, she found her calling in Breast Surgery and began working in the Multidisciplinary Breast Unit. During her residency she fell in love with an American boy from Pasadena, her husband now, and in 2014 she moved here with two kids and her old German Shepherd, Kobe. She can not practice here in the US and since 2019 she has served as an Adjunct Natural Sciences instructor at Pasadena City College. Like all Italians, she loves eating, cooking, and spending time with family and friends. She feels most at home outside and enjoys nature, hiking, and swimming in the ocean. As a lifelong learner passionate about evidence based science, her enthusiasm is contagious and she is always willing to help students stay curious and find their calling.
Kimberly Berthet
Biology Faculty
Kimberly Berthet
Where are you from?
San Francisco
Biography
College professor Kimberly completed her undergraduate degree in Molecular Biology and minored in Chemistry at the University of San Francisco in 2009. After completing her bachelor's degree she began working as a Research Scientist at Roche Molecular Systems in Pleasanton California. In 2013 she completed her master's in Molecular and Cellular Biology in France at ENS. Following her graduate studies, she began work in biotechnology again at the Los Angeles start-up EntroGen. Her Biotechnology experience was in the research and development of assay design in oncology. In 2015, Kimberly began instruction in the biological sciences at many schools in the greater Los Angeles area. She instructs a wide range of classes including Molecular and Cellular Biology, Genetics, Biotechnology, Human Biology, General Biology, Kinesiology, and Anatomy. Kimberly's hobbies include music as she plays in two local LA bands, and fostering animals.
Susan Bower
Biology Faculty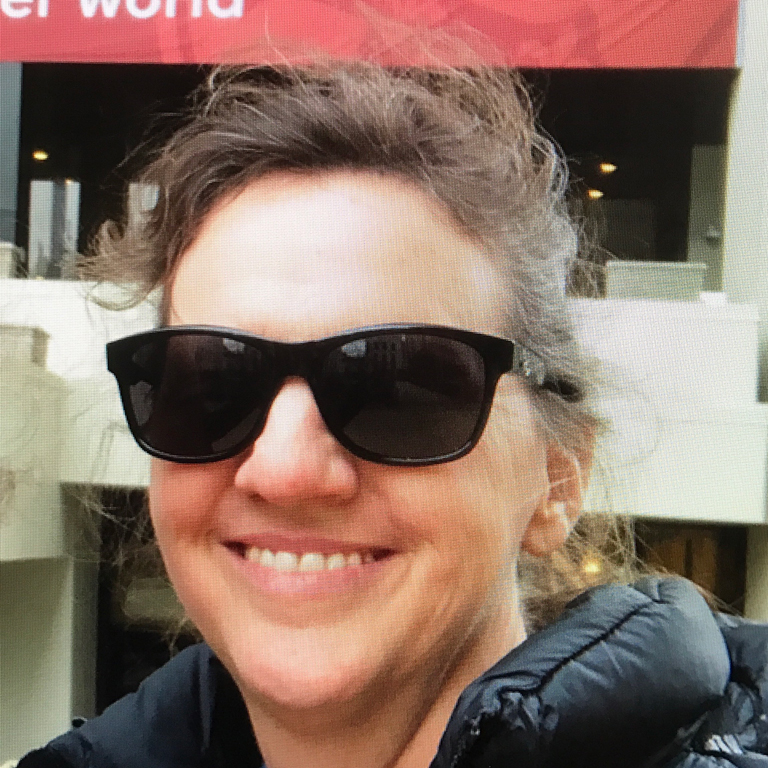 Susan Bower
Where are you from?
Sacramento, CA
Biography
After finishing high school in Sacramento, CA, I moved to Los Angeles for four years to study Biology at UCLA. At the end of those years, I spent a summer at the UC Davis Bodega Marine Lab and decided to pursue a marine research topic for graduate school. After working at the Orange County Marine Institute in Dana Point for two years, I started the Biological Sciences graduate program at USC. While pursuing research and serving as a teaching assistant there, I also taught Biology courses at El Camino College in the evenings (after I completed my Master's degree in Biological Sciences). I then finished my PhD at USC, and started teaching Biology at PCC. I was hired to teach BIOL 11, but more recently I have taught BIOL 10A, BIOL 10B and BIOL 16. While at PCC, I have served on the Faculty Development Committee for many years, as well as the Professional Development Standing Committee, the Flex Advisory Committee and PCC's Academic Senate. While away from PCC, I enjoy traveling with my family and working in my garden.
Cara Burres-Jones
Biology Faculty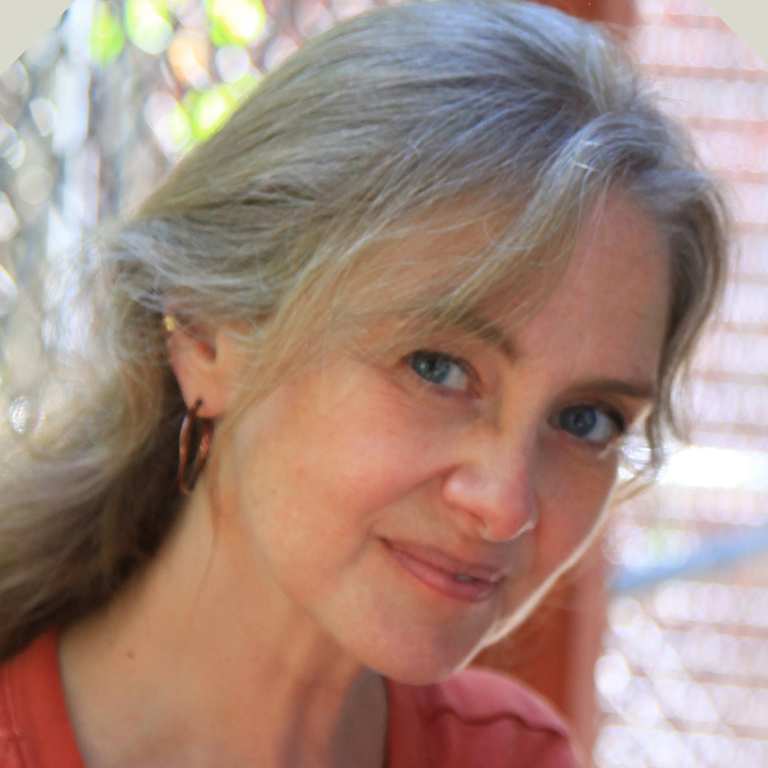 Cara Burres-Jones
Where are you from?
Earth
Biography
Cara Burres-Jones started teaching at PCC in 1997 and most semesters teaches Human Anatomy but has also taught Animal Biology (Zoology), Physiology, Head & Neck Anatomy, Nutrition, Introductory Biology, and Age of Dinosaurs.
She is a vertebrate paleontologist who specializes in mammalian paleontology and osteology with some of her research involving geomicrobiology, or, how microbes and minerals contribute to the fossilization process. She completed her MA in Systematics & Ecology, Specialty: Vertebrate Paleontology in 1993 at the University of Kansas in Lawrence, KS and has done field work ("digs") in much of the western U.S., Alberta, Canada, Mexico, Germany & Scotland. She is a Museum Associate in the Vertebrate Paleontology Division of the Natural History Museum of Los Angeles Co., and was the paleontology lead for the proposed SOCTIIP toll-road's environmental mitigation report prior to teaching at PCC full time.
Cara is an avid nature photographer and musician and enjoys cooking gourmet meals with her husband, Scott.
Chia-Wei Chen
Biology Faculty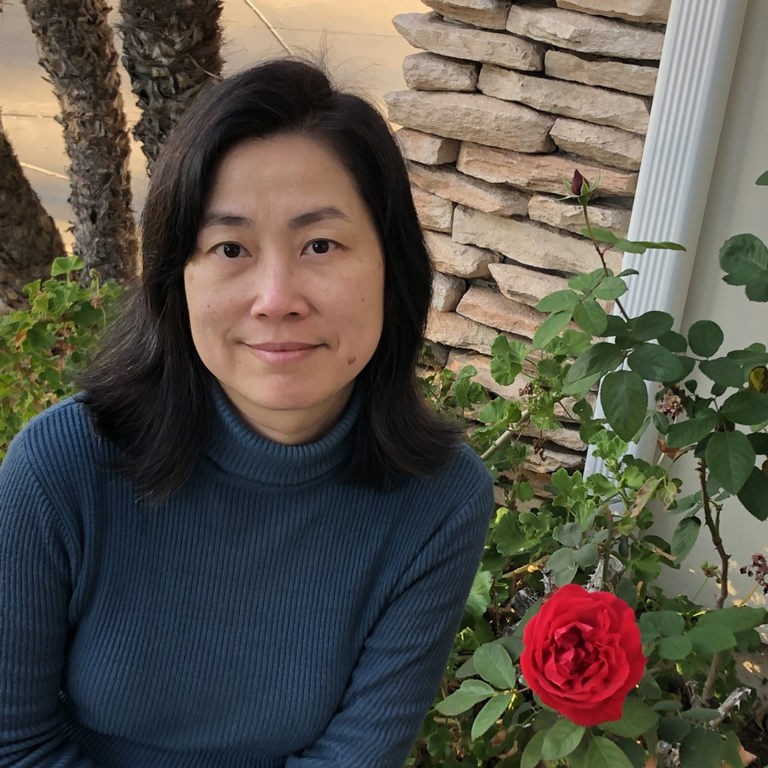 Chia-Wei Chen
Where are you from?
Born in Taiwan and started my education in the U.S. as an ESL (English as a Second Language) student in eighth grade.
Biography
After high school, she obtained a B.A. degree in Molecular and Cell Biology from UC Berkeley and then her Ph.D. degree from USC's Department of Pathology. Although not outspoken in social settings, she has to refrain herself from talking excessively when explaining mechanisms or concepts to students. She has taught more than 7 different courses within the Natural Sciences Division at PCC in the last 19 years and is currently focused on teaching Human Biology (Biology 3). She believes knowledge is power and the more we know about our body and the living and nonliving things in and around us, the better we are at taking charge of our well-being and the health of our environment. She is enthusiastic in guiding students to investigate beneath the superficial facts and helping them understand how our body works in slightly more detailed levels.
Elisabeth Choate-Ciletti
Biology Faculty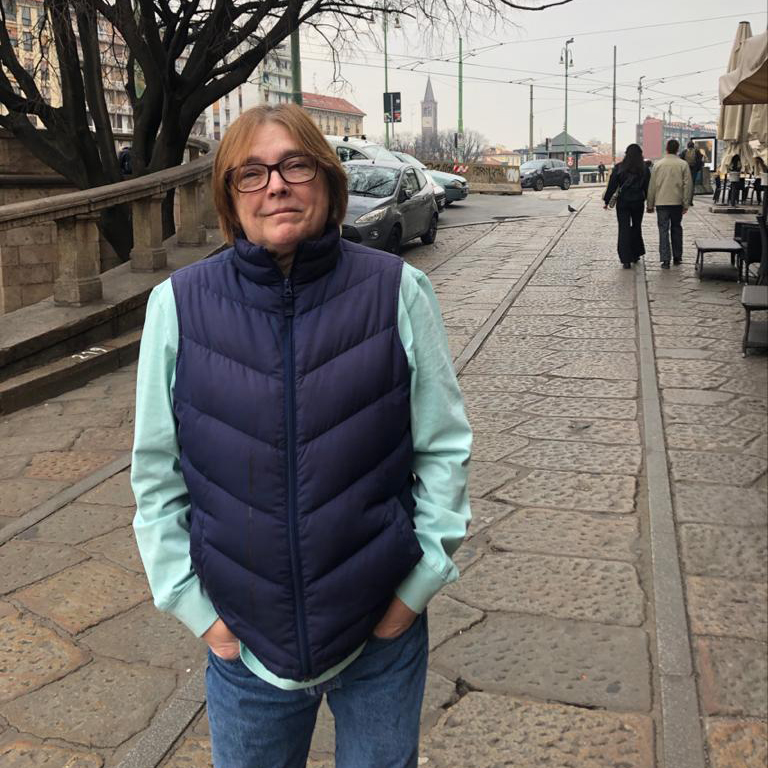 Elisabeth Choate-Ciletti
Where are you from?
San Jose, California
Biography
Dr. Elisabeth Ciletti graduated from San Jose University with a B.S. in Molecular Biology and then completed a doctorate in Molecular Biology at the University of Southern California (Go Trojans!). Her research focus was on transcription in bacteriophage (how genes are turned on in viruses). Dr. Ciletti currently teaches majors biology which prepares students for transfer to the university and careers in science.
Michael W. Clark
Biology Faculty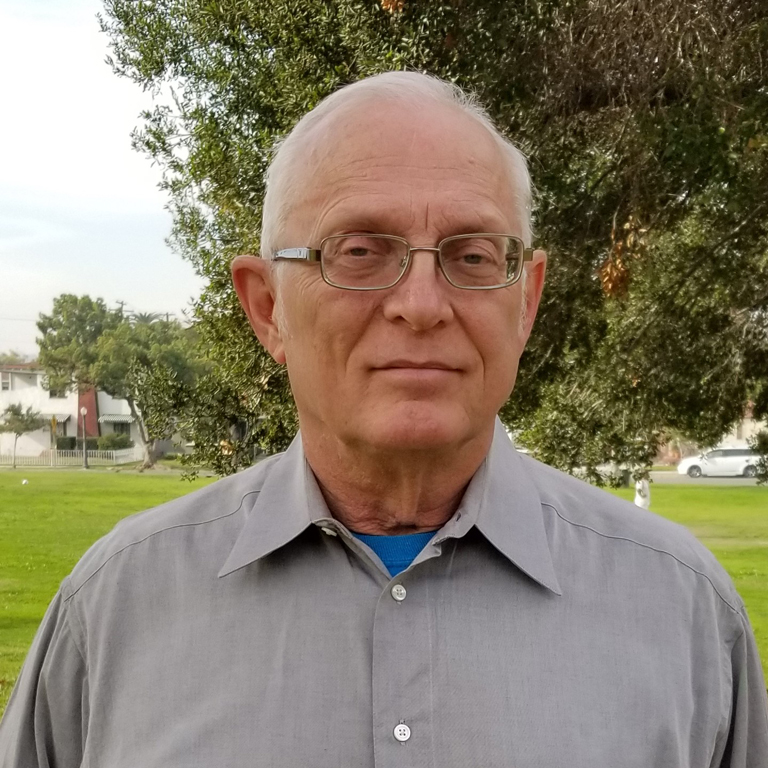 Michael W. Clark
Where are you from?
Ohio
Biography
Michael W. Clark has a Ph.D. in molecular biology from U.C.L.A. He has been a research scientist, a professor as well as an entrepreneur. After a post-doctoral position at U.C.L.A., he was a staff scientist at California Institute of Technology for five years before becoming an Assistant Professor at McGill University in the Biology Department. Eventually, he left academics to enter the biotechnology business area. He still enjoys teaching and teaches as an Adjunct whenever he has the time. At Santa Monica College he won a Teaching Excellence Award from The Honors Society. He has been an Adjunct at PCC since 2014 teaching Human Physiology and Anatomy.
Along with these professional endeavors, he has been writing fiction and poetry since he was a teenager. He has seven poems and forty-seven short stories published in various print and electronic journals. He is the creator, editor and contributor for the fiction and non-fiction website, www.ahickshope.wordpress.com. He presently lives in Santa Monica, CA.
Jeffrey Cole
Biology Faculty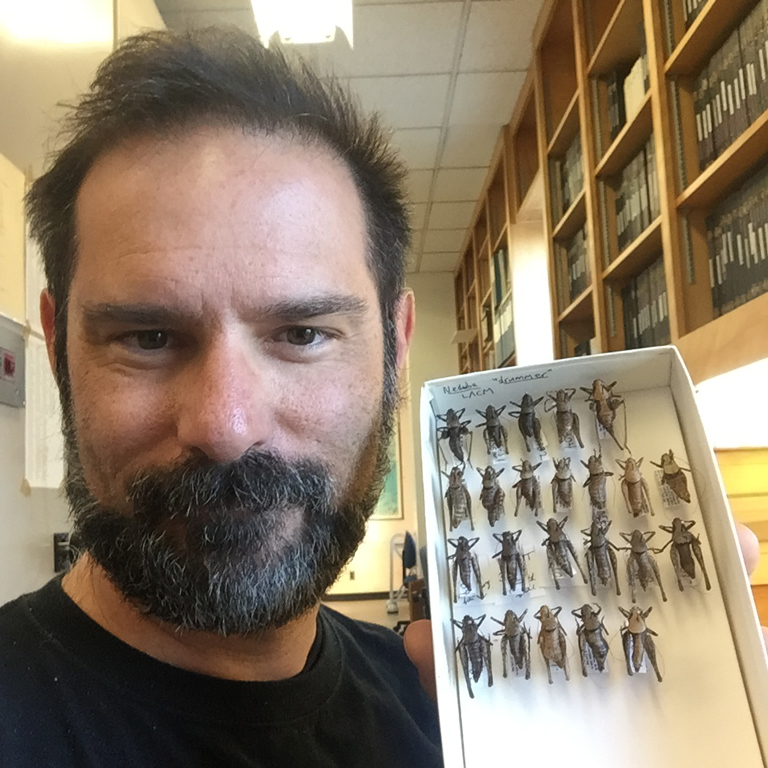 Jeffrey Cole
Where are you from?
Los Angeles, California. A proud alumnus of Santa Monica College.
Biography
So that our students may compete, adapt, and innovate in the job market and may keep pace with rapid scientific progress, our science courses should teach students how to think scientifically: how to design studies, how to gather and analyze complex datasets, how to formulate testable hypotheses, and how to arrive at justifiable conclusions. Dr. Jeff Cole brings scientific research experiences into the classroom and encourages students to think in a cross-disciplinary manner. In line with the community college tradition of technical and vocational training, Dr. Cole's courses offer instruction with bioinformatics, knowledge of which is de rigeur judging from a perusal of biology job announcements.
Dr. Cole earned a B.S in Biology from UCLA and a Ph.D. in Entomology from the University of Kansas in 2009. A Research Associate at the Natural History Museum of Los Angeles County, he applies behavioral ecological and molecular methods to biodiversity discovery of crickets, katydids, and cicadas. In collaboration with numerous researchers, museums, laboratories, and students, Dr. Cole has discovered, named, and described over two dozen species to date. His outreach includes leadership in the Lorquin Entomological Society, scientific contributions to biodiversity surveys, and graduate student mentorship at CSUN and Carleton University.
Jackie Duvall
Biology Faculty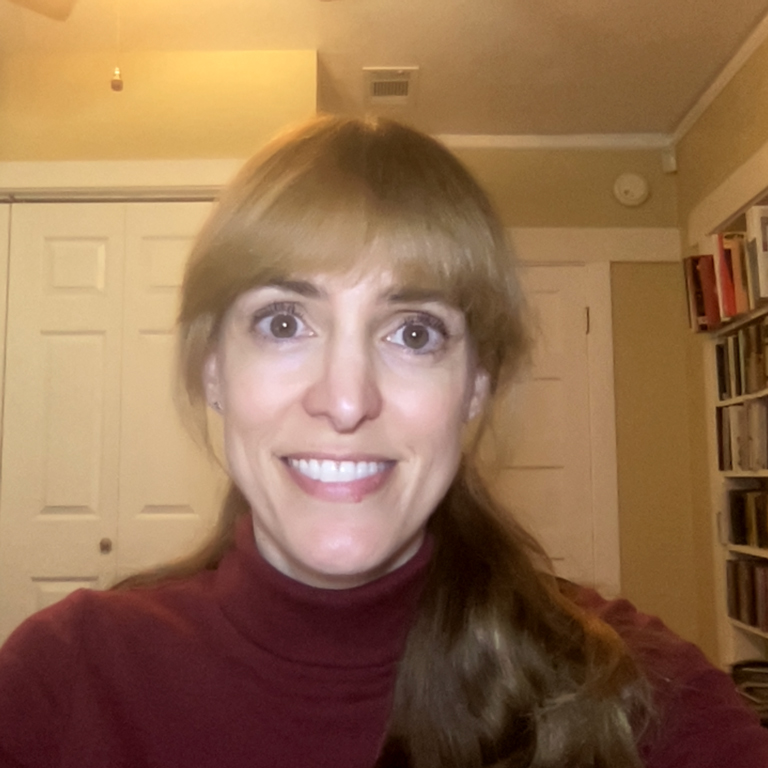 Jackie Duvall
Where are you from?
Southern California
Biography
A SoCal native, Jackie attended Cal State Long Beach for her bachelor's degree, while also taking classes at community colleges. She then went to graduate school at UCLA, where she did research on the genetics of autism. So, she has navigated all three branches of the California higher education system (and is a huge proponent of Community Colleges and Cal States – just ask her)!
Jackie has taught at several community colleges in the L.A. area and is thrilled to have found her permanent home at PCC. She especially loves her non-majors Biology students and Genetics students. Jackie believes that anyone can succeed in science regardless of past experiences or background and loves guiding students to see the relevance of biology to their daily lives.
She also enjoys serving as an advisor for the PCC Caduceus Club, a club for students interested in health-related careers.
Jackie lives in Altadena with her husband, 4-year-old son, and cat named The Avenger, who sometimes figures into class discussions and makes frequent appearances during Zoom office hours. In her free time, Jackie likes to go hiking on local trails, travel, do Zumba, and eat Pizzookies (though preferably not at the same time).
Russell Di Fiori
Biology Faculty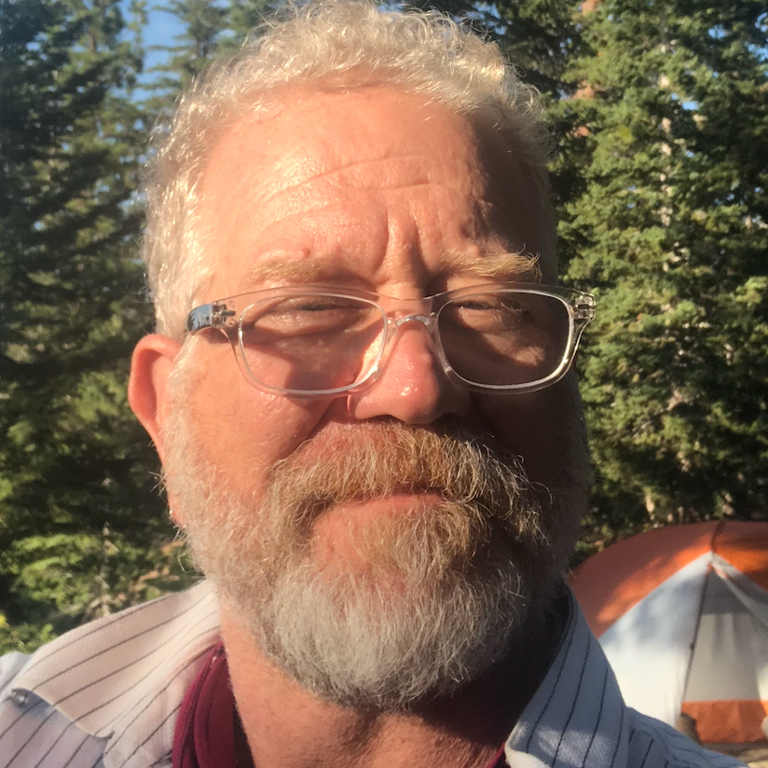 Russell Di Fiori
Where are you from?
Northern California
Biography
Originally from Northern California, Russ DiFiori was a non-traditional student starting his formal education at 26 years old after working in construction earning his B.S. in Zoology from U.C. Davis and a Masters in Biology from San Diego State University. He helped support his family with 2 children through his education so he fully understands the necessary balance of life and school many students navigate. He now teaches Field Biology (Biol 14), Diversity of Life on Earth (Biol 10B), Introduction to Environmental Science (ENVS 1), and Scientific Method as Critical Thinking (PHSC 2) all in a project/inquiry-based format. Through a program at the University of California a student can earn certificates for California Naturalists and Climate Stewards by taking Biol 14 and ENVS 1 respectively. In all his classes students work on semester long projects with small assignments along the way rather than a lecture-exam routine. In his personal life Russ enjoys hiking, yoga and making art with his wife Sara and dog Figaro.
Valerie Foster
Biology Faculty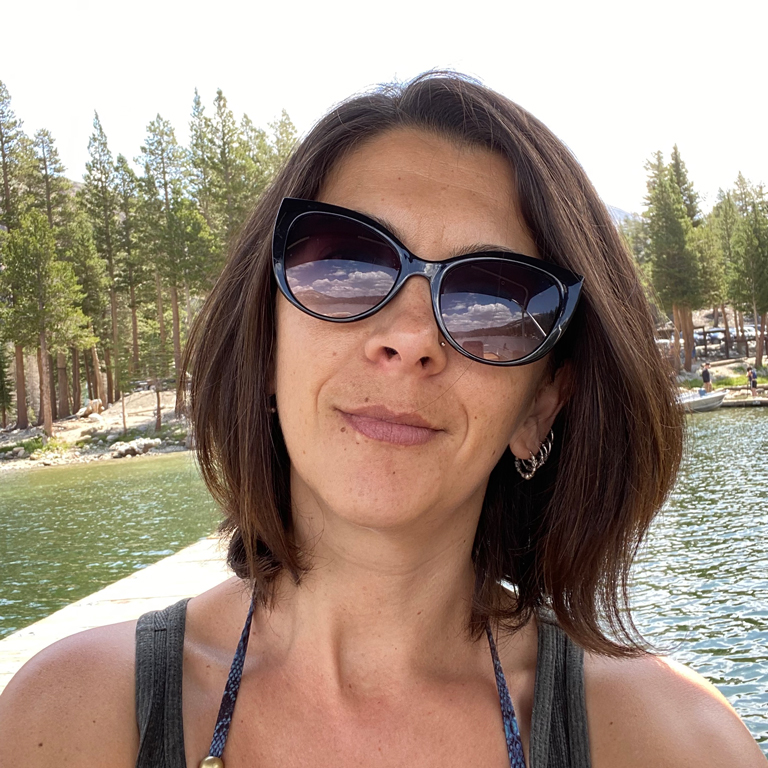 Valerie Foster
Biography
I attended Mt. San Antonio College out of high school and transferred to UC Berkeley where I obtained a BA in Integrative Biology. After taking 1 year off to be a substitute teacher for the Contra Costa Unified School District, I went straight into a Ph.D. program at UC Irvine where I studied the evolution of parental care in zebra finches. I found my passion for teaching during my time as a teaching assistant at UCI and took advantage of every professional development opportunity about teaching that the college offered. I was a first generation college student and had to navigate the higher education system on my own; my successes and failures have greatly influenced my project-based teaching approach. I believe that it is important for students to be able to develop the skills necessary for them to become conscientious citizens and professionals during their college education. Rather than marching through the text-book, I develop projects and activities that are focused on real-life problems and systems that students find engaging. I also use culturally responsive teaching practices and culturally relevant material in my courses and hope to continue to improve their integration in the future so that all students feel confident and can thrive. When I am not working, most of my time is dedicated to raising a strong, happy, and confident daughter. We love to camp, travel, dance, bake, read and create, just to name a few things!
Catherine Fox
Biology Faculty
Catherine Fox
Where are you from?
Houston, TX
Biography
Instructor Catherine Fox completed her Master's Degree in Biology from Boston University, where she studied marine biology in Woods Hole, MA and tropical ecology in Ecuador. Professor Fox teaches life science courses at several community colleges in the Los Angeles area, where she specializes in ecology and conservation biology. She spends her summers working as a wildlife field biologist, studying birds and bats. With over ten years of experience working for environmental non-profits, such as the Aquarium of the Pacific, New England Aquarium, National Wildlife Federation and the Jane Goodall Institute, Catherine has worked first-hand with legislators, scientists, and the general public to achieve conservation goals. Professor Fox recognizes the power of education and importance of engaging local communities to instill a sense of global consciousness and stewardship.
Alexandra Garcia
Biology Faculty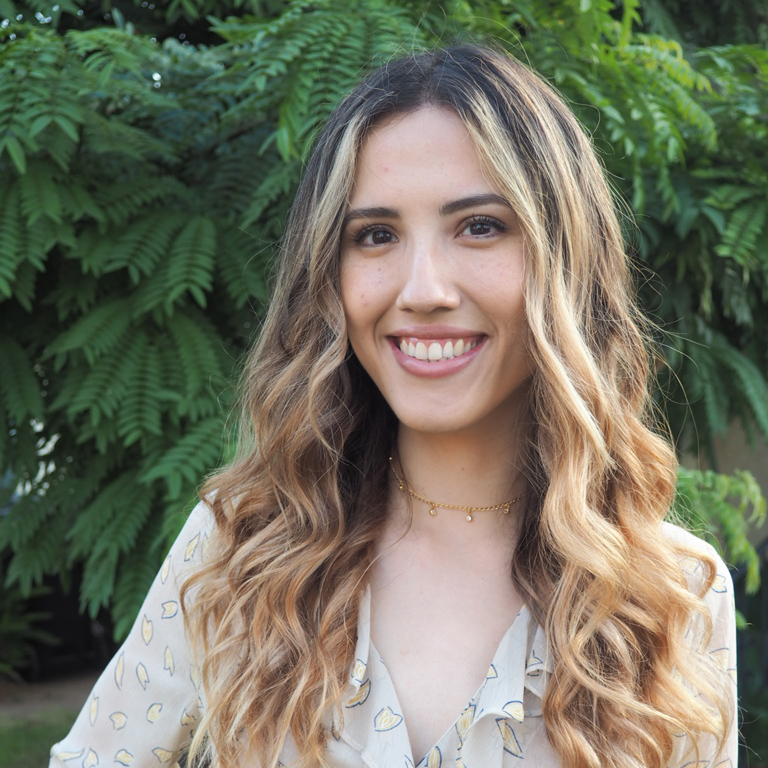 Alexandra Garcia
Where are you from?
1st Gen Mexican American LA native
Biography
I have been teaching at PCC since Fall 2018 and I absolutely love being here! I received both my B.S and M.S degrees in Biology at Cal State LA and I have a soft spot for certain subjects like plant ecology, evolution, and climate change. So far, I have taught General Biology, Human Impact on the Environment, and Physiology while at PCC, but I have experience teaching Life Sciences to future Elementary Teachers and Introductory Biology to science majors as well.
I'm constantly improving my teaching skills to be a strong mentor in my student's learning process. My mission philosophy is to make the content I am teaching meaningful, whether the individual is a biology major or not. Communicating science effectively is something that our society needs to improve on, and I want to be that individual to make a positive change in scientific literacy!
As for winding down, I LOVE to play soccer and I have just started a new hobby, roller skating. I also enjoy going to music shows, as it's a whole another level of feelings when experiencing live music!
Marvin Huynhle
Biology Faculty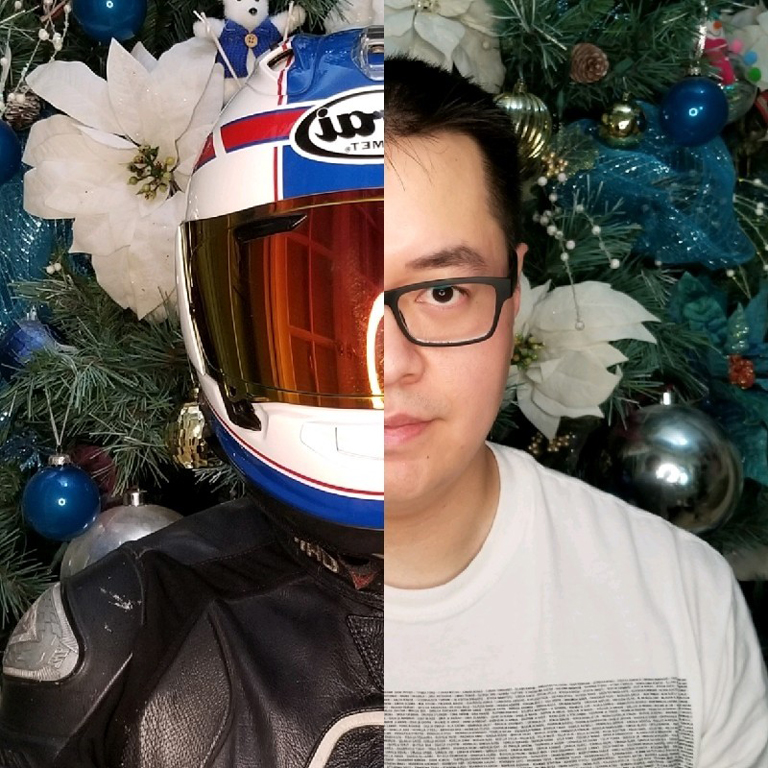 Marvin Huynhle
Where are you from?
Anchorage Alaska
Biography
Born and raised in Alaska, I have a great appreciation for the outdoors and lack of traffic. I am a molecular biologist by training with research experience in the fields of metabolic-immunity and glioblastoma (brain cancer) & stem cells. Current interests involve being picky with my music and food, processing traffic on my motorcycle, and planning my next trip to Japan.
Jessica Igoe
Biology Faculty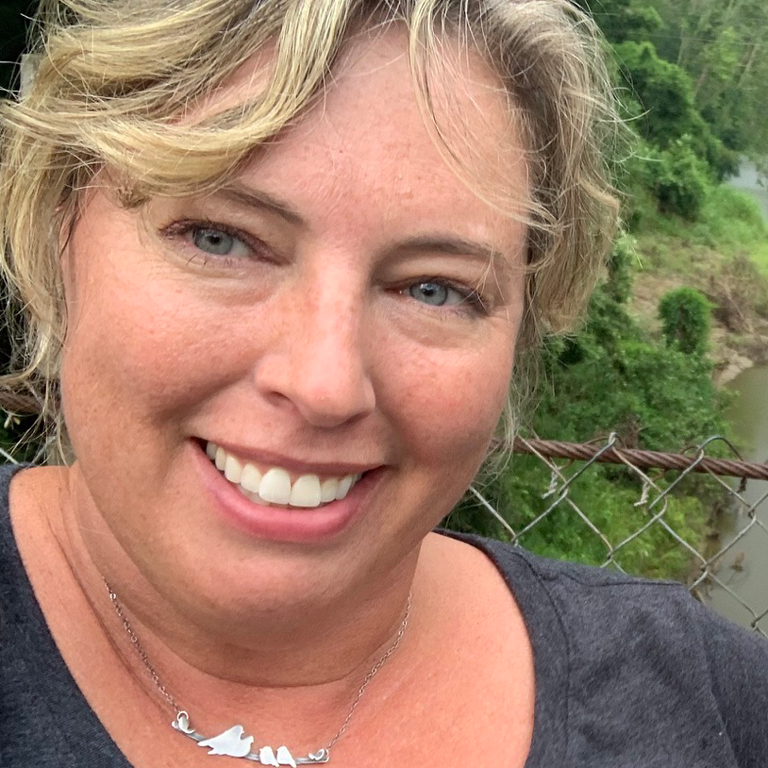 Jessica Igoe
Where are you from?
California
Biography
I'm a military kid so I grew up moving around a lot before my dad retired while I was in high school and we moved to southern California. My husband and I have 2 boys, and it seems like we are constantly busy with activities like camping, karate, scouts, baseball, etc. We also bought a fixer upper home several years ago so we are always working on something around here. While I have always been fascinated by living organisms and the incredible lifeforms that share our planet, I am particularly interested in the incredible things that can happen inside of one single cell. After getting my bachelor's degree in general biology, I got my PhD in Microbiology from Loma Linda University where I studied how bacteria can sense energy sources in their environment and then move around to get to their optimum spot. I love learning new things and teaching allows me to share my passion for biology with others and there's always new things for me to learn too. Some of my other hobbies are reading, traveling, baking and doing puzzles. I also really love to go camping and explore new places with my family.
Jennifer Kauk-Pepple
Biology Faculty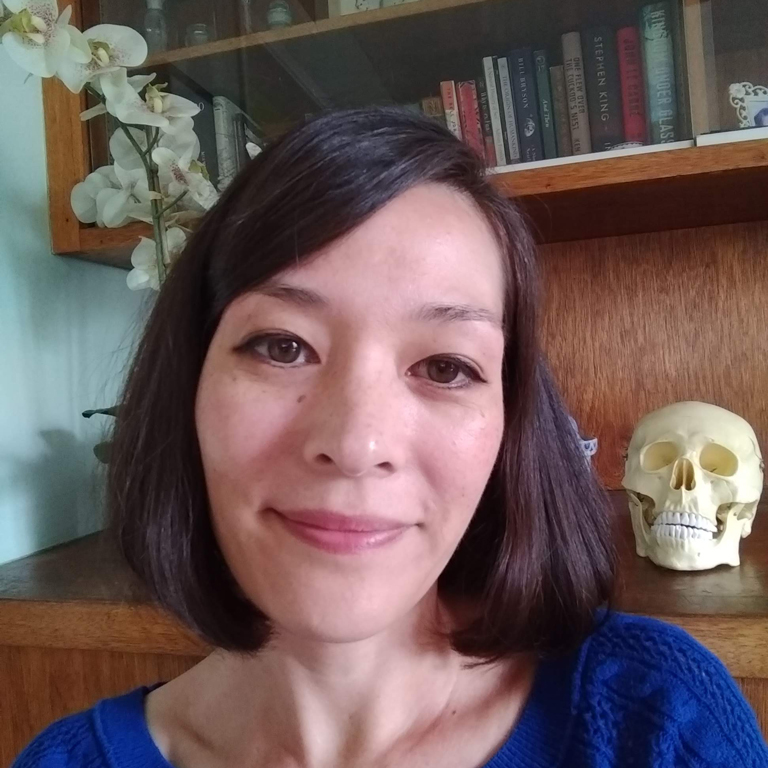 Jennifer Kauk-Pepple
Where are you from?
I was born and raised in Northern California, but I have lived in Southern California for most of my adult life.
Biography
I've been teaching Human Physiology and Biology courses at PCC since 2016. As an undergraduate, I studied Cellular and Molecular Biology, and then earned a Master's degree in Biology from CSULB with the goal of becoming a full-time community college instructor. After nine years of working as an adjunct instructor at CSULB and various community colleges, I was honored to accept a full-time position here at PCC.
My goal as an instructor is to create a welcoming learning environment, so students can learn, think critically, ask questions and share ideas with their peers and me as they prepare for their future academic, professional and personal goals.
In addition to teaching, I also have two kids, so when I'm not busy with work, I love spending time with my family.
Sean C Lahmeyer
Biology Faculty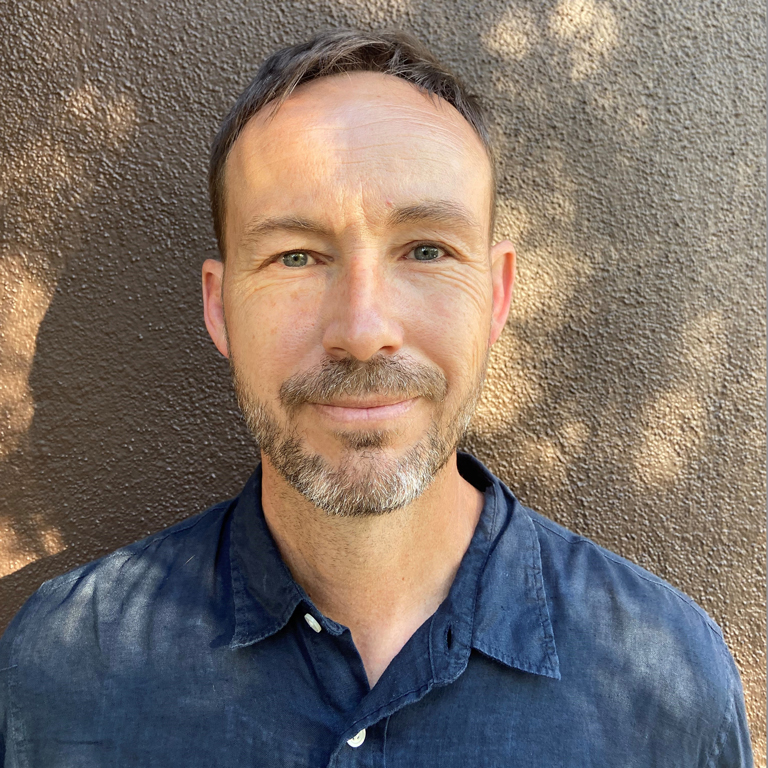 Sean C Lahmeyer
Where are you from?
Los Angeles
Biography
Sean is a Los Angeles native who has worked at the Huntington Library, Art Museum and Botanical Gardens for over twenty years. He attended university at UCSC and later received his Master's at Cal Poly Pomona. Sean has been teaching as an adjunct instructor of biology at Pasadena City College since 2007. He is an avid gardener and still plays his cello.
Richard Lie
Biology Faculty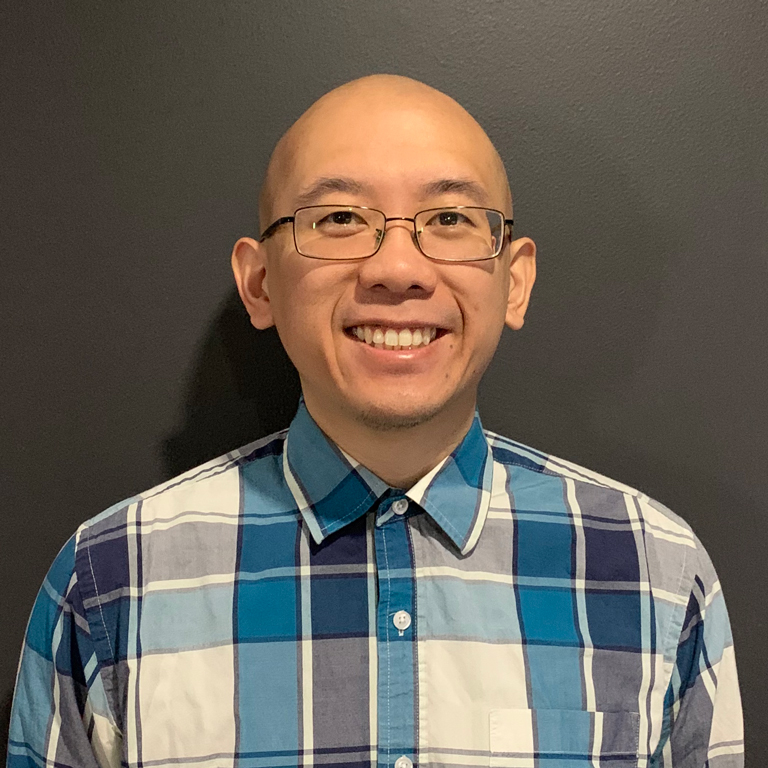 Richard Lie
Where are you from?
Glendora, CA
Biography
My academic background is in physiology and cell biology. I went to UC San Diego for my Bachelor's and Master's in Biology, where I researched cell signaling in stem cell transplants following spinal cord injury. While doing my Master's, I began teaching (and loved it!) and decided to pursue further training in education and education research. In 2015, I went to Purdue University in Indiana to pursue a Ph.D. in Biology Education examining how students engaged with primary scientific literature, among other topics in education. After four years, I was lucky to come back to California. When I'm not working with students, you can find me rock climbing, learning new things about cooking, or looking after my pets.
James (Jim) Maier
Biology Faculty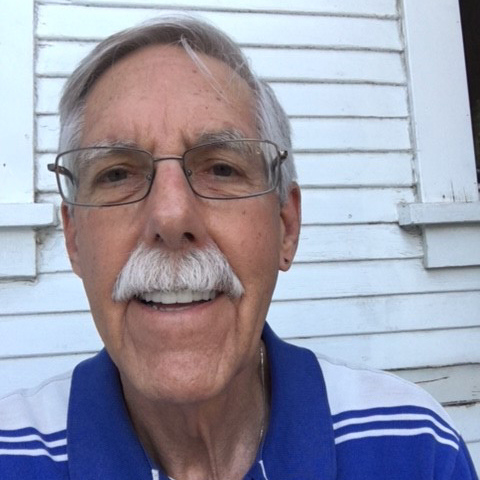 James (Jim) Maier
Where are you from?
South Pasadena
Biography
Since 4th grade, I wanted to become a teacher, so my educational background may help you to know me better. I completed HS in Charleston (WV), B.S. Biology from Spring Hill College (AL), Ph.D. Biology from Georgetown (DC), M.Div. from Woodstock School of Theology (NY). I taught one year of HS (Biology and English), six years at Loyola University (MD), one disastrous semester at San Fernando Middle School (CA) and now in 16th year as Adjunct Faculty here at PCC. I am a laicized Catholic priest after many years as a Jesuit. I am married to John and we have a male cat: "Copy".
Chiara Mazzasette
Biology Faculty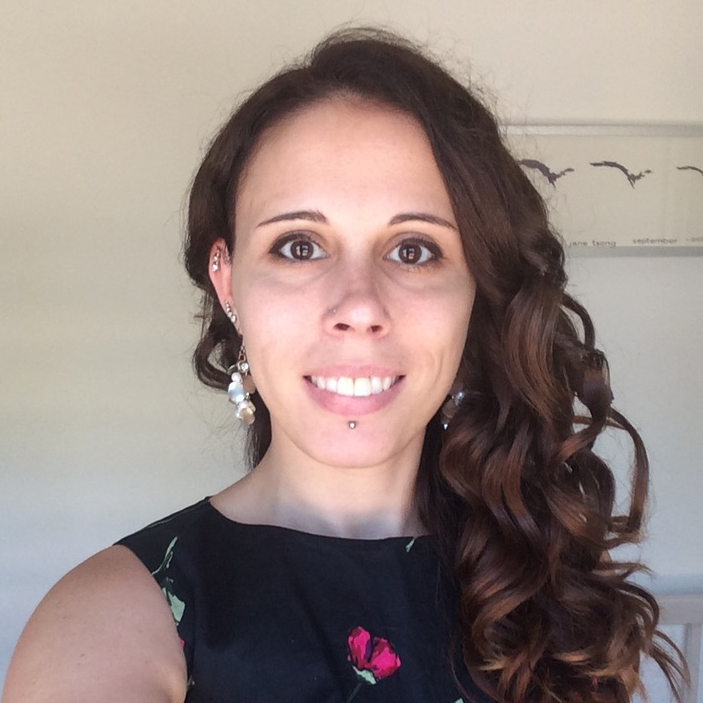 Chiara Mazzasette
Where are you from?
Italy
Biography
Professor Mazzasette is originally from Italy where, as a first-generation college graduate, she earned her bachelor's and master's degrees in Molecular Biology from the University of Torino. In 2010, Prof. Mazzasette moved to the States to pursue a PhD in Neuroscience at the University of Southern California (USC), researching the relationship between neurons and glial cells in several diseases. Since 2018, Prof. Mazzasette has been teaching human anatomy at Pasadena City College focusing her curriculum on active learning techniques and co-authoring a zero-cost textbook on Human Anatomy. When Prof. Mazzasette is not in the classroom, she is with her daughter enjoying some reading, baking, puzzles, or yoga. Prof. Mazzasette is also a competitive freediver and can hold her breath for more than 5 minutes.
Anahid Mirzatoni
Physiology Faculty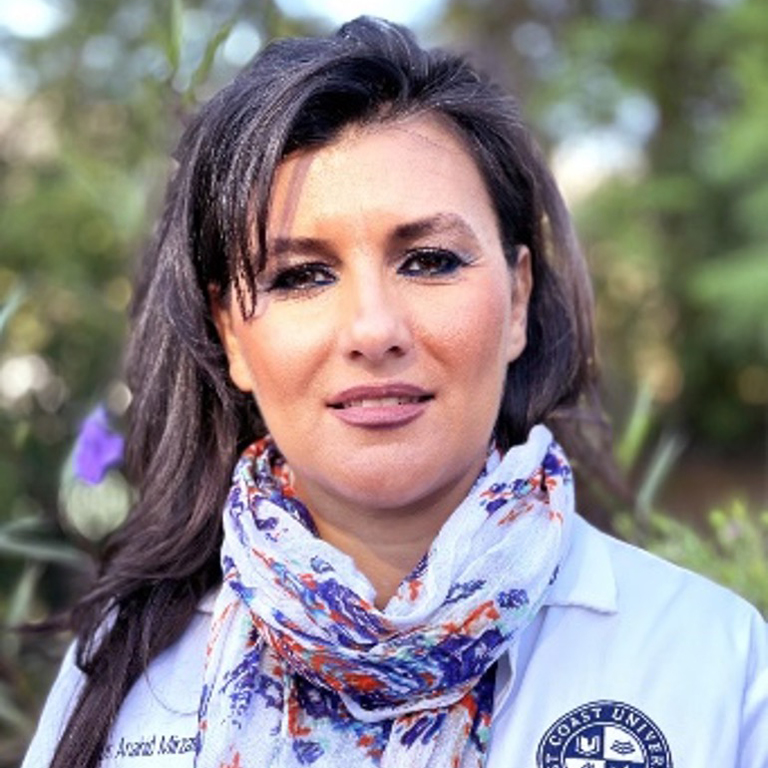 Anahid Mirzatoni
Biography
My name is Dr. Anahid Mirzatoni. Currently, I hold an Adjunct- Associate Professor position at PCC Natural Sciences Department. I have completed my Ph.D. in Molecular, Cellular, Integrative, Physiology (MCIP) from University of California Los Angeles (UCLA). My research focuses on steroid hormones action in brain including neural plasticity, regulation of neuronal transcription, and cell signaling pathways. During my NIH Predoctoral Training Fellowship in Laboratory of Neuroendocrinology (LNE), Brain Research Institute, UCLA, I gained experience to conduct scientific research in a highly collaborative environment and present several seminars on diverse physiological functions of steroid hormones in vertebrate brain. I have also had this opportunity to present my research at different international conferences focusing on steroid synthesizing genes expression, effects of steroids on adult brain neurogenesis, and neuroprotective effects of steroids following brain injury.
My interest in teaching began as a certified middle school science and math instructor. I always like to teach. I believe it is the most rewarding career to serve our diverse student population and provide students with the practical tools required in today's education.
I am blessed to be surrounded with a loving and supportive family and friends. On a more personal note, I love swimming, playing piano and watching movies. I am an animal lover and do have cute bunnies.
Katie Rodriguez
Biology Faculty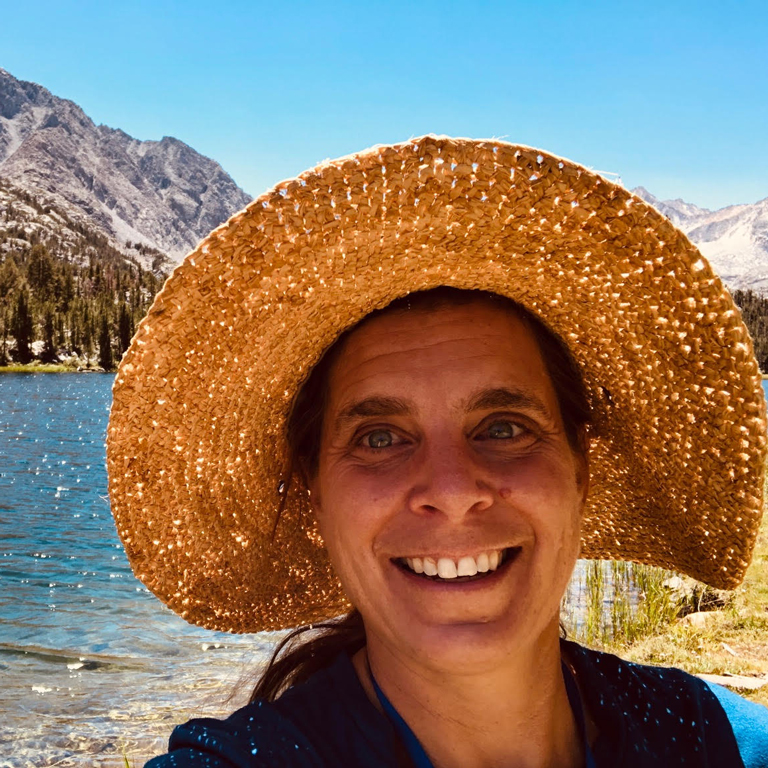 Katie Rodriguez
Where are you from?
Pasadena
Biography
I graduated from Cal Poly Pomona, where the school philosophy is, "learn by doing", I have to agree what better way to learn about biology than to do it! I enjoy sharing my passion for biology and its fascinating applications to everyday life
My specialty is plant ecology, the study of the biology and interactions of plants. I am particularly interested how invasive plants species are effecting the local ecosystem and changing the frequency fires here in SoCal. The invasion of annual grasses and mustard plants from the Mediterranean, combined with climate change is making fires happen more often. I have worked to share my passion for biology and its fascinating applications to everyday life.
When I have free time, you can find me outdoors; gardening, trail running, tide-pooling, hiking, camping with my family (dog included) and allowing my daughter to discover the wonder of nature.
Thomas Ryan
Biology Faculty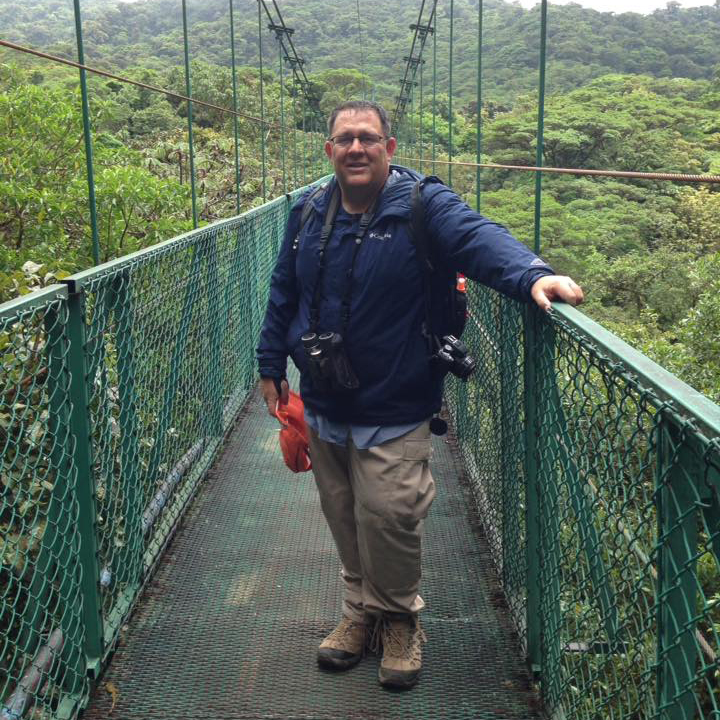 Thomas Ryan
Where are you from?
Southern California
Biography
I graduated with a MSc from Cal. State Long Beach and have worked as a professional ornithologist and wildlife biologist since graduating. I am currently working on my doctorate in Marine Ecology at CICESE in Ensenada, Mexico. My research interests are population ecology and migration in Least Terns and Peruvian Terns, and conservation of the Western Snowy Plover. I have research projects in Southern California, the Baja California Peninsula, west Mexico and the South American Coast from Ecuador to northern Chile.
Elie C. Samaan
Anatomy Faculty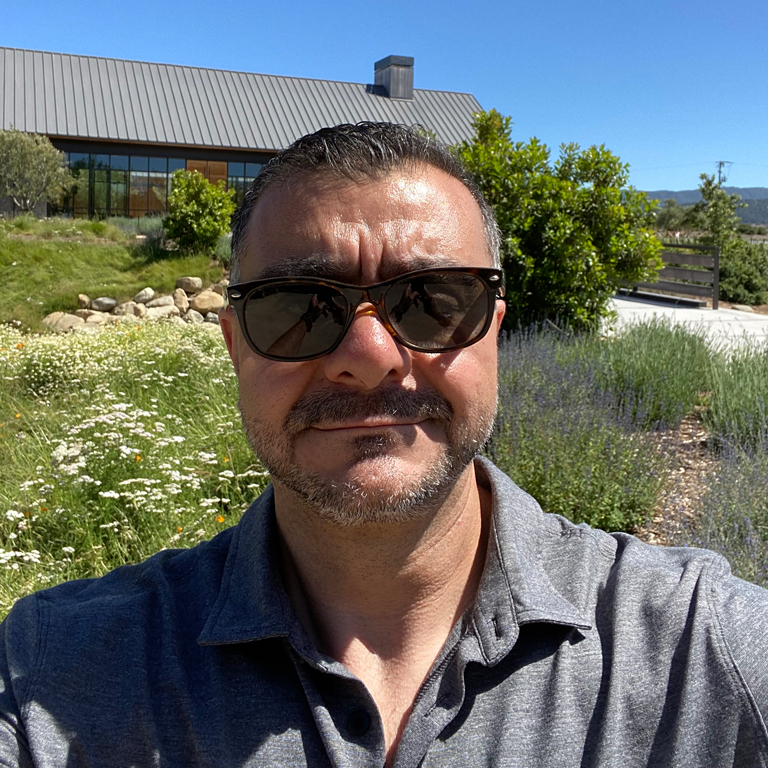 Elie C. Samaan
Biography
Dr. Elie C. Samaan is a chiropractor in private practice for over 20 years specializing in sports and personal injuries. He has completed his BA at California State University Northridge (CSUN) and his Doctor of Chiropractic at Cleveland Chiropractic College. He has been trained in Manipulation Under Anesthesia (MUA). He has had extensive training and is a training physician in Extracorporeal Shockwave Therapy (ESWT) and Localized Intense Neurostimulation Therapy (LINT). He has been an adjunct professor of Human Anatomy in the Natural Sciences division for over 16 years. Anatomy is a passion of his as he integrates clinical cases from practice into the classroom. He has a passion for teaching and making difficult material easier to understand. He loves dogs too!
Nick Schultz
Biology Faculty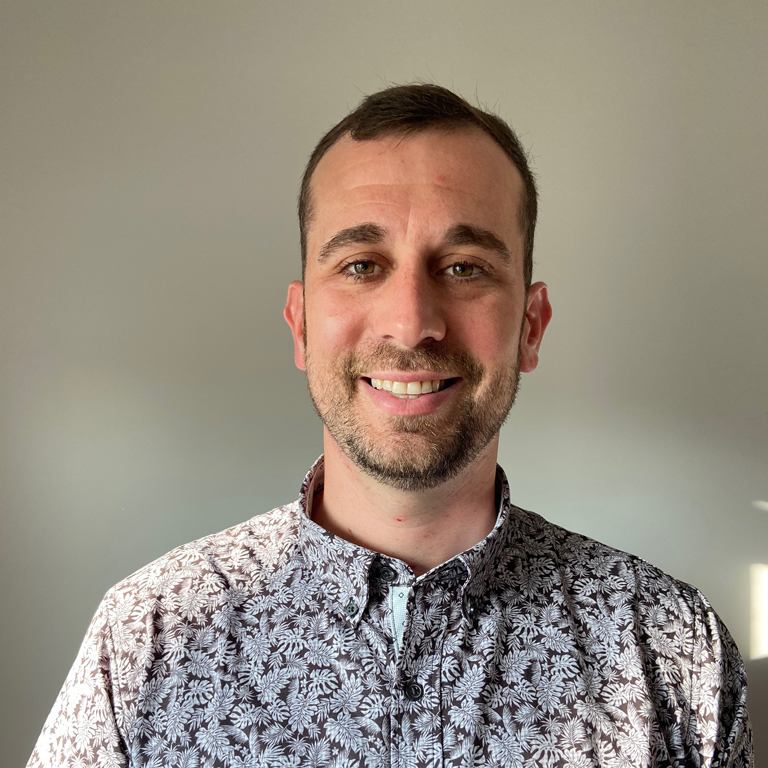 Nick Schultz
Where are you from?
San Dimas, CA
Biography
Dr. Schultz grew up in the San Gabriel Valley attending San Dimas High and then Citrus College before transferring to USC. As an undergraduate at USC he studied Kinesiology, but it wasn't until his last semester of senior year that he figured out that he wanted to pursue graduate level research.
In graduate school Dr. Schultz was in a lab that studied sexual selection, a subset of evolutionary biology. His main area of focus was bone evolution and development, but he was also able to conduct smaller projects related to pheromonal signaling and mouse ecology. His research on bone evolution and development allowed him to apply his anatomy background from undergrad to broader evolutionary questions.
After grad school, Dr. Schultz taught part-time at a number of community colleges in the Los Angeles area until he was hired as a full-time instructor at Pasadena City College in Fall 2020. Since then he has been teaching anatomy and general biology classes at PCC and he is a co-advisor for the Caduceus Club.
Joan Stevens
Biology Faculty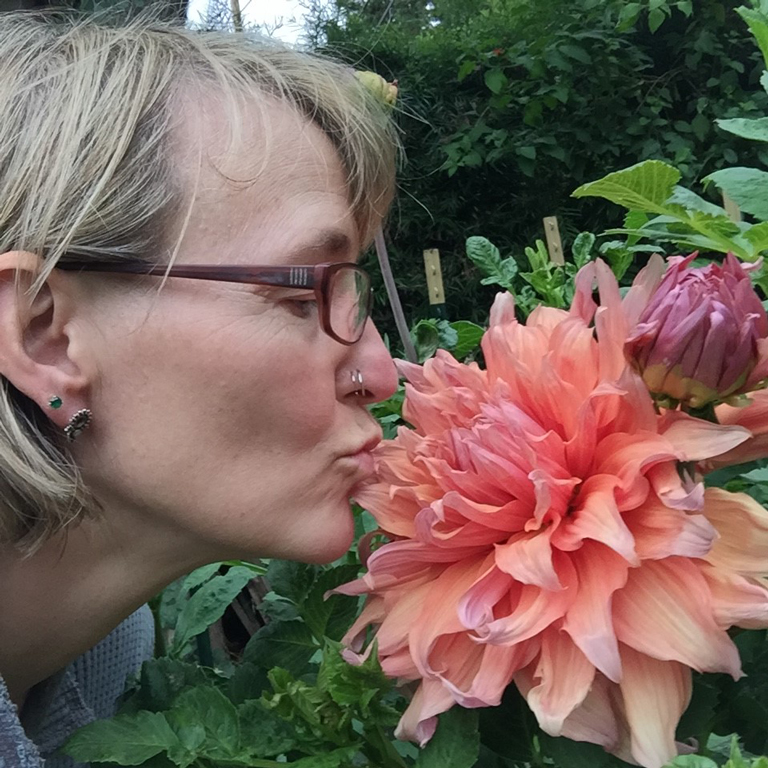 Joan Stevens
Where are you from?
Minnesota
Biography
Joan Stevens started teaching at PCC right after her oldest son was born. Fall of 2021 makes 9 years for both. Prior to her work at PCC she taught biology and AP Environmental Science at Arcadia High for twelve years and prior to that she spent a very long time getting her M.S. (while also taking all the necessary undergraduate courses) in botany/ethnobotany at Cal State Fullerton. Having taken a circuitous route in her education, she has a lot of compassion for students who didn't follow a straight and narrow path.
In addition to teaching at PCC she has a micro-farm where she grows flowers and she teaches permaculture design principles.
Her teaching philosophy is that learning should be relevant, active, and engaging. We are at an "interesting" time in human history. Critical thinking, accessibility, and an appreciation and awareness of environmental and ecological processes are more important than ever. She hopes her classes help students connect to the natural world around them, recognize the necessity of elevating the voices of those who have been oppressed by historic systems of power, and learn strategies for change making that can help shape the future.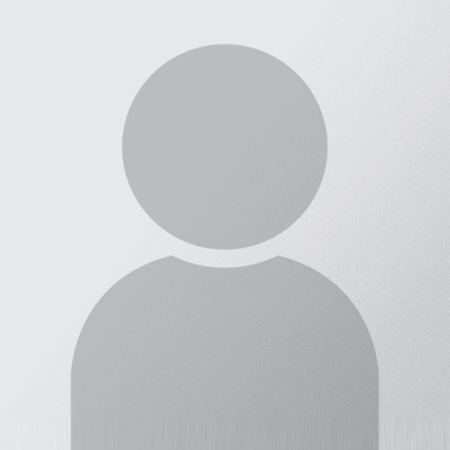 Mary Timmer
Where are you from?
Pasadena, CA
Biography
Mary Timmer has a Bachelor's Degree in Biology with emphasis on Microbiology,
Sonya Valentine
Biology Faculty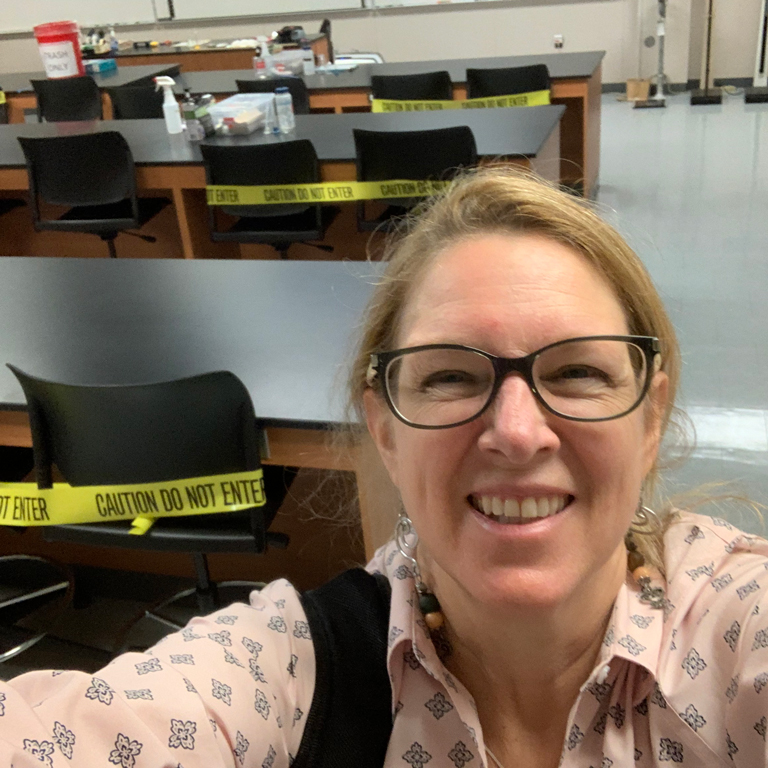 Sonya Valentine
Where are you from?
Hawaii
Biography
I have been part of the Pasadena City College family for over thirty years as student, college worker, staff, part-time faculty, and now full-time faculty. PCC teachers changed my life and inspired me to study microbiology and physiology. I transferred to CSULA for my Bachelors in Microbiology and Masters in Biology. I have taught Anatomy, Physiology, Biology, and Microbiology classes both here and at CSULA.
My research was on an antibiotic-resistant bacterium, Acinetobacter baumannii. My lab collaborated with the Los Angeles County Department of Health to examine a series of outbreaks in LA County and New York City. A few years ago I went back to school to study education and recently finished up a Doctorate in Education at CSULB.
I am committed to creating an inclusive learning environment that welcomes and respects all individuals. I am also a member of PCCs Safe Zone coalition for LGBTQ and undocumented students. This picture was taken the first day of class, coming back to campus in Summer 21!
Kamile Yuksek
Biology Faculty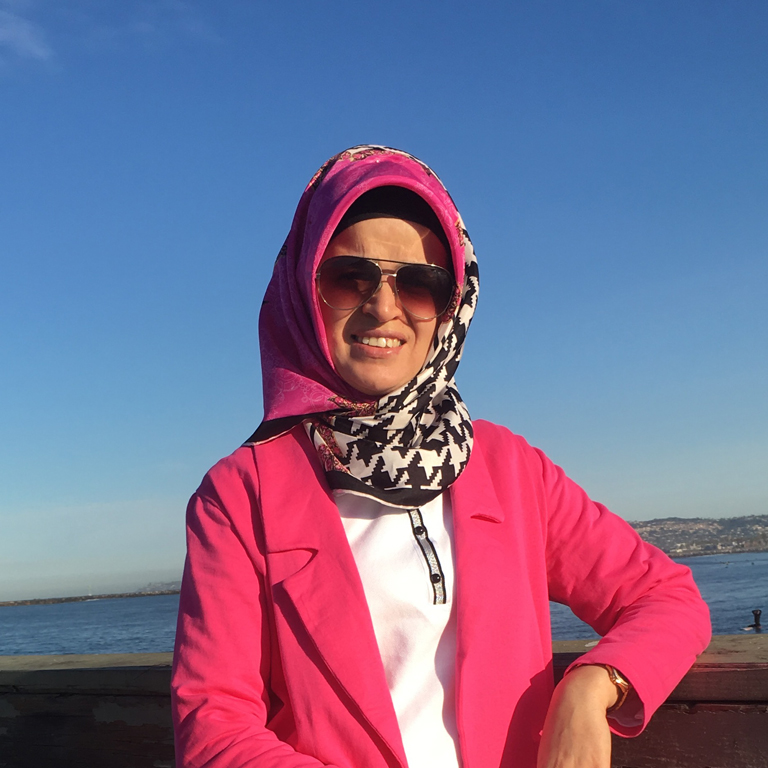 Kamile Yuksek
Where are you from?
Turkey
Biography
Dr. Yuksek received her BS in Biology from Middle East Technical University, Turkey . After moving to US she received her Master's degree from California State University, Northridge. After getting her PhD from USC, she taught biology for non-majors and microbiology at different colleges including Cal Poly Pomona, Mt San Antonio College, Santa Ana College and Pasadena City College. She has three boys that keep her busy and running. She loves to paint furniture and take care of her succulent garden.