Be introduced to a field of computing that deals with finding innovative solutions to today's problems. Computer Science applies the language of computers and transforms it into a powerful tool becoming the driving force behind today's cutting-edge technologies.
The Computer Science Department offers a variety of courses including introduction to computers, programming in a variety of languages, and computer data structures. Take our classes to complete lower division work and prepare to transfer to a four-year institution and earn a degree in Computer Science.
Choose the Right Course for Your Goal
Non-STEM Major
Start at CS 001, which has no prerequisites. You'll get an introduction to Computer Science to see if it's for you, all while fulfilling a GE requirement.
View All CS Course Descriptions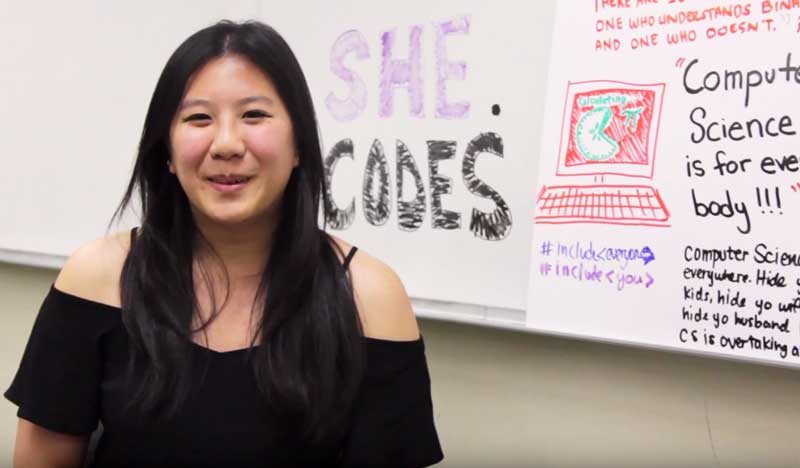 Join She.Codes!
She.Codes is a club at PCC that encourages women to join computer science and promotes women in the technology field.