Biographies
Writing Success Center Tutors
---
Angela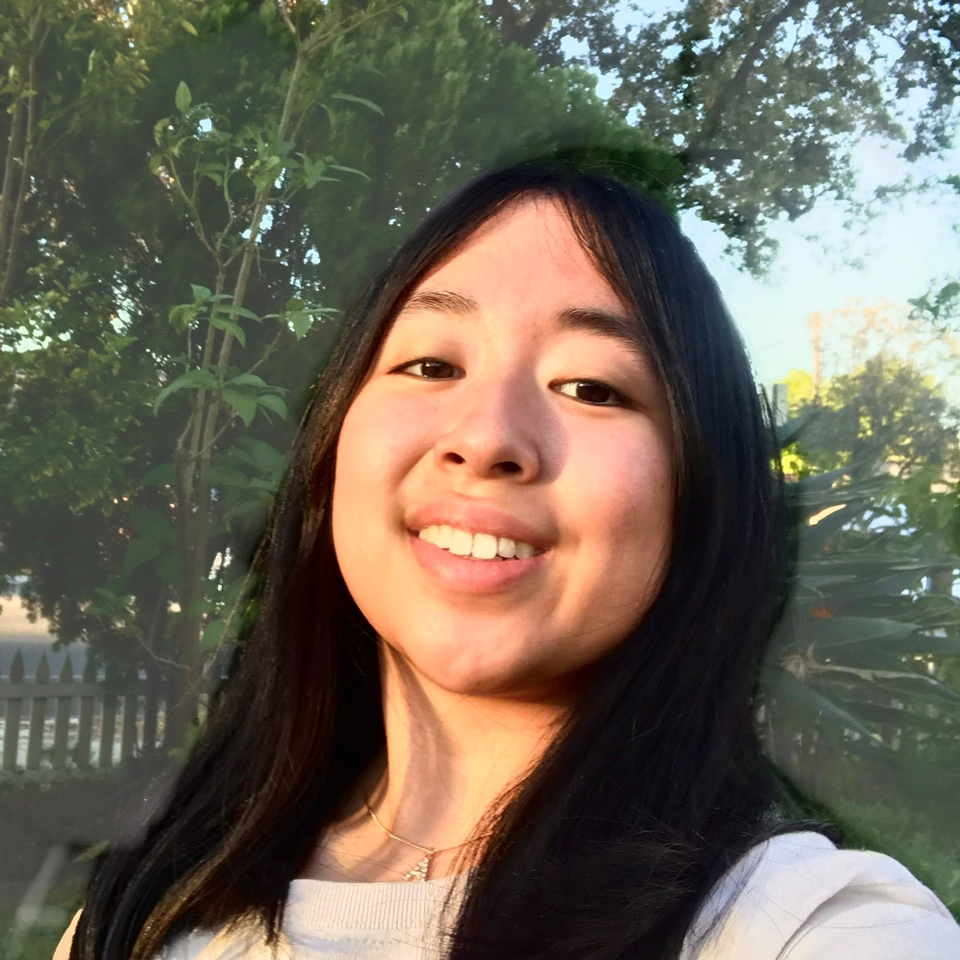 Hi, my name is Angela and I am currently majoring in Nursing. I plan to take the nursing program offered here at PCC to become an RN. In my spare time, I love watercolor painting, calligraphy baking, shopping, and watching any murder mystery or crime drama on Netflix. I also enjoy writing, specifically how words can have a profound effect in our lives, helping us become better communicators. I look forward to working with you!
Ashley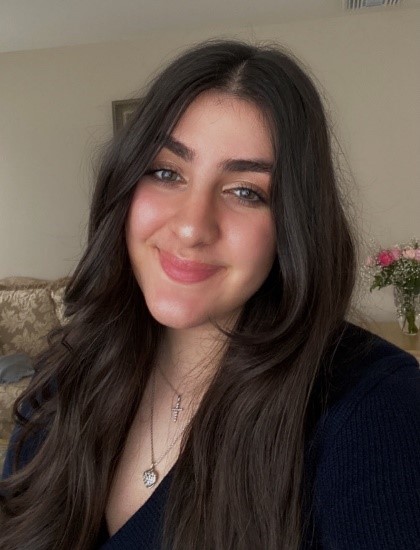 Hello All! My name is Ashley, I am majoring in biology and on the pre-medical track. I find the continuous contributions of scientific advances to medicine to be fascinating and plan to pursue a career as a physician. When I am not studying, I enjoy spending my free time painting, reading, writing, or playing tennis. I speak fluent English and Armenian. I am excited to serve in my new role as a tutor in the Writing Center!
Bastian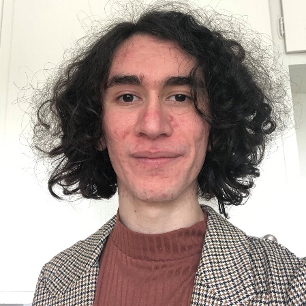 I'm Bastian, a Humanities and Digital Media Art student with an interest in multimedia. My writing has been published both in PCC's own Inscape Magazine and through my last occupation at a local non-profit news organization. Feel free to chat with me about interactive storytelling, collage, or the minutiae of cities! As your tutor, I hope to provide tools that will help you analyze your work and communicate more strongly with each piece. Let's both write something to be proud of!
Camila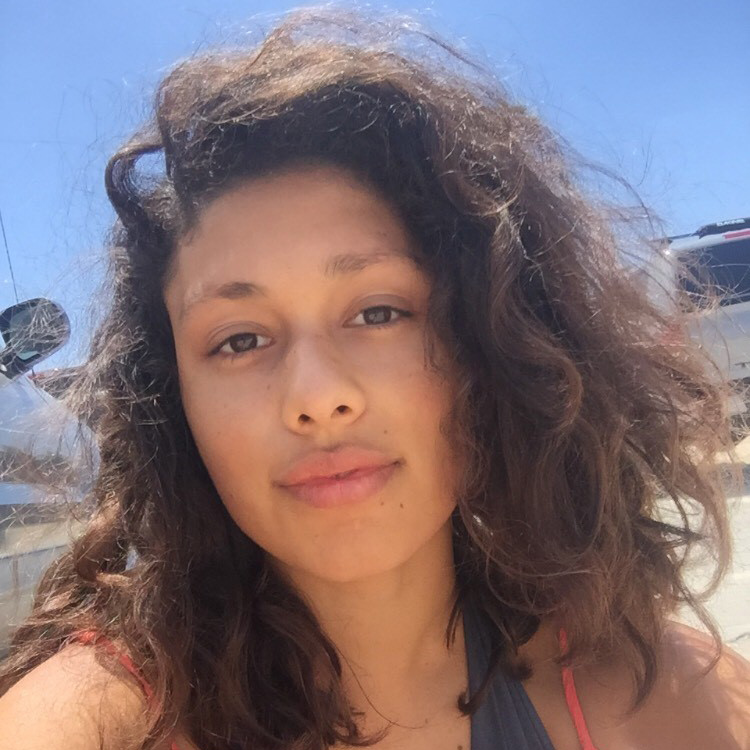 Hi! I'm Camila and I'm studying biology in order to transfer into Environmental Science. I write as a means to understand the world and life, mostly the things that seem intangible. I love doing activities in nature like rock climbing, horseback riding, surfing, dancing, and just anything that gets my body moving. I speak fluent English and Spanish and I can understand some French.
Carlos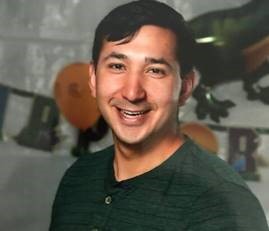 Hi, I'm Carlos Cisneros, and this is my third semester working at the Pasadena City College Writing Success Center. I graduated from PCC last year and I am currently enrolled full-time at Cal State Long Beach. My degree is in Rhetoric and Composition but I truly love literature and creative writing. For as long as I can remember, one of my goals has been to be a published author. The experiences I gained from PCC and the WSC have been invaluable to my success in upper-division courses, and my pursuits as a creative writer. Writing assignments like essays can seem daunting and difficult to approach, but don't let procrastination get the best of you. Come to the WSC and we can work methodically to help you through any stage of your assignment and it's also the best studying space on campus!
Carmen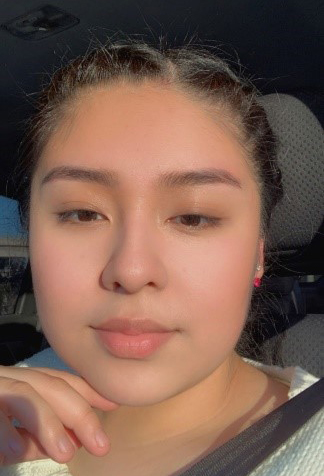 Hello, my name is Carmen, and I am majoring in history. I am fluent in English and Spanish. When I have time, I enjoy reading and watching shows and movies. I feel happy when people recommend books or what they are watching because it gives me new stories to see and read. I enjoy reading, but I prefer Spanish literature. However, I will watch shows and movies of any genre and language. I am excited about this opportunity and look forward to working with you all.
Chole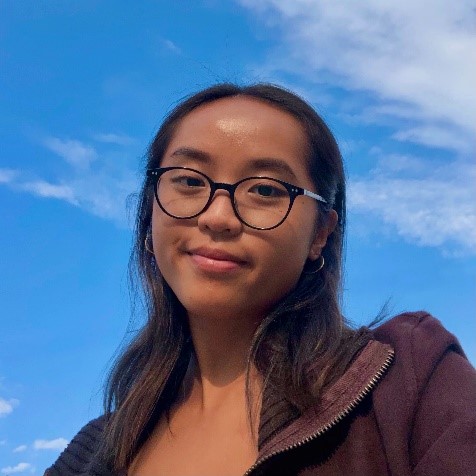 Hi! My name is Chloe. I am a second year English Literature major at PCC, hoping to transfer to a UC by Fall 2023. When I'm not writing or reading for my classes, I love swimming, drinking boba, and collecting KPOP photocards. I am a huge fan of the Dodgers, and enjoy treating myself to live games or concert tickets. Growing up as the oldest child in a family of six, I am a huge sucker for social interactions and love being around people. Any song, show, or book recommendations are highly appreciated!
Earnest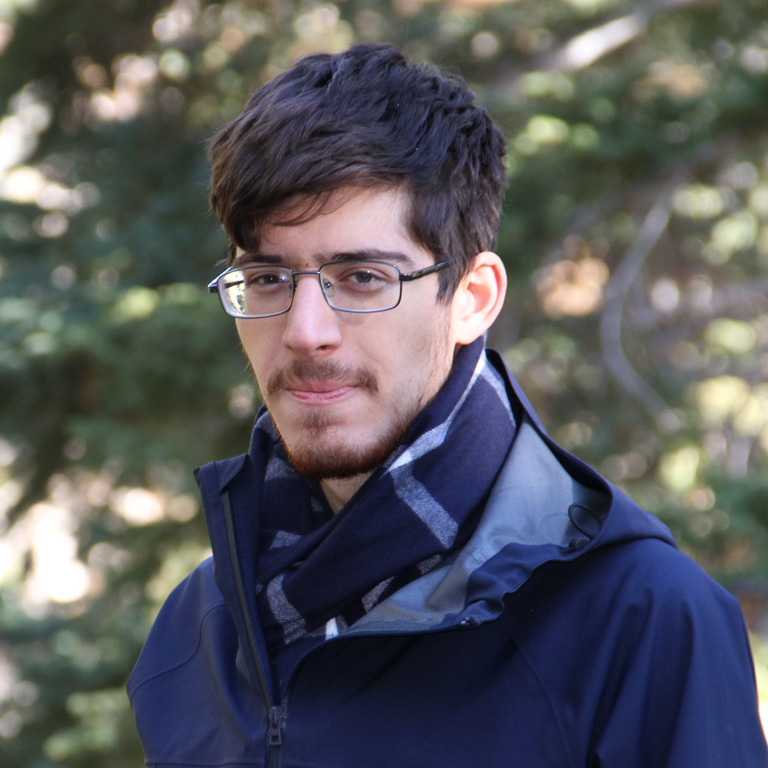 Hi, I'm Ernest! I'm an English major here at PCC. I greatly enjoy literature and literary theory, as well as writing and helping others to improve theirs. In that, I've found working at the WSC to be a lot of fun. You can often find me here either tutoring or working on my own stuff. Besides that, I like to go hiking and backpacking, cook, and admire my pet cockatiel. Ask me anything about Chinese teas.
Esteban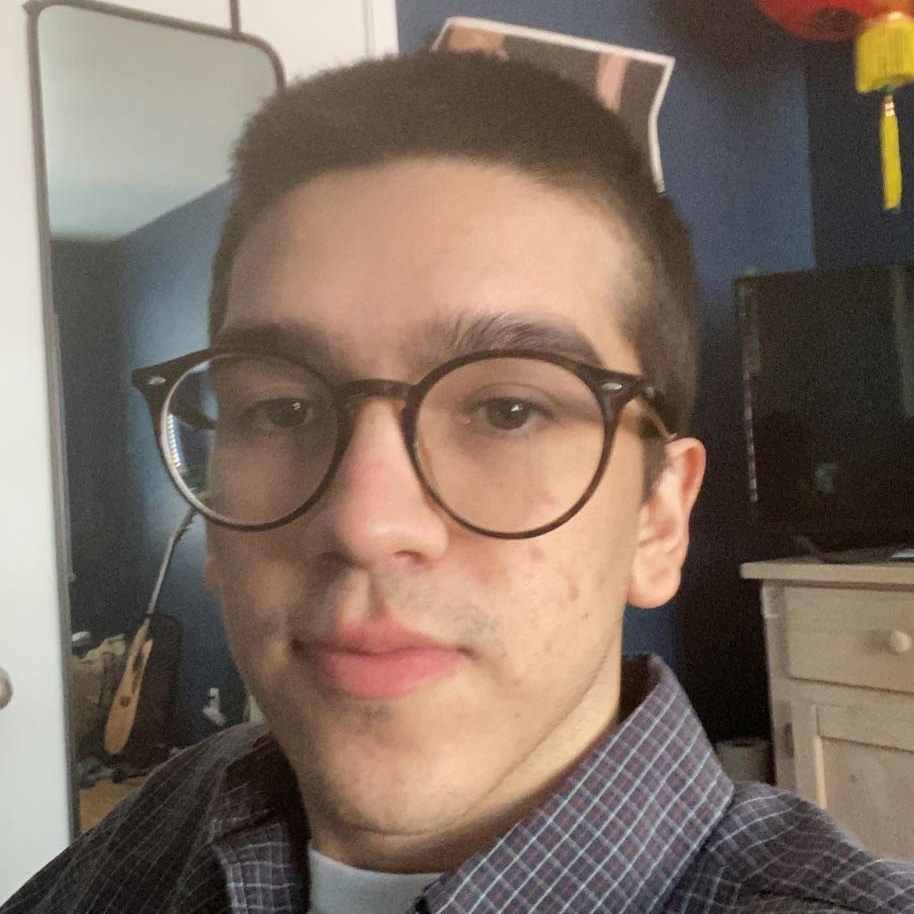 Hi! My name is Esteban, I am an English major in my second year here at PCC trying to transfer to UCLA. I love playing the guitar and piano in my free time. I really like playing classic rock songs on my guitar and jazz or classical on the piano! I am totally obsessed with The Beatles and I can talk about them for hours and hours, so ask me about them! But just not while we're in a tutoring session. I'm an aspiring comedic writer who wants to write for TV shows; some of my favorite shows are It's Always Sunny in Philadelphia, The Simpsons, and Curb your Enthusiasm. As a new tutor here at the Writing Center I am so excited to meet and help you all!
Felix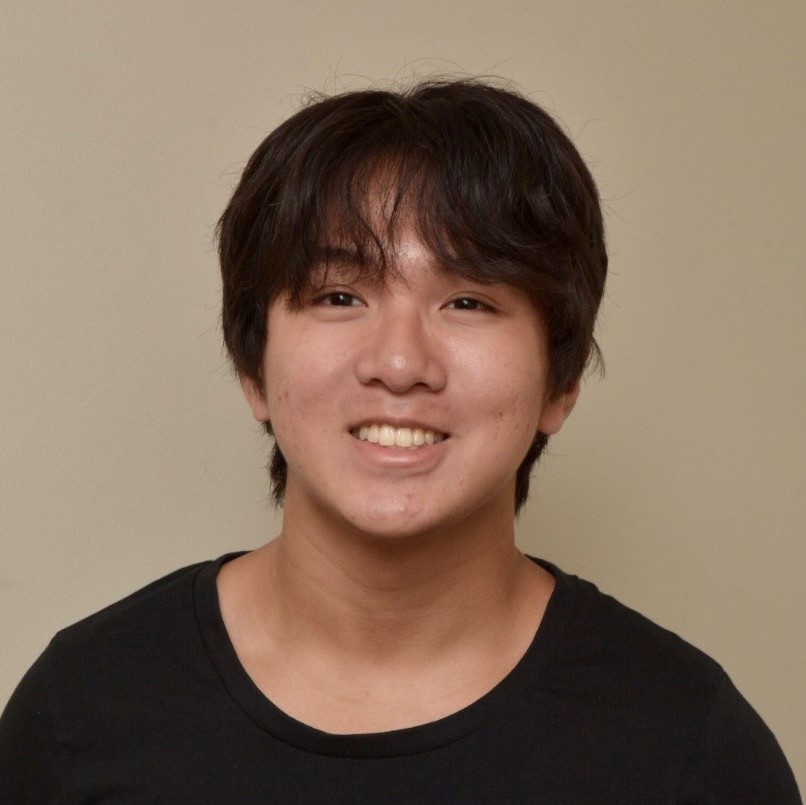 My name is Phi Long Hoang. I am currently majoring in Psychology hoping to transfer once obtain my AS. While I'm here PCC, I hope to meet people and gain new experiences. On my free time, I like reading, cooking, watching movies, and going to the gym."
Jell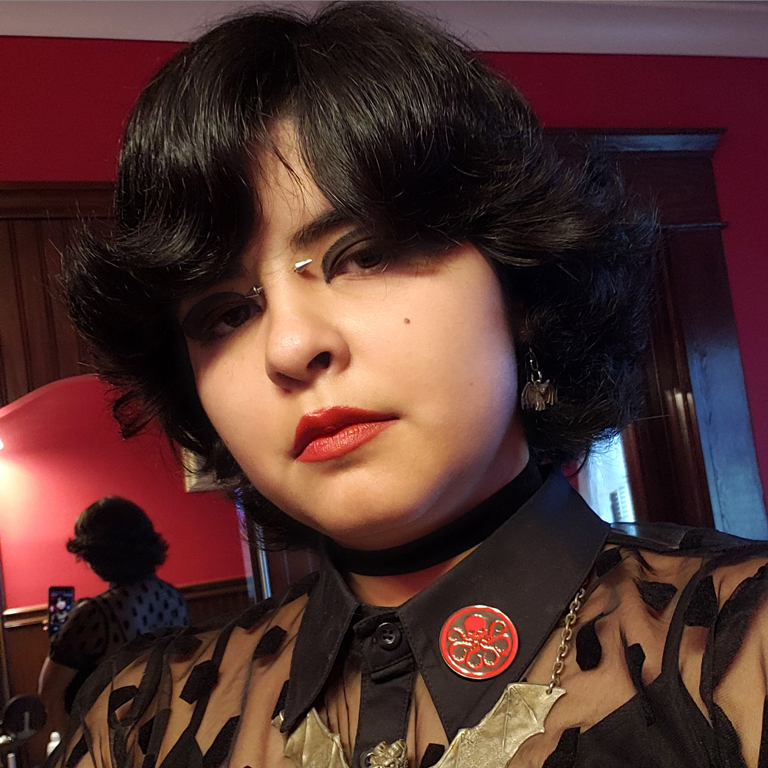 I am Jell, I am an English and Cinema History tutor for the Writing Support Center, PASS, and Puente. I love to write in my free time and read. I am a film major and I absolutely love movies. I am also literate and can write in Aurebesh (Star Wars writing). I have 4 cats and a dog. I love horror, occult, and gothy stuff. Favorite animals are bats. Collects cool t-shirts. Speaks some German. Ask me anything about Star Wars and Marvel.
Linn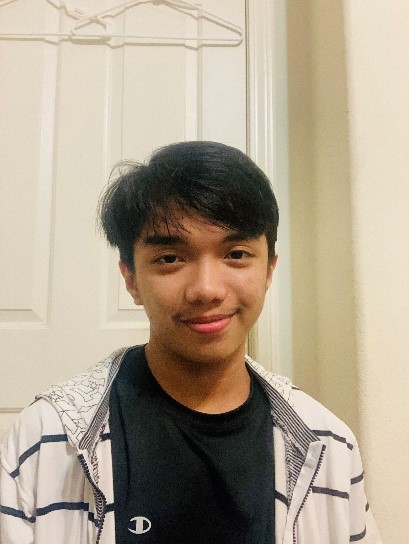 Hey, my name's Linn! I am an international student here, and I come from a Southeast Asian country called Burma. I love working with computers, and thus, I major in computer science. But you know what I love more? SOCCER. I can watch, play and talk about soccer the whole day, and it is something I cannot take out of my blood. In the same way, I also enjoy reading and writing, and that's why I decided to become a writing tutor. My favorite book series is Sherlock Holmes, and I am into both fiction and non-fiction these days.
Lorraine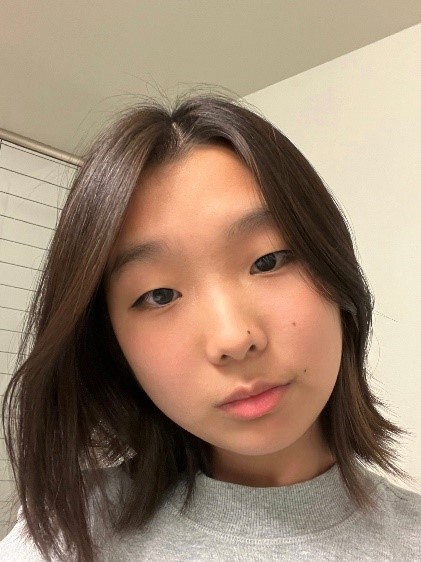 Hey! I'm Lorraine. I am a Business major transferring in 2023, and I can also speak Indonesian. Some of my interests include painting, one of my paintings will be published on PCC's Inscape! My favorite anime is Haikyuu, and some games I occasionally play are Genshin Impact and Apex Legends. I like to refine my music playlists too. I can cook very well by making something up with whatever available ingredients there are, but I can't bake for the life of me. I'm looking forward to helping you all with writing!
Lucy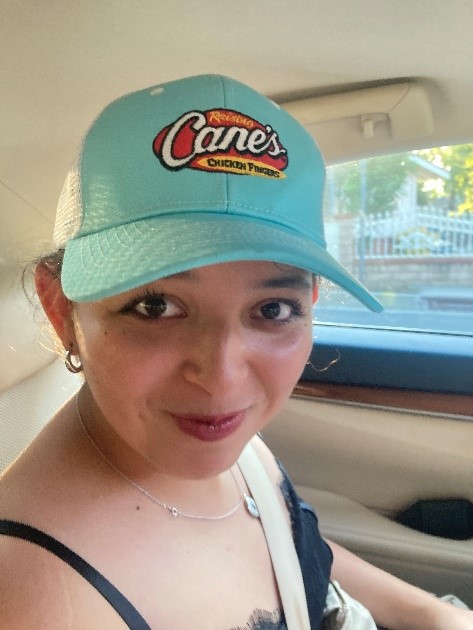 Hi, I'm Lucy (she/they)! I am currently a Psychology major here at PCC. I plan to transfer and pursue a double major in Psychology and Sociology. I am an avid creative writer and am often jotting down ideas on napkins or receipts (the Notes app is my safe space). I love to read a variety of genres from speculative fiction to horror graphic novels; I am always looking for more books to add to my reading list. I am excited to meet and assist you all!
May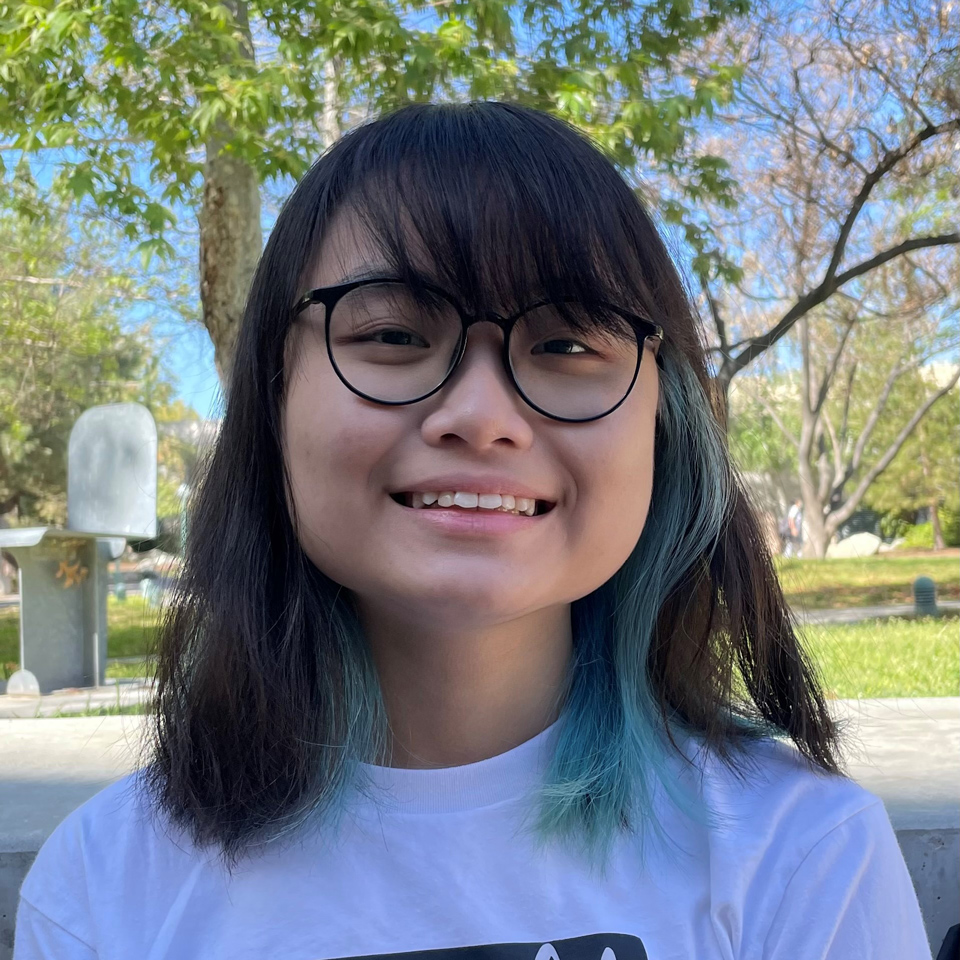 My name is May! I am an international student who came from Myanmar (Burma) and I major in computer science. Some fun facts about me are that I am a popcorn chicken and cola addict, not really a healthy combination I know. I like watching anime in my free time and one of my all-time favorites is Bungo Stray Dogs. I am very excited to start on my journey as a writing tutor and get to know more people along the way!
Min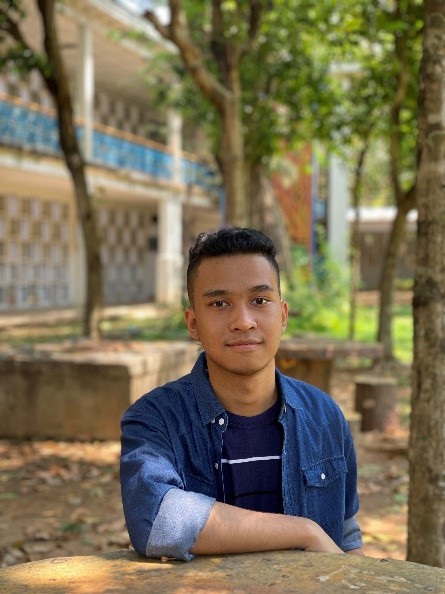 Hello! My name is Min. I am majoring in Computer Science and this is my first year at PCC. I am not quite sure which University to transfer yet. I like to play badminton on weekends to reduce stress. In my free time, I usually paint and listen to music. As an international student, I also want to meet new people, talk about their lives and learn new cultures! I am very excited to work at WSC and I hope I will be able to help a lot of students through my journey!
Philbert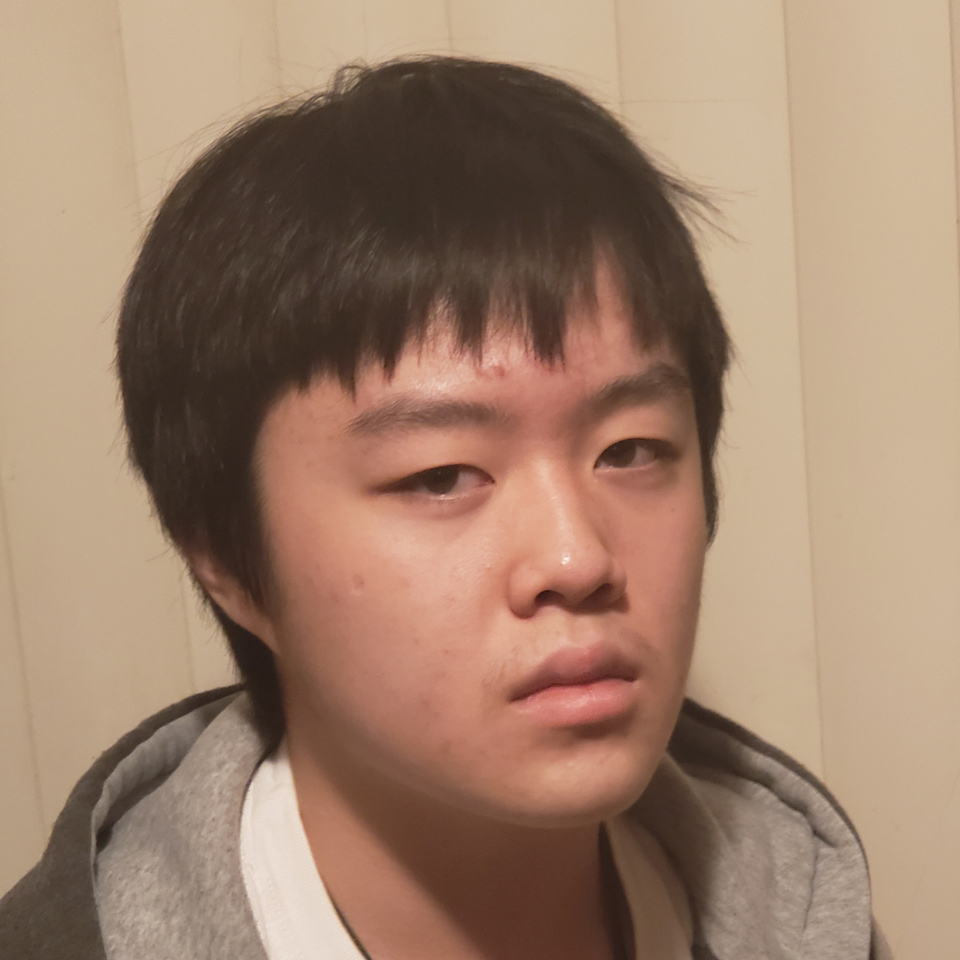 Hello, I am Philbert and I hope to transfer after I complete all my requirements to pursue Computer Science and Engineering. Before I do, I hope to be able to learn as much as I can during my time here, and hopefully be able to help others along the way. During my spare time, aside from coding and fixing computers, I like exercising, building model kits, and reading. I hope we can get along.
Simon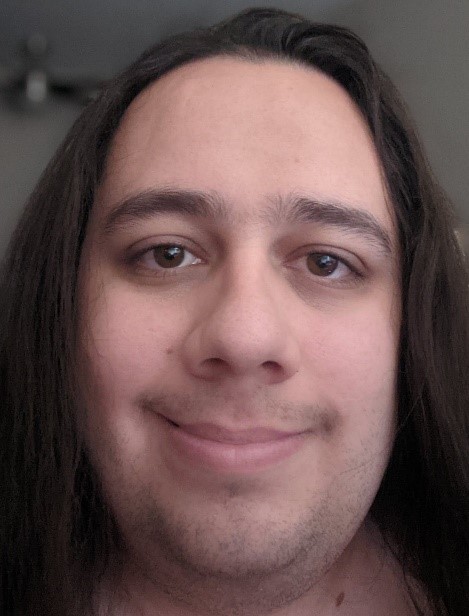 Hello, my name is Simon. I'm majoring in Computer Information Systems and planning to transfer to CSULA next year. When I am not studying or working, I enjoy reading web serials and playing PC games. My interest in fiction is centered around narrative structure and escapist themes, but I also enjoy new vocabulary and liberally applied puns. I am thrilled to be available at the Writing Support Center for any of your advisory needs!
Traja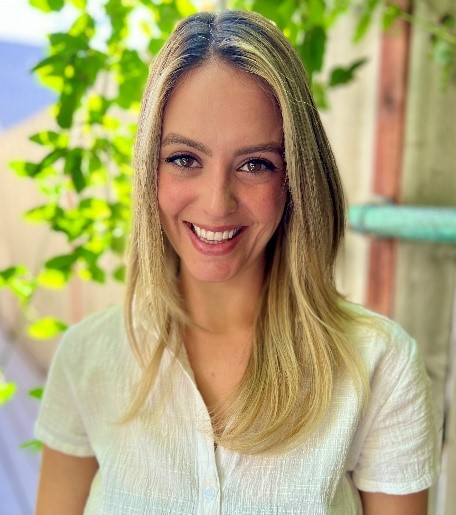 Hi! I'm Traja, I am currently working on my AA in Social Behavioral Sciences. I hope to one day become a psychologist. I love learning new things about the world around me and I do so by diving into books. Knowledge enables us to change our lives for the better. I can't wait to learn with you!
---
Writing Support Center Staff
---
Arkova Scott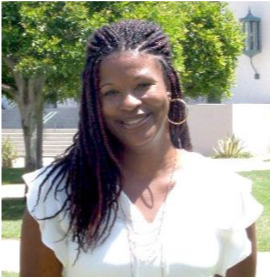 Writing Center – Center Technician
I was born and raised in the beautiful city of Pasadena. I attended all of the local schools for elementary and high school and was even a Pasadena City College alumni! After completing my AA degree, I transferred to Cal Poly Pomona as a Computer Information Systems major and eventually completed my Master's degree at Cal State Los Angeles as an Instructional Designer. I've worked at Pasadena City College for over 17 years in a variety of positions, including teaching part-time for the Business Information Technology Division. I currently hold the Center Technician position in the Writing Center where I work very closely each day with our wonderful and dynamic tutors, faculty and staff!
I love to travel, go to concerts in the park, and hang out with my close friends and family. I love to read art and music books and take long walks on the beach!
Giselle Miralles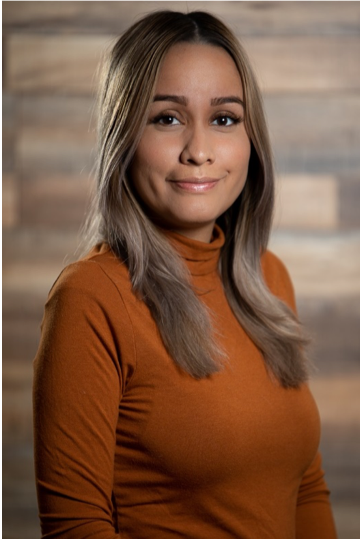 Writing Center – Faculty
Education:
CSU Long Beach, BA in English (Literature & Creative Writing)
CSU Long Beach, MA in English
I began my educational journey at CSULB, where I discovered my interest in social justice, intersectionality, critical race theory, and 20th Century American Ethnic Literature, the latter eventually becoming my emphasis in graduate school. As an undergraduate, I became a Writing Tutor for CSULB's Educational Opportunity Program, which is when I realized I wanted to work in education after college.
As a grad student, I also worked at the Orange County Juvenile Hall as an English Language Development Assistant, an experience that was transformational for me as an educator. Before landing at PCC, I worked at Fullerton College's Academic Support Center as an Instructional Assistant. When I'm not busy working, I enjoy traveling, camping, spoiling my dog, playing video games, and gradually making my way through my never-ending list of "good" TV series.
Genesis Montalvo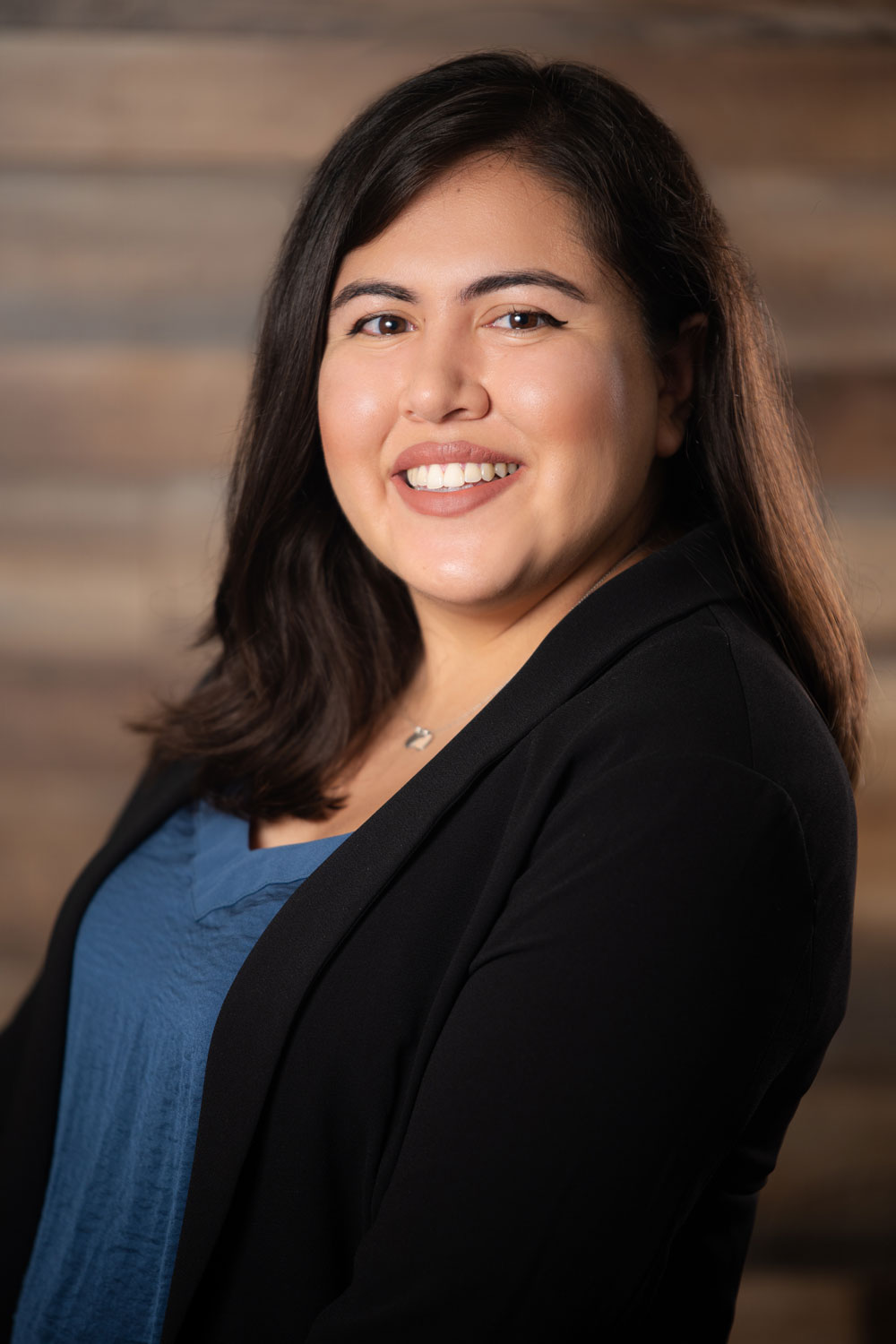 Writing Center – Faculty
Education:
Loyola Marymount University, BA in English and Spanish
San Francisco State University, MA in English (Creative Writing and Education)
The eldest of three—and the only girl—in a traditional Mexican-American family, I learned to take risks to get what I want. One of those risks—and future blessings—was attending Loyola Marymount University. As a first gen college student and graduate, LMU helped foster my love for education through First to Go (a learning community for first generation college students), and the continuous support from faculty mentors.
But the risks don't stop there: on a whim, I decided to attend graduate school at San Francisco State University for my Master's in English with a concentration in Creative Writing and Education. It's here where I discovered my love writing and learning resource centers as I worked at a literacy non-profit, 826Valencia, as a Program Associate, and City College of San Francisco as an embedded tutor. Unable to take the fog, I moved back to sunny Southern California after graduation where I began working at Santa Ana College as a Learning Facilitator and Long Beach City College as a Faculty Intern. To keep the calm during the storms, I enjoy running, hot yoga, writing poetry (keep an eye out for a published manuscript soon), and watching anime!