AspirePCC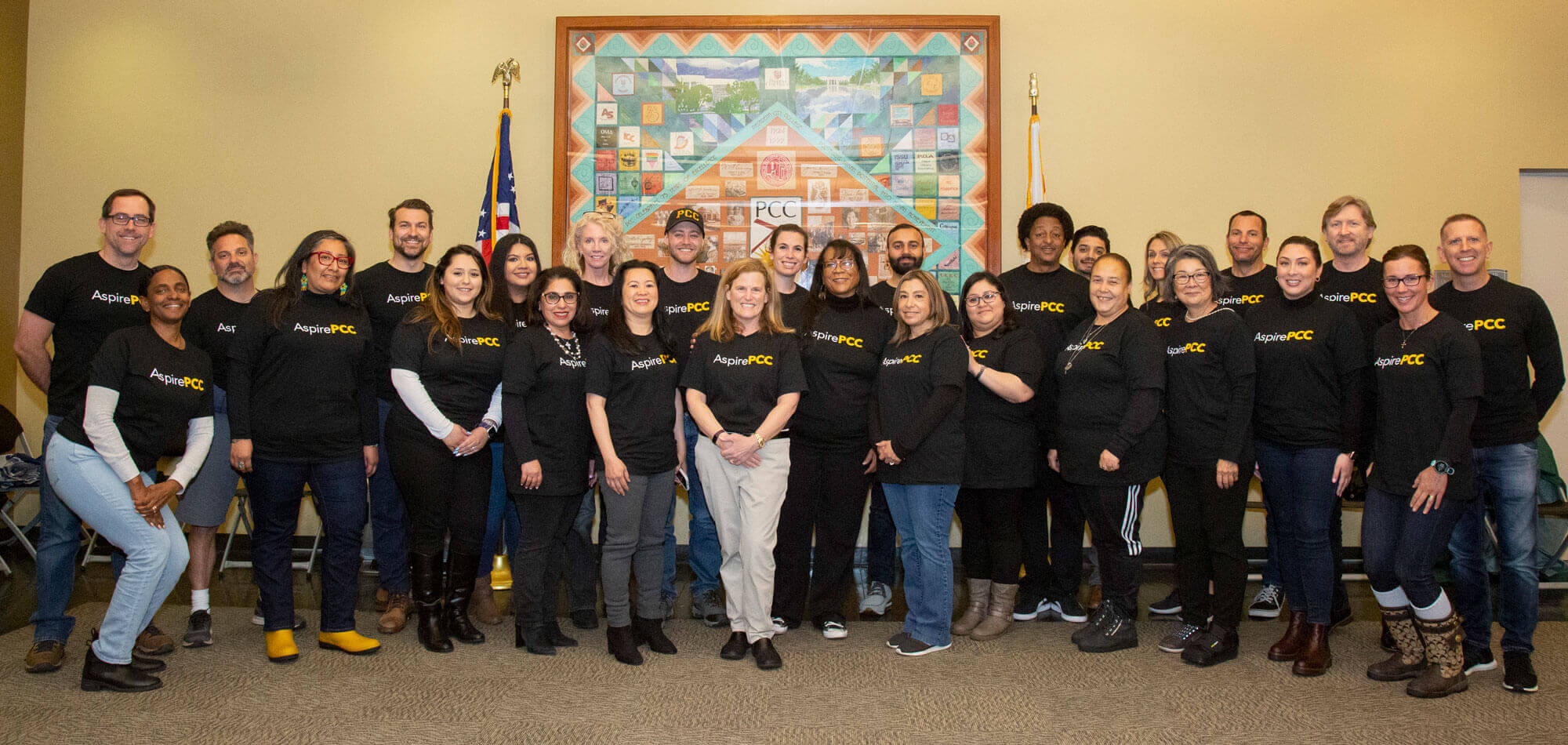 AspirePCC is the College's year-long leadership institute that helps Lancers like you enhance their confidence and capacity to be the leader they want to be. Whether that means growing in your current position, advancing into a new role, joining a committee, or inspiring leadership in others, AspirePCC is for you.
AspirePCC is rooted in a simple set of assumptions:
PCC's commitment to racial equity, and other institutional goals, requires impactful leaders on multiple fronts
Impactful leaders are made, not born
Becoming an impactful leader requires ongoing learning
Connecting to a network of leaders enables access to new ideas and support that in turn fosters innovation
"Aspire PCC helped me feel more confident in my leadership role and helped me feel more connected to PCC."
- AspirePCC Participant
Application closed for AY 23-24.
---
If you have questions, contact prodev@pasadena.edu