Where Art and Culture Thrive
---
The Galleries at PCC is home to two acclaimed art galleries —The Boone Family Art Gallery and Gallery V. Both galleries host multiple exhibitions each year that feature the work of our students, our faculty and of visiting professional artists.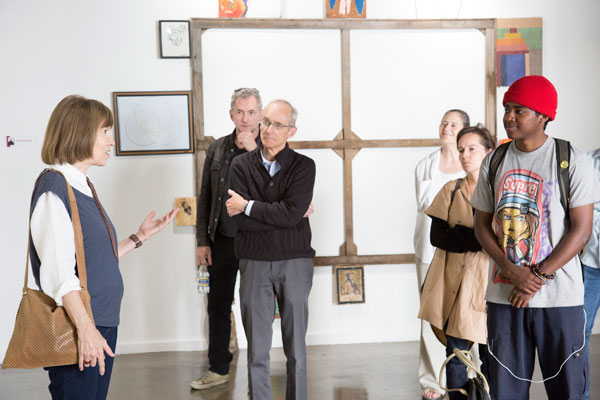 Hands-On Learning
Our student exhibitions and annual visits from renowned artists give our students the opportunity to develop their craft in the setting of a professional art gallery.

---
PCC Art Gallery Events for Spring 2019
Pasadena ArtNight

6 - 10 pm. Receptions for Marnie Weber solo (Boone) and Kyla Hansen/Alison Ragguette (Gallery V). Shows run Feb 19 - Apr 12.
Artist Lecture by 2019 Artist in Residence, Marnie Weber

7 pm in Westerbeck Hall (CA-140) with reception to follow in Boone Gallery.
Gallery Walk-Through with Marnie Weber

12:15 - 1:30 pm in Boone Gallery
Gallery Walk-Through with Kyla Hansen and Alison Ragguette

1:15 - 2:15 pm in Gallery V.
Spring Guest Lecture with Lawrence Gipe
Spring Guest Lecture with Christine Nguyen
Learn More About Our 2018-2019 Exhibitions
---
The Art Galleries at Pasadena City College are deeply grateful to the Pasadena Art Alliance for generous funding that enables us to bring these excellent art shows to our students and our community. Thank you Pasadena Art Alliance!