Where Art and Culture Thrive
---
The Galleries at PCC is home to two acclaimed art galleries —The Boone Family Art Gallery and Gallery V. Both galleries host multiple exhibitions each year that feature the work of our students, our faculty and of visiting professional artists.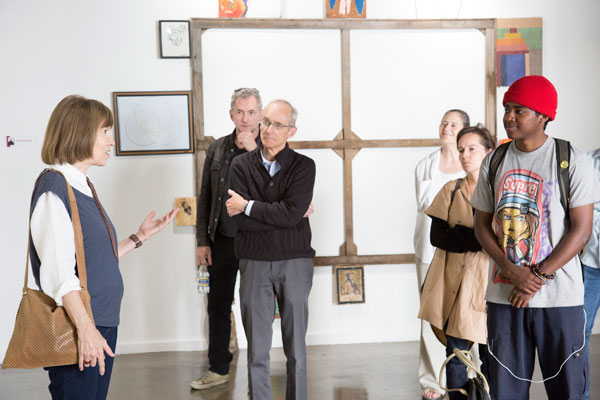 Hands-On Learning
Our student exhibitions and annual visits from renowned artists give our students the opportunity to develop their craft in the setting of a professional art gallery.

---
Current Exhibitions
Artist in Residence 2021, Elliott Hundley: Coloratura
One of the most highly regarded contemporary artists coming out of the United States, Elliott Hundley has achieved international acclaim for his emphatically unique works. This exhibition aspires to offer a sampling of Hundley's works in hopes to provide a glimpse into the creative evolution of this unparalleled creative mind.