Where Art and Culture Thrive
---
The Galleries at PCC is home to two acclaimed art galleries —The Boone Family Art Gallery and Gallery V. Both galleries host multiple exhibitions each year that feature the work of our students, our faculty and of visiting professional artists.
---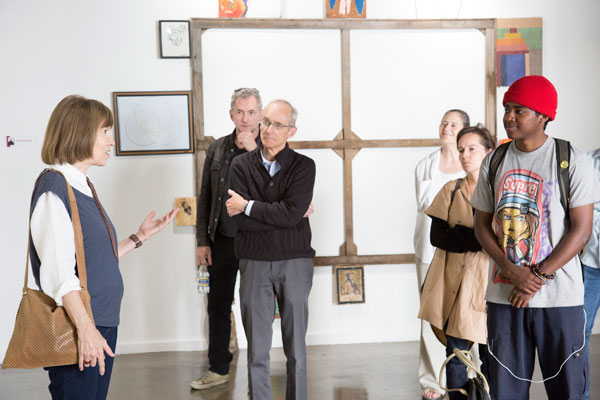 Hands-On Learning
Our student exhibitions and annual visits from renowned artists give our students the opportunity to develop their craft in the setting of a professional art gallery.

Upcoming Events
---
Fall Pasadena ArtNight Receptions

6 - 10 pm. Both the Silent Africa and Sharpener Exhibits will be open.
Opening Reception for Student Juried Show

12 - 1 pm in Boone Art Galley. Scott Canty, juror. The Student Juried Show runs 11/21/17 - 1/11/18
Guest Lecturer: Scott Canty

10 - 11 am in CA-301. Scott Gantyy is a retired curator.
Guest Lecturer: Martin Durazo

1 - 2 pm in CA-301 with Martin Durazo, abstract painting.