Transfer to a UC
The University of California is a world-class public research university with 9 campuses and over 238,000 students. From all backgrounds, ethnicities and incomes, UC attracts the best and brightest.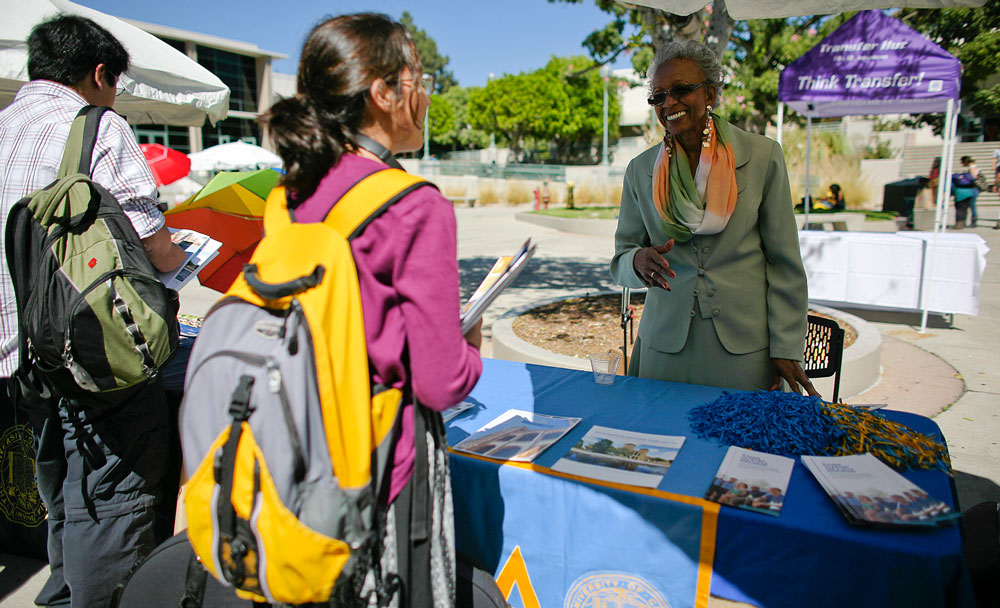 ---
Transfer to a UC Quick Links
---
Recommendations for Transferring to a CSU
---
Follow these tips and steps to make sure you are prepared to apply and transfer from PCC to a CSU school.
Complete at least 60 UC Transferable Units





This must include completion of the UC seven course pattern as well as some of your major preparation, general education coursework. Use the PCC Transfer Tool and Assist.org to help you determine which PCC courses can be transferred to a UC.

Obtain a minimum grade point average of 2.4 if you are a resident or 2.8 if you are a non-resident.





Keep in mind that this is the minimum required GPA and does not guarantee admission to a UC. A higher GPA will help you be a more competitive candidate.

Complete lower division coursework in your major.





Although completion of courses in your major is not required for admission unless your major is impacted, it is highly recommended that you begin taking your lower division major coursework while you are at PCC.

Use the PCC Transfer Tool and Assist.org to help you determine which PCC courses will can be transferred to a UC and fulfill your major coursework.

Begin Completing your General Education Requirements


Follow the IGETC GE Pattern to determine which GE courses you can begin taking now. For more information regarding general education, please contact a counselor or university representative.

Meet with A Counselor & UC University Representative



For further information on the requirements and process to transfer to the University of California, please make an appointment with a counselor in the Counseling Office (L-104) or meet with a UC representative in the Transfer Center.

Explore PCC Programs for Direct Transfer to a UC

Our Honors Program has partnerships that give qualified participants priority admission to UCLA and UC Riverside. Or, look into the Transfer Admission Guarantee Program which will give you (after meeting necessary requirements) guaranteed admission to a UC campus.

Begin Working on Your Personal Statement


Your personal statement is crucial to your application as it is an opportunity for you to "tell your story" and to account for any irregularities in your academic records or obstacles you have overcome. Come to the Transfer Center to Meet with a University Rep from a UC or one of our Transfer Advisers to have them review your personal statement.

Submit Your Application


Review upcoming UC application deadlines to make sure you submit your UC application on time.

UC Online Application Submission