The Latinx/a/o Graduation is a celebration that builds community and a sense of familia for PCC students, and strives to empower students to be the agents for social change in their lives, in their families and in their communities. Our goal is to provide models of success for future generations.
Watch La Celebracion LIVE!
Our celebration uses the term "Latinx" in the title as way to include and acknowledge the participation of students who identify as Latina, Latino, or Latinx. You may be wondering, what does the "x" stand for? Dr. Rigoberto Marquez (2018) shares that Latinx is "a political identity that centers the lived experiences of queer, non-binary, gender non-conforming/creative and/or trans* individuals". Since Spanish is a gendered language, if we just called it "Latino Graduation", we would be overlooking our Latina and Latinx community members. On the other hand, "Latinx Graduation" is a shorter way of including students of all gender identities and experiences. It is also a reminder that our work towards a more socially just world needs to include the recognition and affirmation of nonbinary, gender neutral, and nonconforming members in our communities.
Marquez, R. (2018). What's in the 'x' of Latinx?
As part of the program, two students will be selected to speak on behalf of their class.
If you would like to be considered for this special honor, please indicate this information on the graduation application.
What we're looking for:
The committee is interested in a speech that will resonate with the entire audience - students, parents, and guests. The speech cannot be more than 3 minutes long.
Eligibility requirements:
Submit a Latinx/a/o Graduation Application
Be transferring, graduating, or receiving a certificate (CTE)
Be able to attend the ceremony on April 28th, 2023 from 6:00 pm - 8:00 pm at Sexson Auditorium
Be present at rehearsal on April 26th at 3pm
If you indicate that you want to be considered as a student speaker, our committee will reach out to you with further instructions and details regarding how to submit your speech for review.
All speeches will need to be submitted by Friday, March 31st at 11:59pm
Students will be notified if you are selected to audition in person by April 1st
LA CELEBRACION!
Join us in honoring your accomplishments in a culturally-rich and bilingual celebration along with your family and peers. The ceremony is for both Transfer and Graduating students from PCC and CEC.
This year's celebration will be held on April 28th, 2023 at 6pm near Sexson Auditorium--on campus! We're excited to safely reunite and celebrate with you and your loved ones!
INCLUDED IN THE CELEBRATION
Ceremony honoring your achievements
Sarape Stole
Entertainment
Dinner
Community of students, family members and PCC staff rooting for you!
Note: In accordance to LA County and the City of Pasadena, PCC will be following COVID-19 safety protocols and regulations. Please keep in mind that we are actively monitoring the pandemic; if there are any changes to the planned celebration, participating students will receive and email notification with the latest update.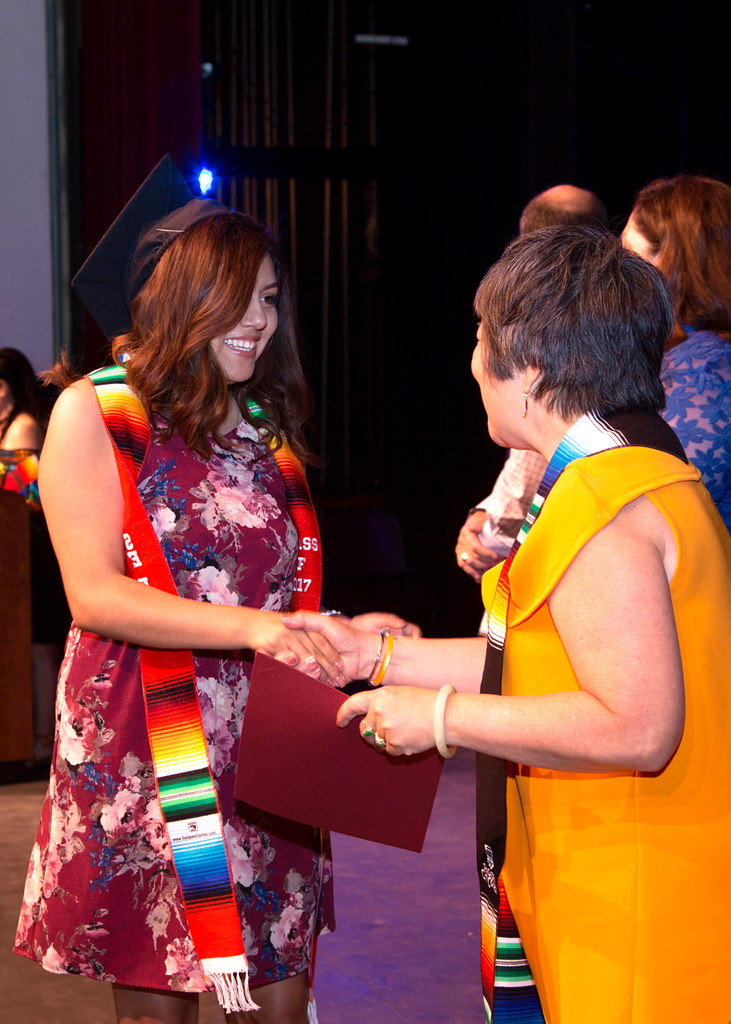 Participation Requirements:
Complete an associate degree, certificate program, or be transferring to a four-year university OR
Complete the PCC Adult High School Diploma or earn the high school equivalency certificate (GED)
Submit the Latinx/a/o Graduation Application by Friday, April 7th 2023 at 11:59pm.
Attend one of the mandatory informational orientations*
Attend mandatory rehearsal for celebration on April 26th from 3pm to 4:30pm

*Important: During orientations, our team will take student headshots with a sarape sash. This photo will be featured at the ceremony for your family and friends to see and celebrate you! Students who attend hybrid or online will need to visit the PCC Transfer Center to have their photo taken. Selfies or photos not taken by our team will not be included in the ceremony.
Latinx/a/o Graduation Application
To be considered as a participant, please submit an online application by Friday, April 7th 2023 at 11:59pm.
Please note this application is not a petition to graduate from PCC, it is solely an application to participate in the graduation celebration.
---
Information for Guests
Latinx/a/o Graduation
Friday, April 28, 2023
6 PM - 8 PM
Pasadena City College
Sexson Auditorium
1570 E Colorado Blvd,
Pasadena, CA 91106
General Schedule
Doors open: 5:30 pm

Graduation Ceremony: 6:00 pm – 8:00 pm

Dinner: 8:00 pm – 9:30 pm
Auditorium rules
Please be seated at all times (house rules).
Prohibited
Balloons, view-obstructing signs, air horns, food and beverages, flash photography, and strollers
Accessibility
Elevator access from 1st floor of C building, enter south side by V building. See the campus map.
Visitors with official DMV placard may park in any spot without PCC permit.
ASL (American Sign Language) is available. Must be requested at least 2 weeks in advance.
Any other requests may be sent to clave@pasadena.edu or call (626) 585-3167.
Parking
Parking - Any Student Parking Lot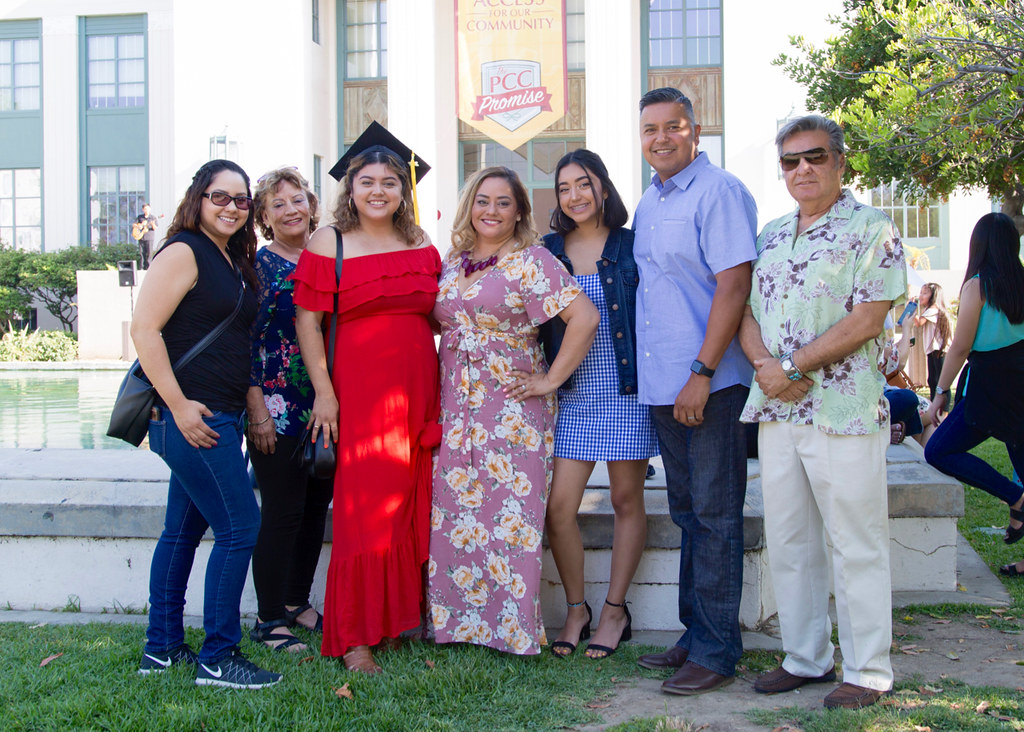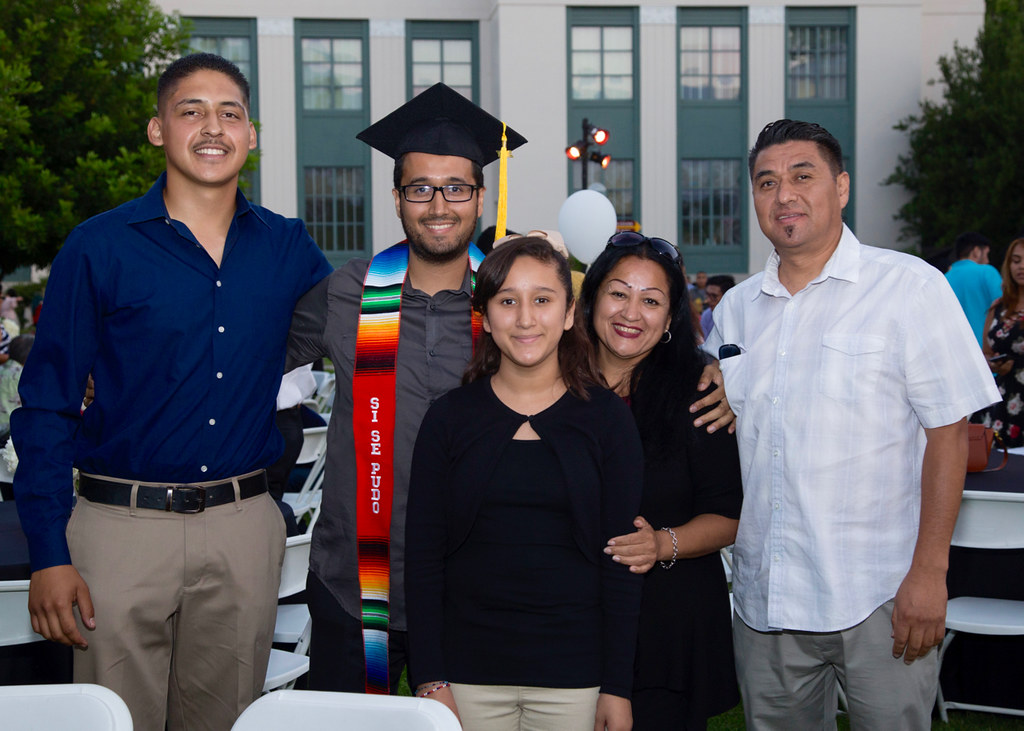 ---
Frequently Asked Questions
Have Further Questions? Contact Us!
Email us at: clave@pasadena.edu or call (626) 585-7287 with any additional questions.