As communities around the globe celebrate Earth Day this weekend, PCC's Facilities Services and Transportation teams are doing their part to help clear the air.
As part of the college's sustainability efforts, which range from recycling programs to green-building initiatives on construction projects of all sizes, the college took the opportunity to showcase this week some of its recent actions related to preserving the environment.
Water usage is a vital concern as California's climate continues to experience drought cycles. PCC has made it a priority to install drought-tolerant and California native plants on the college's grounds.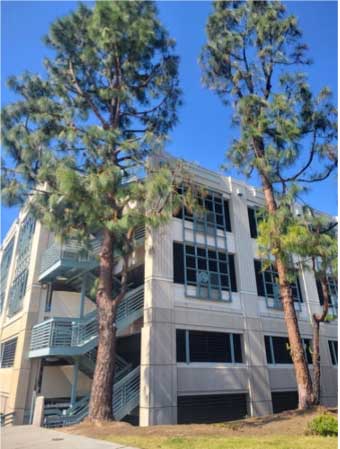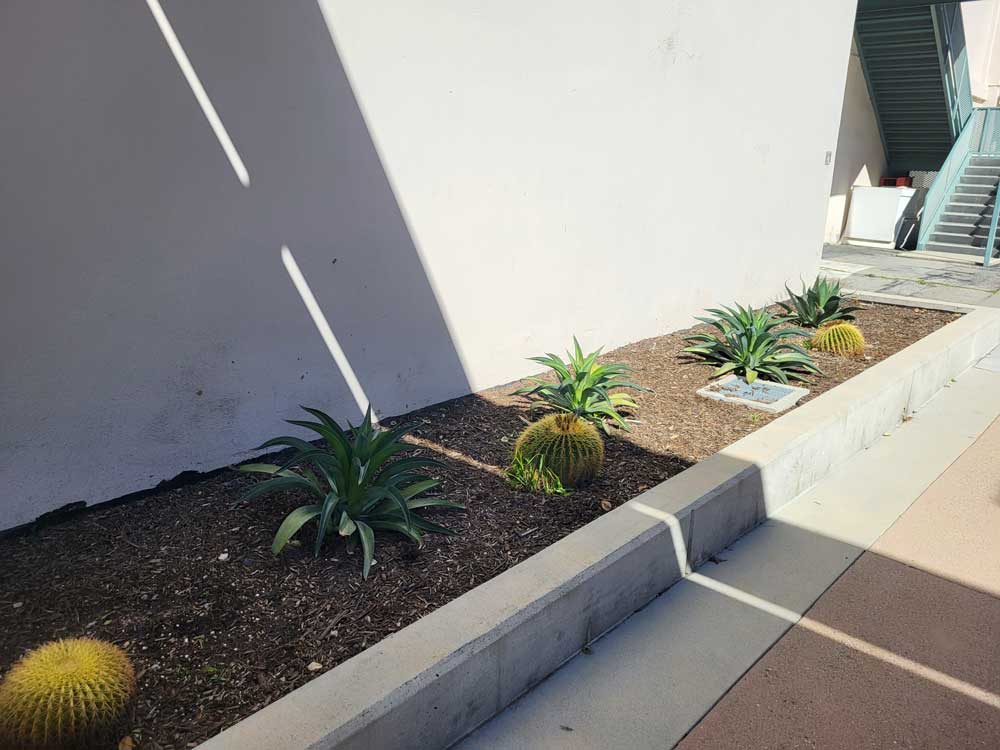 "We're not only trying to save water, but also be more earth-friendly," said Daryl Montgomery, grounds supervisor in PCC's Facilities and Construction Services department. "The goal is to save water and clean the air at the same time, as well as to beautify our campus in the process."
The department has also begun implementing maintenance equipment that is low-carbon or electric in nature. Blowers and weed eaters are electric, and the crews use electric mowers and all-electric sweepers as they maintain the campus hardscape and grounds.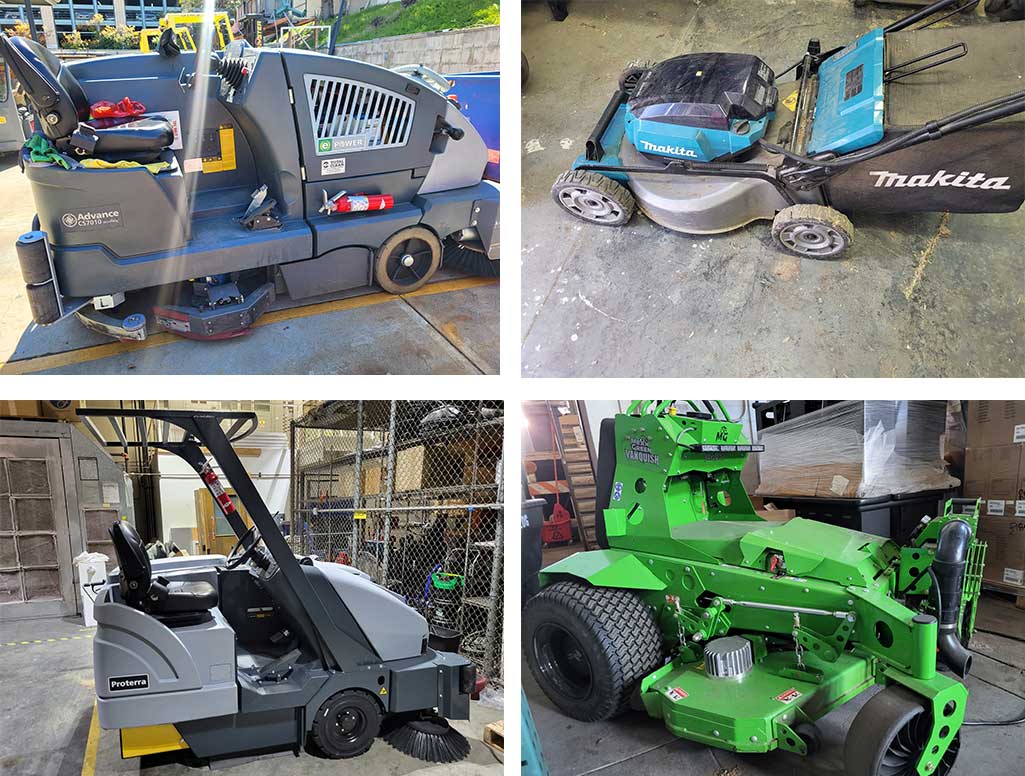 PCC's Transportation Services department is increasingly taking steps to reduce the college's carbon footprint. In an effort to reduce solo vehicle trips, PCC's shuttle service runs three or four shuttles Monday through Friday during times the college is in session, providing rides 17 hours a day (12 hours on Fridays). This Wednesday the Board of Trustees authorized bids to be issued for two new fully electric passenger shuttles, which will reduce the college's fuel consumption substantially. Transportation Services has a goal to continue replacing gas-powered vehicles with electric where applicable going forward.
Additional vehicle replacements will see cargo vans swapped to electric propulsion and increased use of electric maintenance carts throughout the college's operations.
As a way of bringing these practices to the next generation, Facilities Services staff hosted young children who attend PCC's Child Development Center earlier this week. The preschoolers and grounds crew planted flowers and made signs to encourage conservation and environmental sustainability. "Remember, we must save the planet for our next generation," Montgomery said, "since they are ready and willing to help."