Student Success Center
The Student Success Center offers a variety of services and resources all geared towards supporting you in your academic success at PCC. Registered PCC Students with a valid LancerCard ID are welcome to access the center.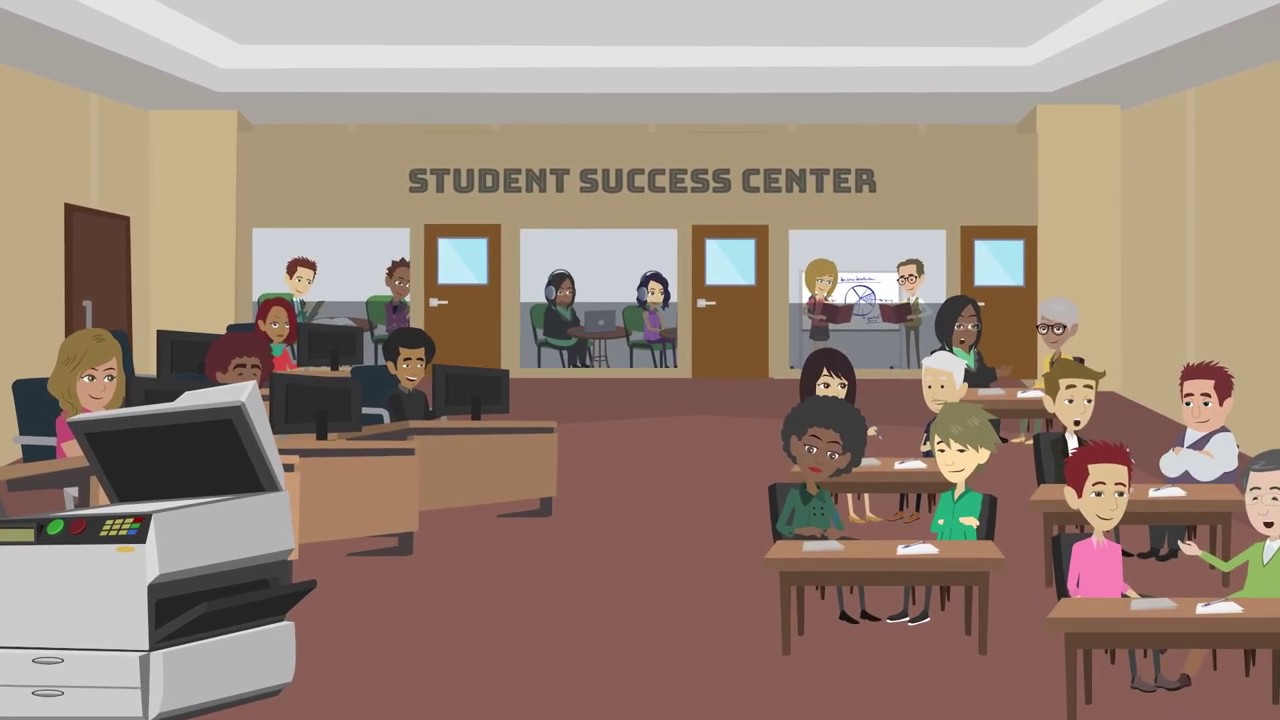 Services & Resources offered:
Tutoring: One-on-one tutoring and in classrooms. For assistance with tutoring, contact your instructor or our Student Success Center for a current schedule.

Computer lab access: For school and career/job search related use.

Audio/Visual stations and equipment: Equipment such as headphones and DVD/BluRay players are available.

Learning videos: Videos are available for language arts, ESL, math, social studies, and other subjects.

Electronic aides: DSPS students can request equipment. Contact your DSPS Counselor for assistance.

Study Space: Quiet areas are available for studying & homework.

Private Study Rooms: Four rooms are available and can accommodate up to 6 students. Audio/visual equipment available. Rooms are offered on a first come, first served basis but can be reserved in advance. Contact the center for reservations.

Book lending & course materials: Books and materials can be borrowed for use at the center. Some books may be checked-out for 7 days using a LancerCard ID.

Copy machine and printing: Print up to 10 pages per day for free. Copy machine fees are $.10 per sheet in B&W and $.25 per sheet in color.

LancerCard ID station: Registered students can visit the station to get an ID. Hours vary. Contact Student Success Center for hours of operation. Your LancerID will give you access to Student Success Center services/resources listed above.