Services Offered
How to Meet with A Counselor
Appointments
Call or visit our office to schedule an appointment with a counselor.
Walk-In
Walk-in appointments are available during our hours of operation for Academic Counseling, first come, first served. Walk-in services are not guaranteed and are based on counseling availability.
---
Our Noncredit Counselors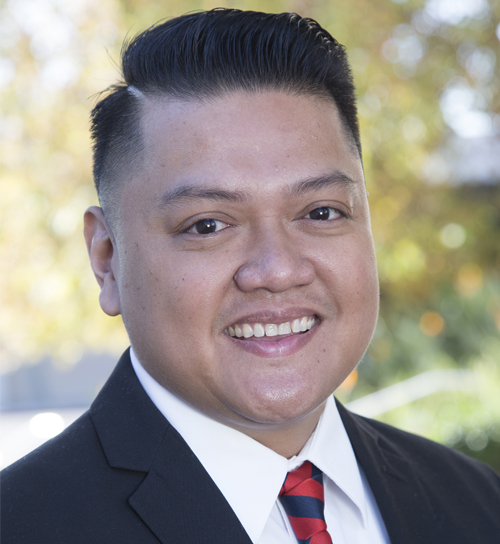 Brian Pangan, M.S.

Meet Brian Pangan
Hello, my name is Brian Pangan and I'm a Counseling Coordinator for the Noncredit division at Pasadena City College, Foothill campus. I came to Pasadena City College in 2008. Before that, I worked at California Polytechnic State University, Pomona. Along with my duties at Noncredit, I teach college courses (Counseling 10 and Counseling 12).
Growing up, I always knew that I wanted a career that would help individuals but never in my wildest dreams would I have imagined to be an academic counselor. I guess you can say that counseling was my calling. I was on my way to becoming a registered nurse but had a complete change of heart. After graduating from nursing school, I decided to pursue degrees in education. I come from a place of service and a belief that education can transform anyone's life for the better. I am passionate about what I do because of the collaborative process that empowers individuals to reach their individuals goals.
I love being a counselor at Noncredit because no two stories or days are alike. Every day is unplanned. It brings new and challenging issues. With empathy, understanding, and collaboration, WE achieve success. Failure is not an option. I am also a proud member of Pasadena City College SafeZone Coalition which serves the marginalized and underrepresented population of Undocumented and LGBTQ+ students. Serving these population gives me the greatest satisfaction as an educator.
My own educational journey consists of an ADN in Nursing from Los Angeles County College of Nursing and Allied Health, Bachelor of Science and Master of Science from California State University, Los Angeles. I am avid sports fan – Go Lakers, Dodgers, Kings and Galaxy.…. and RAIDERS (Just WIN Baby)!
I look forward to meeting you and getting to know more about you. Come visit us at PCC Foothill.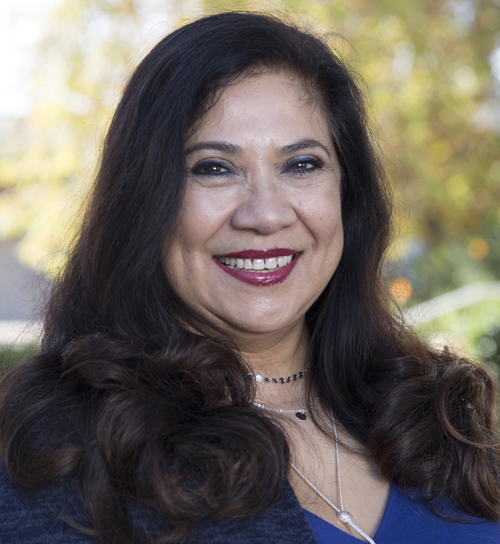 Blanca Hernandez Henderson, M.S.

Meet Blanca Hernandez Henderson
Hello, my name is Blanca Hernandez-Henderson. I am proud to be a Pasadena City College Alumni. I earned an Associate in Arts Degree and a Certificate in Legal Assisting from Pasadena City College. I transferred to the University of La Verne where I earned a Bachelor of Science in Political Science and a Master of Science in Counseling. I also completed 1 year of law school at the University of La Verne College of Law.
It is a privilege to be q counselor at Pasadena City College Community Education Noncredit Division for over 30 years. I enjoy working with our diverse student population and assist them in achieving their educational goals. I provide academic, career and personal counseling , when needed, to our students. I am responsible for instituting our annual high school graduation/scholarship luncheon and PCC Transfer Day. It is fulfilling to assist our noncredit students transition to our credit programs at the Colorado Campus. Student success is my passion.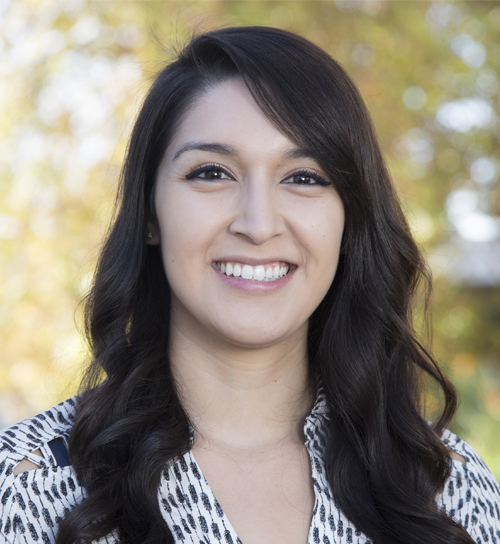 Jennifer Flores, M.S.

Meet Jennifer Flores
Hello! My name is Jennifer Flores and I am a counselor for the Disabled Student Programs & Services (DSPS) department. My role at Pasadena City College is to provide accommodations, services and instruction to students with documented disabilities so that they may have equal access to educational programs on campus. I work with students to promote self-advocacy and personal growth opportunities that foster individual student success. Additionally, I work with students to create education plans that will help them stay on track so that they can successfully reach their educational goals.
I started my educational journey at East Los Angeles College, pursuing my Associate's degree. As a first-generation college student, I struggled to navigate the community college system; fortunately, there were many programs available at the college to help me on my path. After earning my Associate's degree in Social and Behavioral Sciences, I transferred to Cal State LA, being the first person in my family to attend a four-year university. Shortly after, I earned my Bachelor's degree in Sociology. During my five years in college at both institutions, I realized that I was intrigued by the role of my counselors. Having very little academic guidance from my family, it was imperative to meet with my counselors to stay on the right track. My goal was to become a college counselor so I could help students navigate the college system and reach their educational goals. As a result, I stayed at Cal State LA and earned my Master's degree in Counseling. Throughout my educational journey, I've had the opportunity to work at a non-profit organization working with adults with disabilities and at a few community colleges such as Long Beach City College, Rio Hondo College and Pasadena City College. I'm passionate about helping students overcome barriers and reach their educational goals. I'm very excited to work with you and hope to see you soon at Pasadena City College!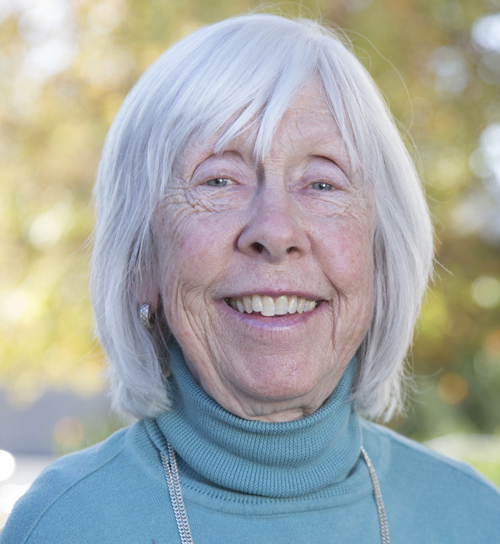 Eleanor Gray, M.S.

Meet Elanor Gray
Hi! – My name is Eleanor Gray, and I have the privilege of working as a counselor at the noncredit division of Pasadena City College, Foothill campus. Some of my duties include assisting students to choose their program of study and to create their educational plans, supporting them in solving problems in their educational journey, and helping them transition to a credit program.
I earned a Bachelor of Arts degree from Pomona College in Art History and later a teaching credential from Pacific Oaks College. When my daughters were older, I returned to school to complete a Master's degree in School Counseling from California State University Los Angeles. I began work in the noncredit division of Pasadena City College in 1991 – 28 years ago. Additionally, I also worked some hours with the credit students on the Colorado Campus. I continually enjoy working with our students, a group that is eager to succeed, willing to work hard to achieve their educational goals and appreciative of the assistance our counselors can offer.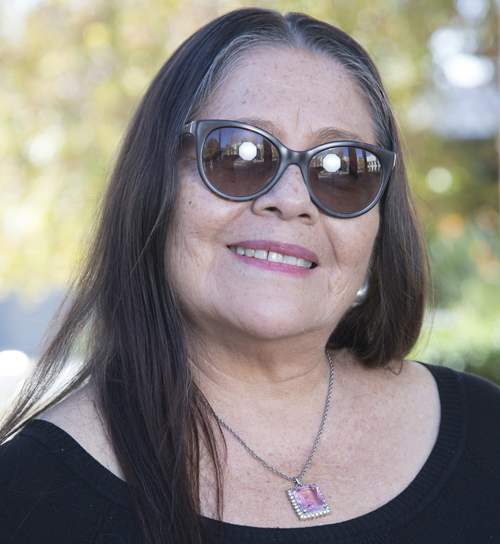 Cynthia Mata-Flores, M.S.

Meet Cynthia Mata-Flores
I consider it a significant professional privilege to work in the Community Education Center, at Pasadena City College, as a Senior Counselor and member of the Adjunct Faculty, with over 30 years of combined experience at USC and PCC, in student related issues, specializing in retention, student life, community service, and racial/ethnic social harmony.
I especially enjoy the relationships that I develop with students, parents, faculty, administrators, staff and the community. I possess many characteristics necessary to offer quality programming and student service support, as well as, community outreach toward academic achievement. Having received my B.A., M.A., and now ABD (All But Dissertation) in the Educational Leadership and Administration Doctorate program, at the University of Southern California, and as a community scholar, I consider Student, Faculty and Academic Affairs a major part of my life!
I am confident that the combination of my practical work experience, administration skills, and history with recruitment, admission, advising, retention, student services and as a student, among many other responsibilities, (at the university and community college setting), has prepared me for making immediate contributions to student related issues and I believe I provide the expertise, as well as the enthusiasm required for a counselor/faculty, in the Community Education Center at Pasadena City College.
My area of expertise is that I am a "people person," which has worked successfully with diverse groups and I am sensitive to student issues, as well as anticipating student's needs. I am bright, outgoing, creative and committed to the pursuit of equality everywhere. I would also say that I have pursued an expressive life with meaningful success by making a difference by being of service to others. My personal background, coupled with my professional experience, lends itself to the support and success of students, faculty, staff and administrators at Pasadena City College.