Noncredit ID Services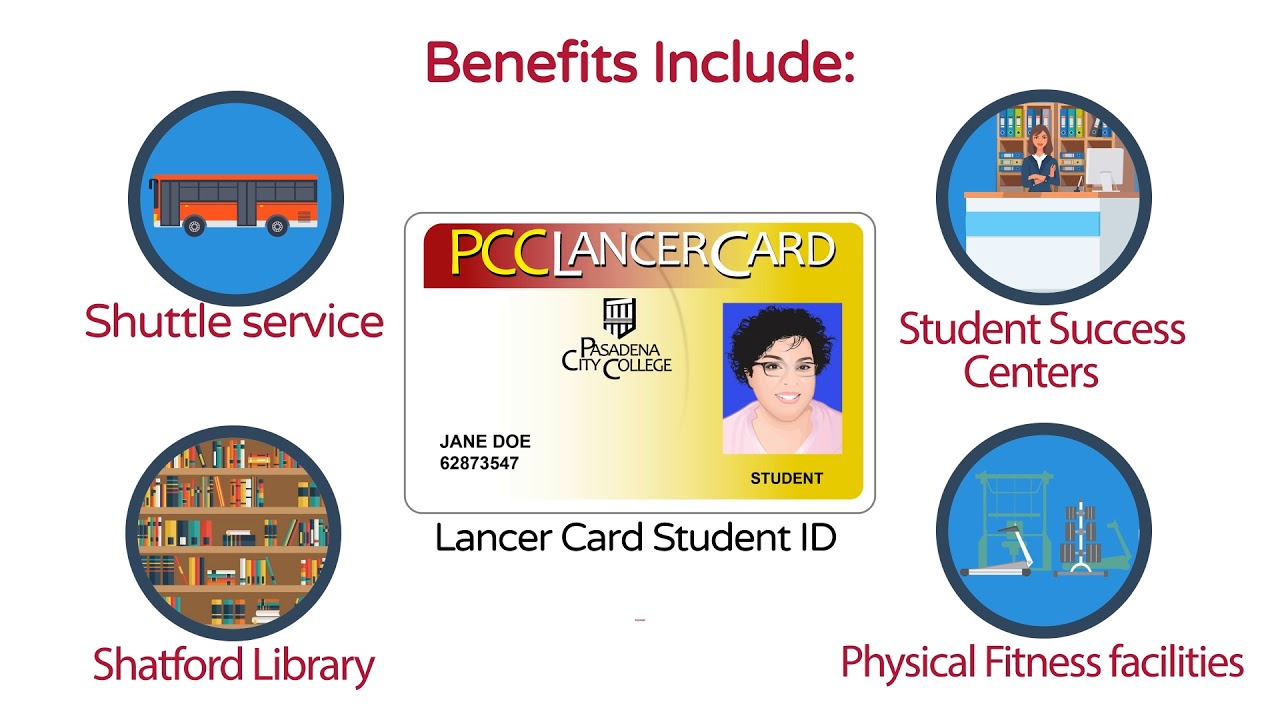 Services Offered
As a registered student, you are eligible to receive a LancerCard ID. Your student ID gives you access to various PCC student services. You must have a LancerCard ID in order to use the following services:
Access to the Student Success Centers at all campuses
Shuttle service
Shatford Library at the Colorado Campus
Book buy-back
Physical fitness facilities
Transactions at Student Business Services and Police & Safety departments at the Colorado Campus
and more!
How to Get Your First LancerCard ID
There is no fee for a LancerCard ID. Just follow the steps below to get your card:
Apply and Register for Noncredit classes
Know your LancerID # (student ID) provided in your Welcome Letter email
Bring a form of identification and your current class schedule to the Student Success Center in Room 108 on the Foothill Campus
Our LancerCard Station staff will take your photo and issue your PCC LancerCard ID