Scholarship Recipients
Meet Scholarship Winner, Waffa Abu-Jabar!
High school can be a pressure cooker for the college-bound: raise that GPA, nail the SAT, boost those extracurriculars.
For Waffa Abu-Hajar, family obligations added to the workload. As the second-oldest of five children, she helped care for her younger siblings while her father battled heart disease and her mother worked long hours.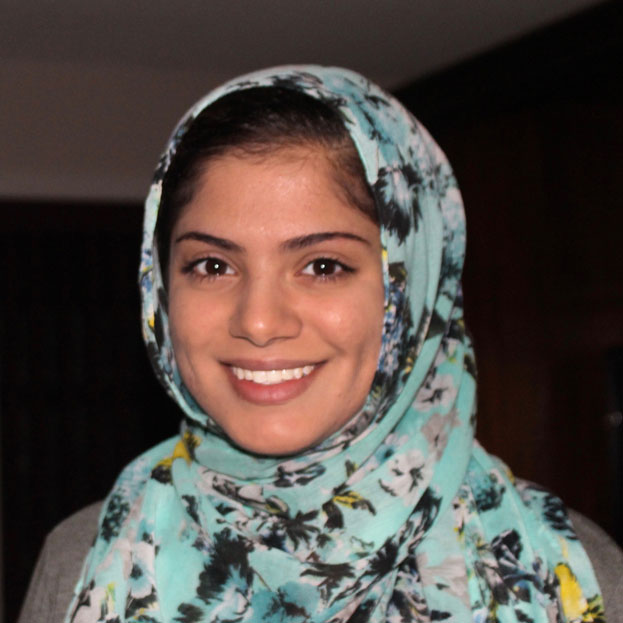 ---
Waffa's Story
"I was stressing out all four years, thinking my grades weren't good enough," Waffa said of her time at Temple City High. "And I was helping my parents out, with a newborn in the house. Sometimes I'd go to school sleepy."
When Waffa decided to begin her college journey at PCC, some of her anxiety was lifted.
"PCC gave me that second chance to prove to myself that I can learn and push for good grades," she said.
Waffa still has many responsibilities at home, but "I've learned to manage it better."
She has taken advantage of the support system at PCC, where "everyone on campus is working to help you reach your goals."
And she instantly found a home in PCC's English Department, where Professors Michelle Banks, Brian Kennedy and Krista Walter stoked her passion for the classics of literature, as well as the power of language to convey ideas and open doors to different cultures.
Conversations with her professors helped her understand abstract concepts, polish her writing and boost her confidence. "I really appreciate that aspect of the community college experience, where professors give you one-on-one attention and everyone cares about a student's success," she said.
The perception that students can't thrive in community college — which even Waffa and her family held while she was growing up — is simply wrong, she said. "My PCC experience was unforgettable."
Now, as winner of the prestigious Robert Westerbeck Scholarship, Waffa is applying to four-year colleges, with a long-term goal of earning a Ph.D. in English literature.
"My dream," she says, "is mainly earning an education so I can have the opportunity to do what my professors did for me, for the next generation."