Our Impact
We are committed to investing resources in areas with the greatest need so that students reach their greatest potential, and intentionally providing support to students traditionally underrepresented in higher education.
Direct Support to Students
Equity funds have provided students with resources needed to move them closer to their academic, career, and personal goals. The following are key areas that administer and build bridges to equity through direct support:
Blackademia –

A collegiate hub that empowers Black students with essential resources to achieve educational success. Blackademia's primary goal is to significantly close the equity gap through additional services, holistic guidance and supportive connections that strengthens students' cultural identity and fortifies their ability to achieve beyond the classroom.

Foster Youth Success Initiative – A comprehensive program designed to assist current and former foster youth to successfully transition from foster care to college and to provide targeted support services and counseling to current and former foster youth participating in EOP&S/CARE.
The Community Overcoming Recidivism through Education (CORE) program takes a holistic approach to empowering students to succeed in higher education and beyond.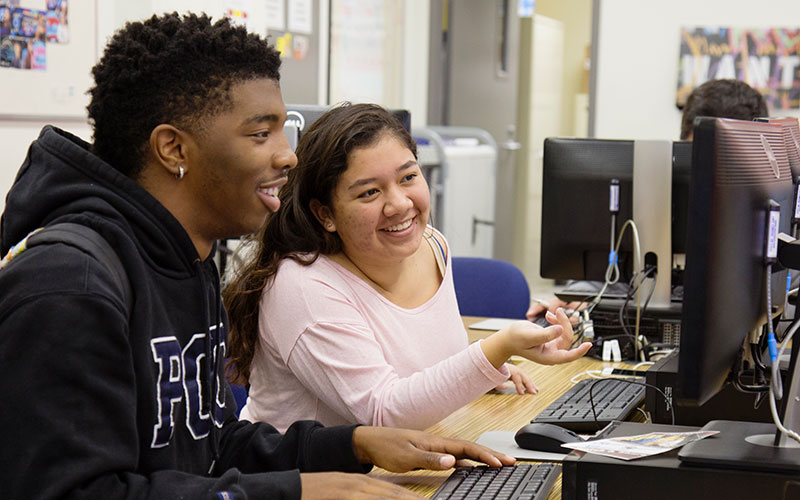 ---
Instructional Support for Students
Equity funds have provided new, expanded opportunities for students to receive support that immediately impacts their successful course completion.
Library – Expanded hours, additional online databases, laptop loan, and textbook library have provided additional ways for students to access study spaces and materials.

Learning Resources – More than traditional "tutoring". Our success centers have constantly worked to shift their model and services provided in order to recognize students' strengths, build on them, and connect students to counselors, faculty, and staff who can also support course success. Visit this

example

of our continued innovation in Learning Resources at PCC.

First Year Learning Community at Rosemead –

A section of the College 1 (First Year Seminar) course taught exclusively at our Rosemead site ensures that credit students at both of our sites have access to the Pathways program. The Rosemead cohort has an assigned success coach and access to workshops that support academic, personal and professional development rooted in cultural competence.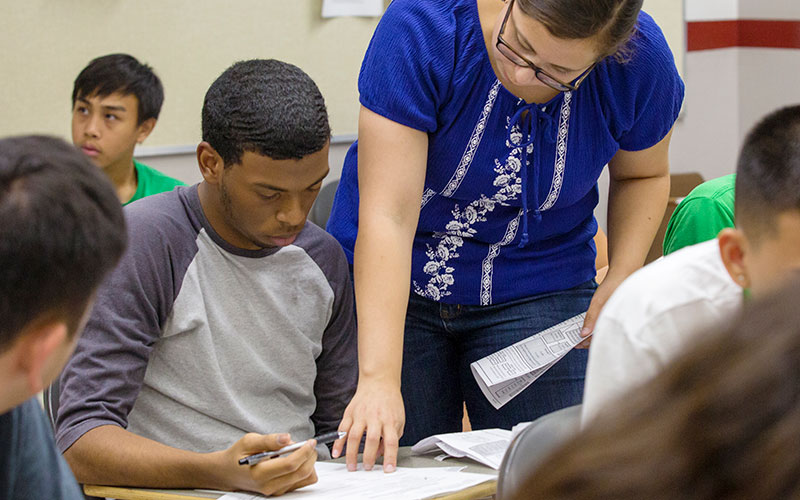 ---
Professional Learning
Equity funds have been leveraged to support students, faculty, staff, and administrators in professional learning activities that are equity-minded and student-centered. Whether on campus or off, our college is engaged in constant learning that further equips us to better serve our students, be critically race-conscious, and value the unique experiences and strengths that each student brings to our PCC family.
Student Travel – Each year, we sponsor PCC students to attend conferences where they present their own work; learn current research in their fields of study; and network with scholars and professionals who support their growth. Some of the most frequently attended are HACU, Great Minds in STEM, NSBE, and the Western Psychological Association Conference.
Conference Attendance – Faculty, staff, and administrators have constituted "PCC Teams" at learning opportunities throughout California and the nation so as to bring back multiple strategies and knowledge that can positively impact the college as a whole. Some of the most frequently attended include HACU, NCORE, A2MEND, Strengthening Student Success, and other gatherings convened by the RP group and IEPI.
On Campus Workshops and Speakers – We continuously host speakers and convene workshops that offer learning opportunities for both the college community and broader public audiences. Our

Status of Latinos in Higher Education Forum

exemplifies this work.