DEFINITION
Under direction, to do journeyman carpenter work in the repair, construction, and maintenance of buildings and related equipment using blueprints, diagrams or oral instructions, and to do related work as required.
EXAMPLE OF DUTIES
Remodels and fabricates walls, partitions, and other structures.
Constructs openings for windows and doors.
Fits and hangs doors, windows, and sashes.
Builds porches, stairways, closets, shelving and partitions; builds platforms and modifies enclosures for installing new equipment.
Operates woodworking machinery to make and repair cabinets, drawers and articles of furniture; requisitions supplies and materials for assigned projects.
Installs and repairs hardware.
Builds scaffolding as required.
Lays and repairs floors and roofs; installs wall and ceiling covering.
May construct forms and places and finishes concrete.
At the request of a supervisor, performs a variety of unscheduled duties normally and traditionally performed by a Carpenter.
MINIMUM QUALIFICATIONS
Education and Experience: Graduation from high school AND completion of a four-year carpenter apprenticeship and at least one year of full-time journeyman carpenter experience OR five years of progressive general carpentry experience, in a variety of carpentry-related sub area.
Knowledge and Abilities: Knowledge of methods, materials, and equipment used in the carpentry trade, including both rough and finish carpentry; knowledge of the basic qualities of various wood used for school plant purposes and their adaptability and uses in specific situations; knowledge of Building Code requirements as they relate to carpentry work. Ability to prepare, interpret, and work from drawings and blueprints; ability to perform finish carpentry and to use and care for carpentry tools; ability to use and operate mechanical tools; ability to follow oral and written instructions; ability to work cooperatively with others; ability to work in a multiethnic environment.
OTHER REQUIREMENTS: A valid California Driver License is required.
NOTE: Eligibility is determined by a review of the following:
Performance tests
Interviews
Reference checks
Medical history
A pre-employment physical examination is required. Cost of physical will be paid by Pasadena City College.
PHYSICAL ABILITIES
Lifting and carrying objects weighing up to 75 pounds, pushing and pulling, walking and standing for extended periods of time, dexterity of hands and fingers to operated a variety of hand-power tools, reaching overhead, above the shoulders and horizontally, and kneeling or crouching.
PROBATIONARY PERIOD: Six months.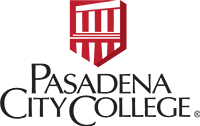 Pasadena City College
1570 East Colorado Boulevard, Pasadena, CA 91106
(626) 585-7361 direct ⋅ (626) 525-7924 fax