DEFINITION
Under general supervision, performs a variety of clerical duties necessary to implement the activities of the Office of Student Affairs and does related work as required.
EXAMPLES OF DUTIES
Maintains liaison with students, staff, and the general public.
Acts as general receptionist with responsibilities for phones, public relations and information.
Serves as editor of the weekly "Campus Crier." Operates word processor.
Oversees on-campus publicity which includes approval of flyers, posters, and setting priorities.
Provides information on policies and procedures for student programs and events.
Inventories commencement attire, types requisitions, orders and checks in supplies, distributes student lockers and maintains related records.
Maintains supplies for office copy machines; requests repair when necessary.
Supervises various activities in the Campus Center Lounge.
Maintains inventory of equipment; maintains records for loan and return of equipment.
Maintains files of student organizations and Associated Student records.
Supervises the College photo I.D. and assigns duties to the Work Study students and student assistants.
Distributes emergency and book loans to students, maintains loan records, justifies records with Student Business Services.
Assists the Associate Dean, Student Activities, with commencement, student publications, and other duties.
At the request of a supervisor, performs a variety of unscheduled duties normally and traditionally performed by a Student Affairs Assistant.
MINIMUM QUALIFICATIONS
Education and Experience: Any combination equivalent to graduation from high school and two years of responsible experience in clerical and word processing work including experience working with students.
Knowledge and Abilities: Knowledge of modern office practices and procedures; ability to interpret and explain rules and policies; ability to communicate effectively with administrators, teachers, employees and the public; ability to assume responsibility and exercise sound judgment; ability to establish and maintain effective working relationships with others; ability to work with in a multi-ethnic environment.
Skills: Ability to type 40 words per minute
PHYSICAL ABILITIES
Seeing to inspect written documents, communicate with District staff, sitting for extended periods of time, bending, kneeling and reaching to retrieve and file records, and dexterity of hands and fingers to operate a keyboard and other office equipment.
Probationary Period: One year.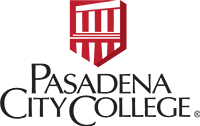 Pasadena City College
1570 East Colorado Boulevard, Pasadena, CA 91106
(626) 585-7361 direct ⋅ (626) 525-7924 fax