DEFINITION
Under direction, to do a variety of clerical work of above average difficulty or of a highly specialized nature; to maintain records and give out information where knowledge of a variety of College procedures and policies is required; may lead several employees in a functional unit; and to do related work as required.
CLASS CHARACTERISTICS
Incumbents in this class are responsible for processing independently the work of a major clerical function. Duties are complex and require resolution of snags and problems.
Helpers and other clerical workers may be assigned to perform the least complex tasks, but their work performance is the responsibility of the Senior Clerk.
Management of office continuity for hours when the incumbent is no longer on duty is a typical responsibility.
Proportion of time spent typing may vary according to assignment. For some jobs involving a great deal of typing, incumbents may need to correct spelling and grammar and the ability to arrange spacing of material on a page.
Many positions in this class require the ability to keep information and materials confidential.
EXAMPLES OF DUTIES
Conducts transactions with students, school personnel, and the public in matters requiring a detailed knowledge of rules, procedures, policies, precedents and activities.
Assembles data and sets up and maintains files and records which require discretion in assigning items to proper place or in revising.
Checks and reviews a variety of forms and documents for completeness, accuracy and conformance with established regulations and procedures.
Plans and schedules work and develops methods for expediting work at peak periods.
Interprets, applies and gives out information on policies and procedures which affect the permanent status of a student or an employee.
May train and supervise student assistants or other workers or may help them to follow policies and procedures.
May enter or retrieve data from computer.
At the request of a supervisor, performs a variety of unscheduled duties normally and traditionally performed by a Senior Clerk.
MINIMUM QUALIFICATIONS
Education and Experience: Any combination equivalent to graduation from high school and three years of increasingly responsible general clerical work involving work with the public or students.
Knowledge and Abilities: Knowledge of office practices, supplies and equipment; knowledge of English grammar, spelling and usage. Ability to plan and organize a variety of work with varying deadlines; learn, interpret and apply laws, rules, policies and procedures; revise or develop complex and involved clerical work involving independent judgment, speed and accuracy; keep information and materials confidential; type at required level; work with data entry terminals; use a word processor proficiently; work in a multicultural environment; establish and maintain effective working relationships with other.
Skills: Computer Keyboard Skills 50 net words per minute. Develop spreadsheets using Microsoft Excel.
PHYSICAL ABILITIES
Seeing to inspect written documents, communicate with District staff, sitting for extended periods of time, bending, kneeling and reaching to retrieve and file records, and dexterity of hands and fingers to operate a keyboard and other office equipment.
PROBATIONARY PERIOD: One year.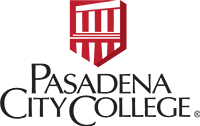 Pasadena City College
1570 East Colorado Boulevard, Pasadena, CA 91106
(626) 585-7361 direct ⋅ (626) 525-7924 fax