DEFINITION
Under general supervision of the Director, Public Relations, gather, write, and edit news for college events, particularly athletic activities; perform related work as required.
EXAMPLES OF DUTIES
Write weekly publicity releases on various college activities, particularly men's and women's athletic events for dissemination to the mass media.
Develop media guides for the different athletic teams.
Prepare articles and layouts for magazines, brochures and other athletic department publications to distribute to newspapers, two‑year and four‑year colleges, and district high schools.
Attend athletic events as designated by the athletic director and public relations director; may take photographs for various publications.
Assist in arranging press conferences for college athletic department.
Assist in publicizing college athletics using special events and other methods.
At the request of the supervisor, perform a variety of unscheduled duties normally and traditionally performed by a Public Information Assistant.
MINIMUM QUALIFICATIONS
Education and Experience: Any combination equivalent to completion of two years of college, including course work in English and communication; one year of experience in preparing athletic information.
Knowledge and Abilities: Knowledge of the methods and practices of presenting information through press, radio and other media. Ability to write clearly, imaginatively and persuasively; ability to assist in the composition of brochures and similar materials; ability to take photographs; ability to perform general editorial work; ability to work in a multiethnic environment.
PHYSICAL ABILITIES
Seeing to inspect written documents, communicate with District staff, sitting for extended periods of time, bending, kneeling and reaching to retrieve and file records, and dexterity of hands and fingers to operate a keyboard and other office equipment.
Probationary Period: One year.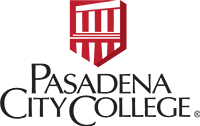 Pasadena City College
1570 East Colorado Boulevard, Pasadena, CA 91106
(626) 585-7361 direct ⋅ (626) 525-7924 fax