DEFINITION
Under the direction, to take responsibility for all work in the pre-press area, maintain the equipment, and do related work as required.
EXAMPLES OF DUTIES
Pastes up computer-produced type along with artwork, border tape and other elements for generating camera-ready copy in compliance with institutional standards.
Performs electronic page assembly using desktop publishing equipment as required.
Operates and maintains all process cameras and stat camera, producing line and halftone negatives.
Operates and maintains automatic film processor and platemaking area.
Prepares negatives, positives and masks for the film assembly process as required for all large and small offset presses.
Performs film contacting, proofing and composing procedures as required.
Maintains inventory of all materials and supplies used in the pre-press area. Maintain an organized file system of all paste-ups and flats. Keep work stations neat and clean.
Work with staff, faculty and student assistants assigned to Printing Services production work.
At the request of a supervisor, performs a variety of unscheduled duties normally and traditionally performed by a Printing Production Pre-press Lithographer.
MINIMUM QUALIFICATIONS
Education and Experience: Any combination equivalent to graduation from high school and two years of printing education (community college, trade school or completion of a recognized apprenticeship program for printers). Five years of trade experience in the pre-press area.
Knowledge And Abilities: Photo-composition/desktop publishing; copy preparation; type selection, printers' measurement, layout, ruling, color cutting, imposition; lithographic cameras and film processing procedure; film assembly: black and white and process color, all required contacting that goes with stripping, i.e., dupes, positives, spreads, chokes; proofing and platemaking. Ability to work with staff, faculty and students; ability to work in a multiethnic environment.
PHYSICAL ABILITIES
Seeing to inspect written documents, communicate with District staff, sitting for extended periods of time, bending, kneeling and reaching to retrieve and file records, and dexterity of hands and fingers to operate a keyboard and other office equipment.
PROBATIONARY PERIOD: One year.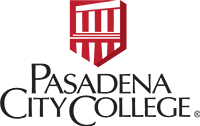 Pasadena City College
1570 East Colorado Boulevard, Pasadena, CA 91106
(626) 585-7361 direct ⋅ (626) 525-7924 fax