DEFINITION
Under direction, to perform a variety of financial record-keeping duties of average difficulty; and to do related work as required.
CLASS CHARACTERISTICS
This class differs from the classification above and below in complexity of tasks, proportion of time spent working without direct supervisor and amount of discretionary judgment required to select proper procedures.
EXAMPLES OF DUTIES
Performs financial record‑keeping operations of average difficulty related to one of the District's Bookstore or Auxiliary such as accounts payable, accounts receivable, warehouse inventory, payroll, loan collections, or budgets.
Reviews, verifies, and examines material in connection with the specific activity assigned; may audit invoices by checking or verifying extensions or comparing with purchase orders; may prepare correspondence to vendors concerning payments; may prepare checks for Auxiliary accounts; may make collection calls; may maintain a perpetual inventory for the Bookstore; may compile data to prepare an Auxiliary payroll; may collect student loans or prepare student loan and grant disbursements; may reconcile bank accounts; may prepare bank deposits or deposit reports; may prepare journal entries; may process budget transfers; may process budget augmentations; may assist in the budget development process; may assist in the processing of requisition requests and reimbursements; may assist in the review of purchase requisitions for appropriate account numbers; may assist in maintaining the Chart of Accounts; may assist in preparing special financial reports or analysis.
Updates records, recapitulate data, and prepares regular and special reports.
Answers questions, interprets and explains procedures, and resolves problems which require technical knowledge of the activity assigned.
May post and balance a general and subsidiary ledger for assigned activity, take a trial balance, and prepare or type a report.
Performs data entry and other functions on a computer terminal.
Performs duties of cashier: making change, balancing tills, preparing bank deposits.
At the request of a supervisor, performs a variety of unscheduled duties normally and traditionally performed by an Intermediate Account Clerk I.
MINIMUM QUALIFICATIONS
Education and Experience: Any combination equivalent to graduation from high school and two years of responsible accounting clerical experience.
Knowledge and Abilities: Knowledge of methods, terminology and equipment used in financial record keeping; ability to understand and follow oral and written directions; ability to troubleshoot and resolve fiscal record‑keeping problems; ability to index and alphabetize accurately; ability to make arithmetic computations and compare names and numbers rapidly and accurately; ability to use a computer terminal rapidly and accurately in a variety of applications; ability to utilize Microsoft word and excel; ability to work cooperatively with others; ability to handle and accurately count a large volume of currency and checks; ability to work in a multiethnic environment.
Skills: Passing score on written test.
Hours: Usually 8:00 a.m. to 4:30 p.m., but work schedules are subject to change. Position requires willingness to work overtime or evenings--approximately 20 weeks of evening work per year.
PROBATIONARY PERIOD: One year.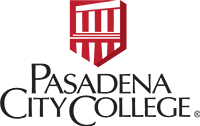 Pasadena City College
1570 East Colorado Boulevard, Pasadena, CA 91106
(626) 585-7361 direct ⋅ (626) 525-7924 fax