DEFINITION
Under the supervision of the Director of Purchasing, assists with a variety of fixed asset inventory management functions, buying activities, including bidding, acquisition, accountability, control and maintenance of data records of equipment, materials and supplies for the District.
EXAMPLES OF DUTIES
Oversees the inventory of fixed assets and property disposal using existing policies and procedures.
Tracks equipment orders in the Purchasing Module with a value of $500 or more.
Meets with auditors yearly on reporting book ending values and inventory schedule updates.
Conducts on-site inventories of all District owned and leased equipment. Perform special fixed asset audits as requested by a supervisor.
Affix properly control tags on new equipment for tracking purposes in the fixed assets database, and to change tags for any revisions in numerical series.
Inputs all fixed asset information into a database, including description, model number, serial number, location and acquisition cost.
Stays abreast of software changes and recognize software problems for fixed asset inventory.
Reviews and establish as necessary specific coding and nomenclature for equipment groupings.
Resolves equipment funding source problems.
Plans and coordinates moves of surplus furniture relocations.
Pursues equipment losses with Campus Police and resolve such problems.
Performs complex, responsible, and technical work relating to the control and inventory of all District owned and leased property.
Performs difficult clerical and electronic data processing procedures in developing, maintaining software and reconciling property control records.
Downloads scanner data and update records to coincide with physical inventory schedules.
Conducts salvage sales of used and obsolete equipment.
Prepares a variety of reports pertaining to inventory control.
At the request of a supervisor, performs a variety of unscheduled duties normally and traditionally performed by an Assistant Buyer/Fixed Asset.
MINIMUM QUALIFICATIONS
Education and Experience: Any combination equivalent to graduation from high school and two years of experience in a purchasing environment including working with specifications and bidding.
Knowledge and Abilities: Knowledge of purchasing principles and practices, including contract and specifications development; accounting and financial control practices, inventory procedures and record keeping; purchasing terminology; legal requirements for public purchasing. Ability to use the computer and willingness to learn new software systems including the Purchasing software system presently in use and function effectively in a computerized environment; communicate effectively; work in a multiethnic environment; organize and file. Willingness to develop a knowledge of legal codes and District procedures and apply it to daily activities.
DESIRABLE QUALIFICATIONS
An Associates degree or equivalent, California school district experience, and familiarity with computer systems and different software.
PHYSICAL ABILITIES:
Seeing to inspect written documents, communicate with District staff, sitting for extended periods of time, bending, kneeling and reaching to retrieve and file records, and dexterity of hands and fingers to operate a keyboard and other office equipment.
PROBATIONARY PERIOD: One year.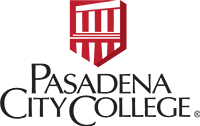 Pasadena City College
1570 East Colorado Boulevard, Pasadena, CA 91106
(626) 585-7361 direct ⋅ (626) 525-7924 fax