DEFINITION
Under general supervision, to perform a variety of clerical duties of above-average difficulty or of a highly specialized nature, and to do related work as required.
EXAMPLES OF DUTIES
Performs clerical duties applying procedures and practices and keeps confidential records.
Adheres to federal and state laws in maintaining the confidentiality of student information and records.
Relays college policies and procedures to others using judgment in how the policies and procedures apply to individual situations.
Promotes a helpful and friendly atmosphere for students and staff.
Maintains files, pulls from files, and makes copies of student-related records.
Assists students in maintaining their records.
Assists faculty in submitting grades and in dealing with student records.
Assists students with admission processing by processing applications, informing students of admission requirements, and doing residence determination.
Enters information into computer terminal for admissions, records and registration purposes.
Answers Admissions and Records related questions abiding by federal law and school practices as to the release of student records.
Produces college transcripts, verifications and certifications.
Types correspondence regarding transcripts, verifications, certifications, and Admissions and Records.
Uses computer terminal to look-up, enter, update, and correct student-related information.
Answers telephone requests form Admissions, Records, and transcript information.
Maintains and orders office supplies.
Refers students who may have special needs to appropriate services (psychologist, assessment, supervisor, counselor, etc.).
Gives instruction, and/or direction, makes work assignments, prioritizes work, and informs staff of new procedures.
Trains new staff, relief clerks and work-study students.
Promotes and maintains open communication between fellow staff and supervisor.
Coordinates on line admission application processes and procedures.
Coordinates the answering of student questions via the Pasadena City College website.
Reviews and assists with updating admissions and records information available on PCC's website.
At the request of a supervisor, performs a variety of unscheduled related duties.
MINIMUM QUALIFICATIONS
Education and Experience: Any combination equivalent to graduation from high school and three years of general clerical experience.
Knowledge and Abilities: Knowledge of modern office practices. Ability to learn to follow a variety of assignments of above-average difficulty; ability to type with accuracy and to produce letters and small reports; ability to communicate orally and in writing; ability to spell and use good English grammar; ability to work in a multiethnic environment.
DESIRABLE QUALIFICATIONS:
Computer data entry experience. Experience answering telephones. Experience working in a community college or university Admissions and Records office.
SKILLS: Ability to type 45 net words per minute.
PHYSICAL ABILITIES
Seeing to inspect written documents, communicate with District staff, sitting for extended periods of time, bending, kneeling and reaching to retrieve and file records, and dexterity of hands and fingers to operate a keyboard and other office equipment.
PROBATIONARY PERIOD: One year.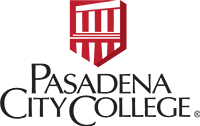 Pasadena City College
1570 East Colorado Boulevard, Pasadena, CA 91106
(626) 585-7361 direct ⋅ (626) 525-7924 fax