OCTOBER 2013
FLSA: NON-EXEMPT
SALARY: 37
CBA DESIGNATION: Represented
DEFINITION
Under general supervision, to perform a variety of clerical duties of above average difficulty which requires learning specific policies and practices, and to do related work as required.
ESSENTIAL DUTIES AND RESPONSIBILITILES (Illustrative Only)
Duties may include but are not limited to the following:
Performs clerical duties applying procedures and practices and keeps records.
Promotes a helpful and friendly atmosphere for students and staff.
Refiles documents after use by the Admissions and Records personnel, the Information Services personnel, counselors and Dean of Student Services.
Makes unofficial copies of student records for student petitions, graduation petitions, certificates of achievement, counselors, etc.
Pulls permanent records for current and former students.
Maintains file for returning students.
Corrects and updates files.
Assists students with admission processing.
Enters information into computer terminal.
Answers requests for transcripts abiding by Federal law and school practices as to the release of student records by pulling records, copying and mailing records.
Generates transcripts.
Types relevant information on transcripts.
Types correspondence regarding transcripts.
Files transcript cards.
Answers telephone requests for admissions, records and transcript information.
At the request of a supervisor, performs a variety of unscheduled duties normally and traditionally performed by an Admissions and Records Clerk II/Translator.
OTHER DUTIES
Perform other duties as assigned.
EDUCATION AND EXPERIENCE
Any combination equivalent to graduation from high school and two years of general clerical experience. Must be bilingual.
KNOWLEDGE OF:
Knowledge of modern office practices.
ABILITY TO:
Learn to follow a variety of assignments of above-average difficulty.
Type with accuracy and to produce letters and small reports.
Communicate orally and in writing.
Spell and use good English grammar.
Work in a multi-ethnic environment.
Other Requirements: Bilingual -- English/Spanish, English/Mandarin, and/or English/Armenian
Skills: Typing 40 wpm
Note: Hours will vary during peak periods. Some Saturday and evening work may be required.
PHYSICAL DEMANDS
Must possess mobility to work in a standard office setting and use standard office equipment, including a computer; vision to read printed materials and a computer screen; and hearing and speech to communicate in person, before groups, and over the telephone. This is primarily a sedentary office classification although standing and walking between work areas may be required. Finger dexterity is needed to access, enter, and retrieve data using a computer keyboard or calculator and to operate standard office equipment. Positions in this classification occasionally bend, stoop, kneel, reach, push, and pull drawers open and closed to retrieve and file information. Employees must possess the ability to lift, carry, push, and pull materials and objects weighing up to 25 pounds.
ENVIRONMENTAL ELEMENTS
Employees work in an office environment with moderate noise levels, controlled temperature conditions, and no direct exposure to hazardous physical substances. Employees may interact with upset staff and/or public and private representatives in interpreting and enforcing departmental policies and procedures.
PROBATIONARY PERIOD: One year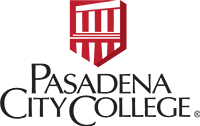 Pasadena City College
1570 East Colorado Boulevard, Pasadena, CA 91106
(626) 585-7361 direct ⋅ (626) 525-7924 fax