DEFINITION
Under general supervision, to keep up permanent records files; to perform a variety of clerical duties of average difficulty which requires learning and applying specific policies and practices; and to do related work as required.
EXAMPLES OF DUTIES
Performs clerical duties applying learned procedures and practices and keeps records. new procedures and guidelines are developed by supervisors and must be learned.
Refiles documents after their use by the Admissions and Records personnel, the Computer Liaison personnel, or Counselors.
Makes "unofficial" copies of student records for student petitions, graduation petitions, certificates of achievement, counselors' use in student counseling appointments, and for various departments which have need of information for scholarships, etc.
Pulls permanent records for current and former students.
Maintains file for returning students.
Corrects and updates files.
Helps at counter in admitting students, during peak times.
Enters information into computer terminal.
At the request of a supervisor, shall perform a variety of unscheduled duties normally and traditionally performed by an Admissions and Records Clerk I.
MINIMUM QUALIFICATIONS
Education and Experience: Any combination equivalent to graduation from high school and one year of clerical experience.
Knowledge and Abilities: Knowledge of office practices and procedures; knowledge of good English grammar, usage and spelling; ability to learn specific practices, procedures and office routines; ability to communicate orally with the public in giving and obtaining information; ability to establish and maintain effective working relationships.
PHYSICAL ABILITIES
Seeing to inspect written documents, communicate with District staff, sitting for extended periods of time, bending, kneeling and reaching to retrieve and file records, and dexterity of hands and fingers to operate a keyboard and other office equipment.
Skills: 35 net words per minute.
Probationary Period: One year.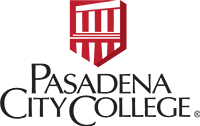 Pasadena City College
1570 East Colorado Boulevard, Pasadena, CA 91106
(626) 585-7361 direct ⋅ (626) 525-7924 fax