DEFINITION
Under general supervision, to perform a variety of accounting clerical work of average difficulty involved in the maintenance of the District's financial and statistical records; to do machine posting; and to do related work as required.
EXAMPLES OF DUTIES
Performs data entry and other functions on a computer terminal.
Performs duties of cashier. Collects money, balances tills, writes receipts, and maintains records necessary to conduct various types of collection activities.
Performs financial record keeping of a general nature related to a variety of accounting activities. Gathers, assembles, tabulates, checks, and files financial data.
Reviews, verifies, and examines material in accordance with established procedures.
Answers telephone; works at counter. Explains policies and procedures related to assigned duty. May work long hours in a standing position.
May assist hourly personnel by explaining tasks, policies, and procedures. May review their work to ensure compliance with procedures and guidelines.
At the request of a supervisor, performs a variety of unscheduled duties normally and traditionally performed by an Account Clerk.
MINIMUM QUALIFICATIONS
Education and Experience: Any combination equivalent to graduation from high school and one year of responsible experience in keeping financial records.
Knowledge and Abilities: Knowledge of the methods, practices, and terminology used in bookkeeping and in financial record keeping. Ability to understand and follow oral and written directions; index and alphabetize accurately; make arithmetic computations and compare names and numbers accurately; operate a typewriter efficiently by touch or be willing to acquire the skill; operate accounting office equipment including a computer terminal, a 10-key calculator by touch, and coin and currency counting machines or be willing to acquire the skills; work in a multi-ethnic environment. Must be able to lift at least 20 pounds and to stand for long periods of time.
Other Requirements: Be willing to work overtime or evenings as required--work schedules are subject to change. Overtime will be required during initial weeks of each semester.
PHYSICAL ABILITIES
Seeing to inspect written documents, communicate with District staff, sitting for extended periods of time, bending, kneeling and reaching to retrieve and file records, and dexterity of hands and fingers to operate a keyboard and other office equipment.
PROBATIONARY PERIOD: One year.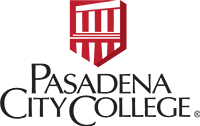 Pasadena City College
1570 East Colorado Boulevard, Pasadena, CA 91106
(626) 585-7361 direct ⋅ (626) 525-7924 fax