Mentor Profiles
Richard Abdelkerim
Mathematics Professor
Richard Abdelkerim
I have been teaching mathematics at Pasadena City College since 2011. I am always seeking ways to improve my pedagogy, and I have learned over the years that the key is to keep the focus on what is best for students and on what you can do well as an instructor. One framework that has helped me achieve this is Reading Apprenticeship. I learned about the four dimensions connected by metacognitive conversation when I first began at PCC, and over time I began to adopt into my practice what I learned at seminars, workshops, and conferences. I then began facilitating professional learning experiences in Reading Apprenticeship across the state.
What I bring to the classroom are ways to engage students throughout a class meeting, keeping my methods varied while still developing a routine. I design sense-making activities that pay for themselves in time, which, in a content-heavy subject like mathematics, is difficult but very important to do. Out of the classroom, in addition to the professional learning facilitation I mention above, I have also been an integral part of some large-scale curriculum design projects at PCC, including Quantitative Literacy, Intermediate Algebra, and the upcoming move toward AB 705 implementation.
Amy Cheung
Counselor
Amy Chung
I have worked as a PCC counselor for eighteen years. Over the years, I have led as well as being a part of many projects: creating Power Points for new student groups; leading workshops for probation students; creating handouts and forms used in the office; creating handbooks and training manuals; being part of the video series to teach F1 students how to register in their country; creating contents used for the international student website; involving in training counselors, presenting on Professional Development Day, working with computer programmer in creating an education planning program. I have also been a part of the Degree Works team as one of the super users. In recent years, I serve as a support counselor and lead trainer to assist counselors by providing on-going professional learning opportunities for all counselors. We have over 25 full-time counselors and over 50 adjunct counselors.
I also serve as the lead counselor for the F1 International students. I work with a team of adjunct international counselors and international coaches. I am also the lead counselor for the nursing students, and students interested in the allied health programs: Anesthesia Tech, Radiologic Tech, Medical Assisting, Dental Hygiene, Dental Assisting, etc… I am also the counselor for all the students interested in health related professions such as pharmacy, dentistry, physical therapy, etc.
I have lived in three countries and two states, speak four languages, travelled to seven other countries and ten states. These experiences have allowed me to be an effective counselor for the international students I serve.
On my first day as a full-time counselor eighteen years ago, I knew I would retire as a counselor in this very same department, from this very same institution. I have no desire to move up as an administrator. I love doing exactly what I am doing now: seeing students and working on different projects to keep my job interesting. I have mentored many counselors and coaches over the years but I have never mentored a teaching faculty. So this will be a new experience for me. I hope not only to develop friendship but opportunities to exchange knowledge and eventually collaborate and work on projects together.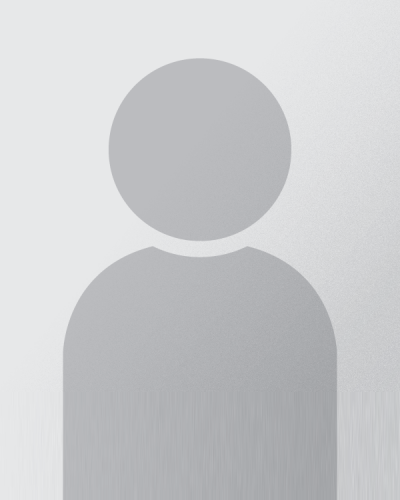 Linda Hintzman
Math Faculty
Linda Hintzman
I started at PCC in the Fall of 1999. The bulk of my teaching has been focused in the areas of basic skills, non-STEM, and teacher preparation mathematics. My true love is teaching, but I understand that there is a lot of work that must be done outside of the classroom to keep PCC the amazing place that it is. For many years I have been very active in curriculum development. I have helped create four new math courses. For three of these new courses we also wrote our own textbooks. I have served on the Curriculum and Instruction Committee (C&I). I am currently the Basic Skills Initiative (BSI) coordinator for the campus. In this role I work with math, English, ESL, student support services, and non-Credit to increase student success. I am also co-coordinator for the Basic Skills Transformation (BSSoT) grant that PCC received to redesign our basic skills math sequence. Both of these roles have me heavily involved in the implementation of AB 705. I also serve on the Academic Senate as a representative of my Division.
When I'm not working I love to travel, knit, garden, and walk.
Rob Lee
Associate Professor, Writing Center Coordinator
Rob Lee
After graduating from UCLA with a BA in English Literature, I started my teaching career in China, teaching English at the Sichuan College of Education. Later, abandoning all my Bruin sensibilities, I accepted a TA position at USC (the tuition waiver and $750 monthly salary convinced me to become a Trojan). Degree in hand, I became the first ESL teacher at South Pasadena High School back in 1986. I have been a full-time faculty member at PCC since 1992. I've taught most of the ESL class sequence and also taught English 1A several times. I have been the Writing Center Coordinator since 2006 and have taught all the Writing Center classes (English 900, 901, and 902).
Teaching highlights
One of my highpoints was teaching thematic courses that involved field trips to the Central Valley. My first thematic course focused on the Japanese Americans experience during and after World War 2. I took classes camping near the Manzanar Internment camp, where we conducted GPS site research. We also invited local Japanese Americans to speak about their experiences during that time. I also taught a class that studied California Food production. We learned about California agriculture and visited a central valley farm.
My Philosophy
The least effective method of instruction (and most boring) is lecture. I try to avoid lecture as much as possible. Students know a lot—but we have to give them the opportunity to use what they know and to learn new concepts.
Technology in Education
As the son of a JPL Engineer, I have always had a fascination with technology and how it can assist in teaching and learning. In 1996 I received a state Fund for Instructional Improvement (FII) grant to train a cadre of teachers to use SMART Boards in their classrooms.
Later, we used another grant to bring Turnitin.com to our campus.
I have served on the Faculty Technology committee (chair) and the District Technology Committee. I also spent a year as the "Instructional Technology Project Coordinator" when I worked with instructors, computing services and vendors to ensure that instructional technology projects were completed and that the instructors were able to augment/modify their teaching methods with their new hardware and /or software.
Committees and offices
I have been a member of the Committee Support Committee (aka the Committee on Committees). Currently, I currently serve as an academic Senator for the English Division and am part of the Multiple Measures Committee. I am also a member of acceleration committee for the English Division (implementing AB705).
I have been an active member of the Southern California Writing Centers Association (past vice-president and president) and am currently serving as the two-year college representative.
Social Activities Group
One of my most fun and rewarding contributions to the PCC community is being an active member of the Social Activities Group. One of our biggest events of the year is our rowdy grandstand for the Rose Parade. We also have sponsored many activities for faculty, staff and administrators. I believe that we ought to have joy and occasional silliness in our lives, so we endeavor to provide opportunities for us to get together "Just because."
Melissa Michelson
Associate Professor, English as a Second Language
Melissa Michelson
I've been a full time instructor at PCC since 2008. Prior to that, I taught as an adjunct professor for countless years, doing the freeway flyer thing at various colleges within LA county. When I started at PCC, I had to learn the ropes myself, but now that there's a mentor program, I'd like to give back. I am active in both the senate and the faculty union, have participated in hiring committees and other shared governance committees on campus, as well as within my own department, and was the chair of PCC's ESL Center for a while. I've given faculty-to-faculty seminars on non-native students in content classes, and that's an area that I'd be happy to share my thoughts on. With more and more non-native English speaking students taking classes at PCC, I think it's important for professors know where they are coming from and to be clear on what your expectations are. I conduct my ESL classes in an interactive way, because if you've learned a foreign language, you know to 'Use it or lose it'. I'm interested incorporating service learning into PCC's curricula. On my free time, I play soccer, dance tango and travel. I got my Bachelors in Art History and my Masters in Teaching English to Speakers of Other Languages.

Elizabeth Nagy-Shadman
Professor, Geoscience
Elizabeth Nagy-Shadman
I have been a faculty member in the Geoscience Department at PCC since 2007. I received a PhD in Geology from Caltech ten years prior to that, followed by two postdoctoral positions, two years teaching high school earth science, and four years as an assistant professor at CSU-Northridge. Although my pedigree was very research oriented, I am now committed to teaching, mentoring, and involving myself in a different kind of research: geoscience education research. I collaborate on a national level with others who are similarly interested in how to help students, particularly the diverse populations found at two-year colleges such as PCC, learn effectively and succeed academically.
I am always trying and assessing new classroom strategies and pedagogical approaches. Examples of recent student experiences include directly (and safely) examining sunspots with solar telescopes, designing and building remotely operated vehicles (in 2-3 hours) that students test in the PCC swimming pool, camping and exploring California's coasts or mountains, career investigations, hazard investigations of students' own neighborhoods, and many more. Outside of work my time is spent primarily with my family, and I enjoy travelling, gardening, cooking, reading, hiking, and playing cards.
Dr. Kirsten Ogden
Associate Professor of English
Dr. Kirsten Ogden
I have been a faculty member in the English Division at PCC for 10 years. After serving as Director of Writing Programs at the University of La Verne for 6 years, I wanted to return to the Community College classroom to work with first generation college students like myself in order to address issues of equity and access. I have taught every level of English Composition and Creative Writing offering at PCC, various literature courses, and have worked in the Writing Center. I am currently the Faculty Advisor for PCCINSCAPE, the literary magazine of PCC. I teach face2face, Hybrid, and Online Delivery courses and was certified as an online curriculum developer, piloting several Distance Education courses in the English Division and serving as co-chair of the English Division Distance Education committee and the campus-wide distance education committee. As an early member of the Pathways team, I helped with the development of curriculum, teaching practices, and faculty professional learning for College 1, and also worked with a team to develop the innovative STACC: Stretch Accelerated Composition program, serving as the primary Professional Development Coordinator for STACC Faculty and organizing with my peers a state-wide professional learning conference on accelerated teaching held at PCC that featured speakers and presenters from California and beyond. After receiving WASC Assessment Certification in the Assessment Leadership Academy, I served as a campus-wide assessment coach and facilitated the year-long Faculty Assessment Training workshops which included helping faculty develop ePortfolio instruction for their classrooms. I have also been a leader in using contemplative teaching practices and non-violent communication strategies in classroom instruction, delivering workshops in Contemplative Teaching and Teaching and Social Justice with my colleagues Kathy Kottaras and Elsie Rivas Gomez. As a Teach for America Alumnus, I've served during the summers as a Curriculum Specialist and a Corps Member Advisor to new TFA Corps Members in Los Angeles, Texas, and Oklahoma, and have helped mentor first time LAUSD High School teachers. I am a passionate advocate for our college students and our faculty members, and try to contribute to the college and my division in meaningful ways that support student success and equity and faculty-driven professional learning opportunities.
I embrace life-long learning and attend numerous professional development workshops including Reading Apprenticeship training, Growth Mindset training, Distance Learning training, and regular workshops sponsored by the California Assessment Project and 3CSN. As a scholar and a writer myself, I regularly publish essays, poems, and reviews in literary journals, and I present scholarship at various conferences that most recently include CADE: Conference on Acceleration in Developmental Education, and NADE: National Association of Developmental Education.
I grew up in Honolulu, Hawai'i and the Bay Area, spending summers in Louisiana with my family. Outside of work I enjoy Bikram Yoga, attending plays, volunteering with theater organizations like East West Players, and attending open mic nights where I occasionally read my own poems.
Cristina Salazar-Romo
Associate Professor, English as a Second Language
Cristina Salazar-Romo
I have been an English as a Second Language faculty member in the Languages Division since 2005. In 2009, I completed my Doctorate in Education (EdD) in Higher Education/Community College Leadership from USC. My research is focused on the syllabus as artifact and its use as a tool to create community and equity-minded classrooms.
Since 2016, I have been a New Faculty Coordinator and helped develop professional development with the goal of engaging critical consciousness, equity-mindedness, and culturally sustaining pedagogy to our full-time faculty to better serve our diverse students. In addition to teaching ESL, I also teach College 1 and help to design and facilitate the Professional Learning Institute associated with the course. I am currently acting as an advisor and faculty liaison for implementation of the Early Alert system, which allows faculty to connect students to campus resources. From 2015-17, I served as the Languages Division SLO Lead.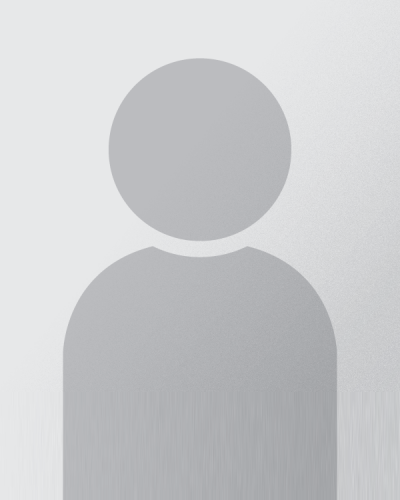 Ivette Rosas
Counselor
Ivette Rosas
I have been a counselor for close to 20 years. I enjoy working with our diverse community college student population. Many of whom are straight out of high school and are in critical points in their young adult lives embarking upon making key life decisions including choosing majors, careers and deciding on potential transfer institutions. As a community college counselor I have the opportunity to assist students in their educational journey and in helping them attain their goals. I am also fortunate in that I am given the opportunity to teach. I've taught all the student success courses within our department. I particularly enjoy teaching Personal Growth & Self-Development. I strive to build community within my classroom and to provide a safe learning environment for my students. I enjoy the ability to work one-on-one with students and also love the dynamics of the classroom setting. In essence, I have the best of both worlds!
For 12 years I co-coordinated the Puente Project which is a state-wide program designed to help students bridge their transfer process from the CCC to the 4 year institution. My passion is working with First Generation college students and equipping them with the tools to succeed. During that time, I also helped to charter and Advise the Puente Club whose main goal is to support students in understanding how to navigate the college system and explore university options via campus visits state-wide. The club also fundraises for student scholarships. For the past 4 years, I have served as one of the Lead Instructors in our department charged with providing on-going Professional Development trainings for new counseling faculty and redesigning course curriculum. Additionally, I am the liaison to the Community Education Center which is the non credit side of PCC. I counsel and help support students knowledge of the credit programs we offer.
Outside of PCC I enjoy spending time with my family, going to the movies and hiking. I am also very involved with our Girl Scout troop.
Lindsey Ruiz
Instructor, Languages and ESL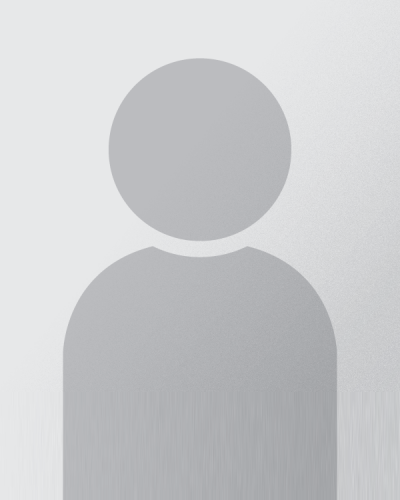 Albert Shin
Philosophy Instructor
Albert Shin
I began my tenure-track position as a Philosophy instructor at PCC in the Fall of 2017 after a three year teaching fellowship at Villanova University. Prior to my time at Villanova, I was completing my Ph.D at UCSB while teaching and assisting on a range of philosophy courses. My passion is for evidence-based teaching and learning, an interest I first developed at UCSB in attaining the Certificate in College and University Teaching, and honed during my time at Villanova through Villanova's faculty development programs and conferences like Lilly Conferences on College and University Teaching and Learning.
I have attempted, and failed, numerous times in incorporating a range of teaching and learning techniques into the classroom, both face-to-face and online. In line with my interest in evidence-based teaching, I am currently serving as the philosophy department's SLO coordinator and am proficient in eLumen. Ultimately, though, my life-goal is to connect with each students and to find ways to help them come out of the classroom a better version of themselves. For these ends, I try to create a respectful, inclusive classroom in which people of differing views can get together and connect with the course content and each other in a more meaningful way. To better model that kind of community, I continually challenge my own assumptions and biases, for instance, by facilitating intergroup dialogue at Villanova (specifically centered on race and gender) and by attending Villanova's and PCC's Safe Zone training.
In my free time, I enjoy spending time with my family, and if there is any time left, cooking.
Daisuke Yamaguchi
Faculty, Product Design
Daisuke Yamaguchi
As a product of PCC's Product Design program and moving into ArtCenter College of Design's Product Design program, I have been fortunate to benefit from the program that I now head as a second year tenure track faculty. I teach the introductory Product Design and Rendering classes. I have been teaching Product Design as an adjunct since 2010 at both PCC and ArtCenter. My post degree experience working in the field as a Product Designer, a Packaging Designer, a Product Engineer and a User Experience Designer has aided my understanding of the many facets of the program I now lead.
My understanding of the student perspective as an alumni of both PCC and ArtCenter has allowed me to knowledgeably guide students towards four year colleges as well as advise them on the variety of career options possible within the major. I currently represent VAMS in the Institutional Effectiveness Committee (IEC), advise my fellow faculty in the use of Canvas, and mentor the Art Club and Advanced Idea Mechanics Club.
In my free time I enjoy mountain biking, hiking, traveling, photography, sketching, and cooking.