Student Portal: Entrepreneurs
Mentorships
If you're ready to be your own boss, we offer mentorships to help you bring your dream project to market. Learn the key skills necessary to build a powerful business acumen and leverage that knowledge in the real world. Discover how to apply this knowledge to your existing business or any future startup you may launch throughout your journey as an entrepreneur.
Venture Launch
See the difference between idea and action
Venture Launch is an 8 week program of customer discovery for early stage startups. Teams will build a Business Model Canvas, and interview 10-15 customers per week to validate their assumptions about Value Propositions, Customer Segments, Channels, Customer Acquisition and Revenue Model. During class, you will give a 10 minute presentation on your findings, and the teaching team and your peers, will provide feedback and guidance. Each week will be a new adventure outside the classroom as you test each part of your business model and then share the hard earned knowledge with the rest of the class.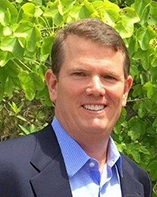 Donald Loewel
Interim Director, Small Business Development Center
With over 20 years of sales, marketing and management experience in the Medical Device industry, Don serves as a consultant and adviser to multiple startup companies in southern California. With his strong commercial strategy and business development skills, he has worked with small and mid-market companies to build long-term, sustainable growth.