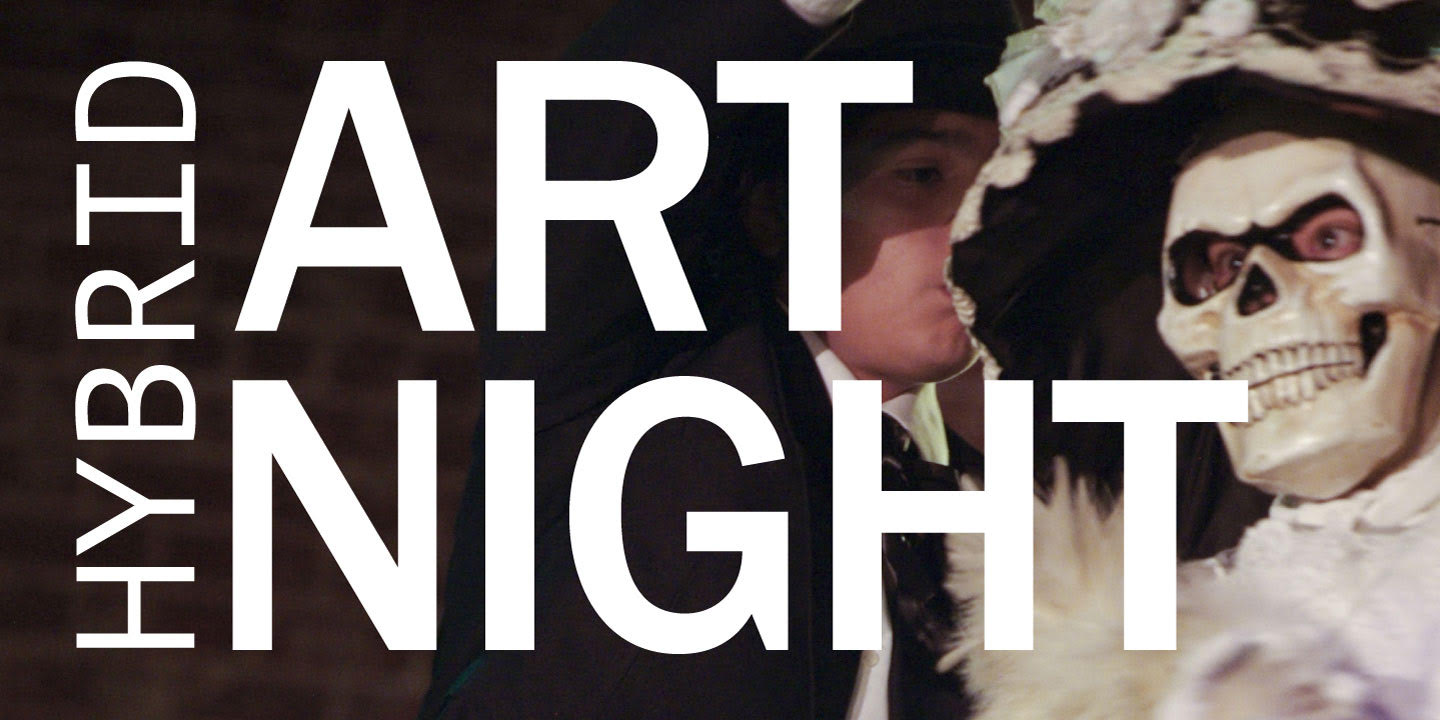 ArtNight Pasadena Presents
in partnership with The Galleries at Pasadena City College
Natalie Bookchin's
The Act of Changing Something's Position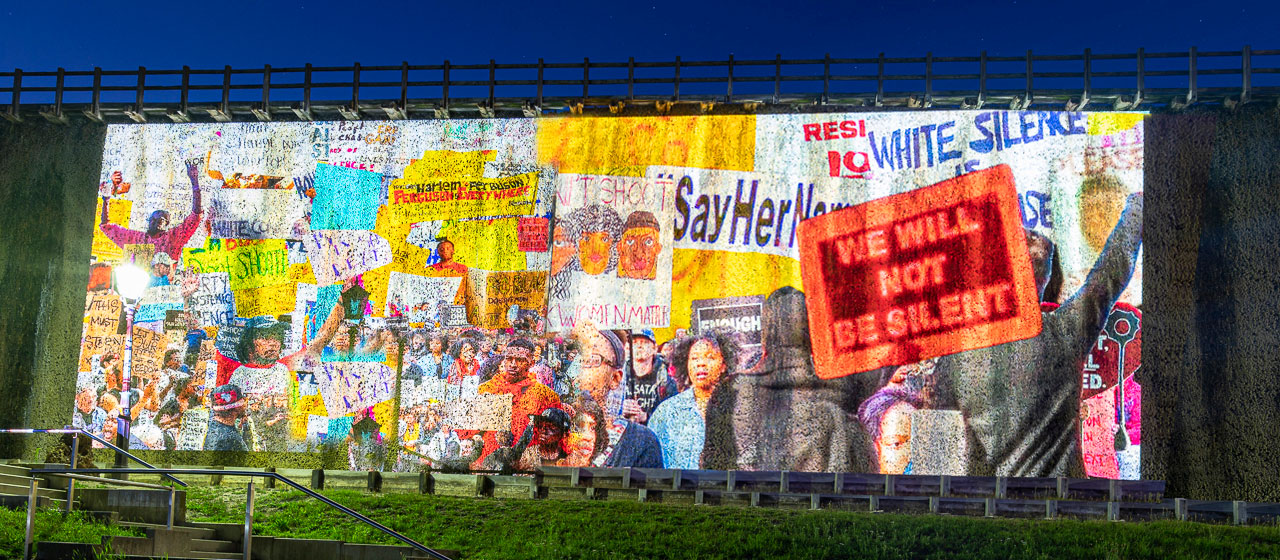 Installation documentation at the Lichtsicht Triennial in Bad Rothenfelde, Germany.
The one-night installation will be projected on a 34 foot inflatable billboard located on the PCC front lawn and will be on exhibition October 8, 2021 from sundown-10pm. Parking is accessible in Lot 7, accessible off of Bonnie Ave.
the act of changing something's position is a video installation that reanimates an archive of hundreds of videos of uprisings shared and circulated on the internet. The slow-moving, looped projection depicts movement in one place as a performance of staying put, "standing ground", and occupying space, even when in our current reality, the state demands dispersal and disappearance. Protesters perform and re-perform, enact and re-enact, black-led resilience and resistance in the face of systemic violence against Black Americans. Originally made for the 2020 Lichsicht Triennial, in Bad Rothenfelde, Germany, this is the first American exhibition of the work.
Natalie Bookchin is an interdisciplinary artist working with moving image, sound, and media archives. Bookchin's work is concerned with our fundamental interconnectedness, the relationship between the self and larger social and political systems in which we are imbricated, and the changing shape of publicness, intimacy, and collectivity in contemporary life. This work is an continuation of Bookchin's strategy to create collective stories by editing together a found footage and first-person videos that address themes of race, poverty, protest, and identity. Bookchin was a digital Artist in Residence at PCC for the Spring semester of 2021
You can learn more about Natalie Bookchin and her work in her online exhibition for the Galleries at PCC.
Funding for this programming was provided by the Pasadena Art Alliance.
PCC assumes no responsibility for individuals on campus not at the direct invitation of a college office or personnel.