Support for Your English Language Classes!
---
Are you currently taking ESL classes? If so, visit the ESL Center to get extra support for your classes. The ESL Center offers extra help to students currently enrolled and past ESL students. We provide tutoring, supplemental materials and resources to help you succeed in ESL and improve your English language skills.
What can you do in the ESL Center?
Get tutoring for your ESL classes
Borrow reading books and textbooks
Attend conversation and pronunciation groups
Borrow a laptop to use in the center
Attend a skills workshop
Do your homework or self-study
Watch DVDs from our ESL Center Library
---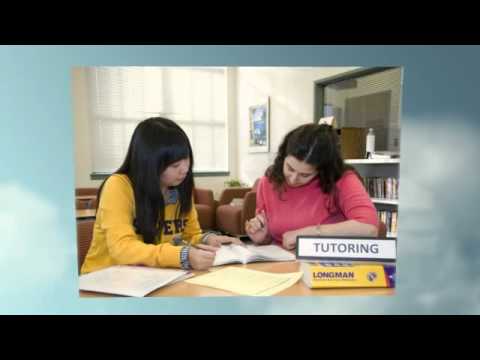 ---
ESL Center Portfolio
Your instructors may assign the ESL Center Portfolio as part of your grade for your class. The portfolio is an organized folder of the work that you have done in the ESL Center over the semester. Visit our canvas page for instructions and documents required for your portfolio.
Go to ESL Center Canvas