Why PCC
At PCC we will challenge but also support you. We will prepare you to take the important next step in your life. We promise that it will be a powerful and rewarding experience.
Join us on this journey of excellence. Come to Pasadena City College. Your success starts here!
---
Choose your DREAM &
ignite your FUTURE
PCC offers over 60 transfer majors - Business, Accounting, Psychology, Engineering, Computer Science and many more.
Our students transfer to top universities each semester, including UCLA, UC Berkeley, USC, Cal State LA, and Cal Poly Pomona.
*PCC has the second highest transfer rate to a four-year university in the California Community College system.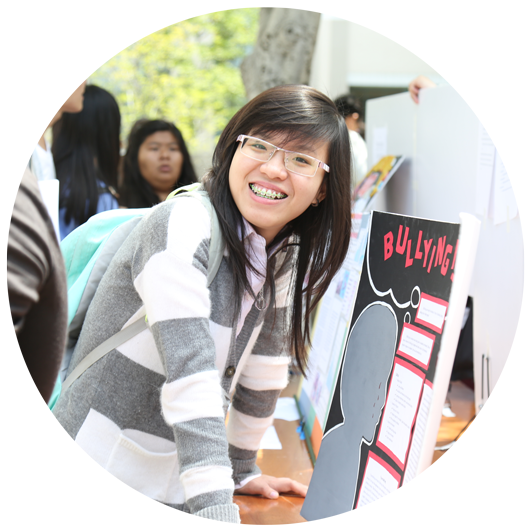 ---
Be SUPPORTED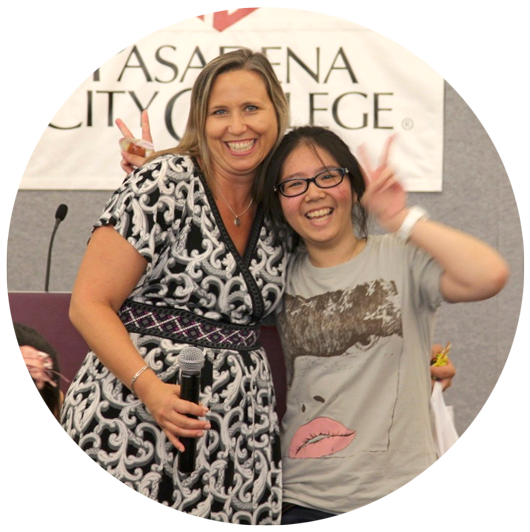 You will be part of PCC's award-winning First Year Pathways Program. During the iJam Orientation, you will prepare for your college classes, learn about life in Pasadena and Los Angeles, and have the opportunity to make new friends from around the world.
---
You will have access to your Student Success Team - counselors, coaches, and tutors. They are here to help you succeed!
You will receive priority registration in the fall and spring semesters of your first year.
And, of course, PCC's International Student Center staff members are always available to help you with visa, housing, and health issues.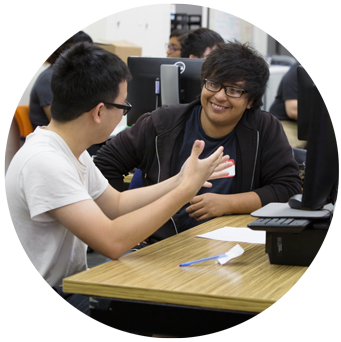 ---
Build RELATIONSHIPS
Each year, PCC enrolls over 1200 international students.
PCC has over 70 clubs and organizations as well as year-round events.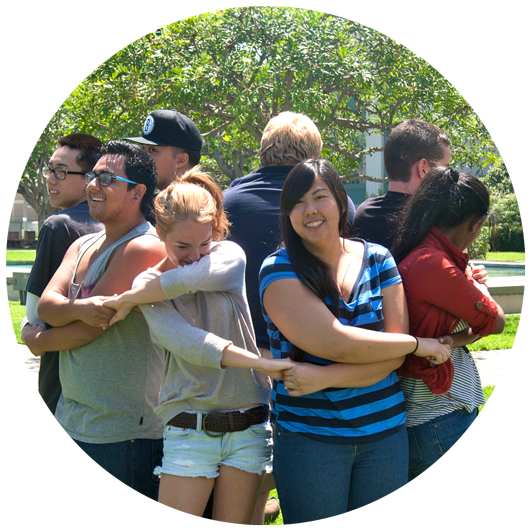 ---
I just love the vibe here. My classmates are so empowered about learning and passionate about communication. I made friends the first day! I highly recommend PCC to students all around the world!
Tenchi
China, Engineering
I know my expectations, and that is why I transferred to PCC. It will help me transfer to a university. I've learned a lot about American culture — the Pasadena community is really diverse and really safe.
Tuyet
Vietnam, Business Administration
Pasadena is a wonderful city! The weather is nice, and the people are helpful and friendly. I like trying food from different countries — you can find everything here!
---

Meet a NEW WORLD
Pasadena, California is home to world-class museums, libraries, shops and restaurants. You will be close to beaches, mountains, downtown Los Angeles, and the Los Angeles International Airport.
---
Affordability
PCC will lead you on a path to success at less than half the cost of a four-year university.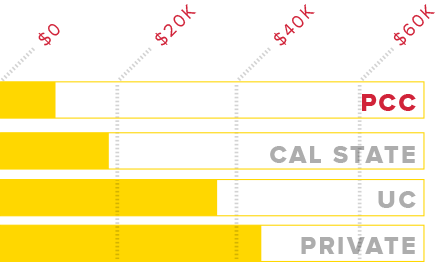 ---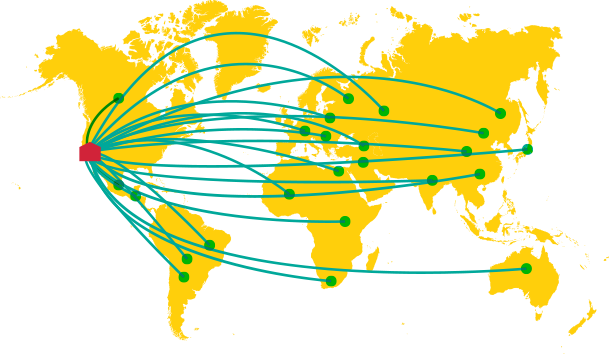 Diversity
Students come to PCC from all over the world.
---
Opportunity
Select from over 60 transfer majors to support you in reaching your dreams.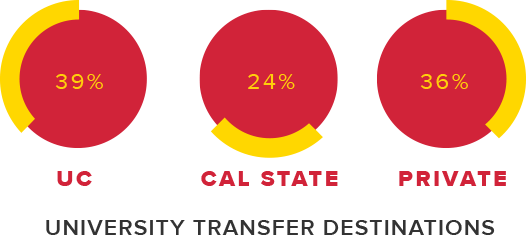 ---
Apply. Connect. Transfer.
Join students from 93 different countries. Study with more than 1,000 other international students. Transfer to a famous university such as UCLA, Berkeley, USC, New York University, or the School of the Art Institute of Chicago.