Cosmetology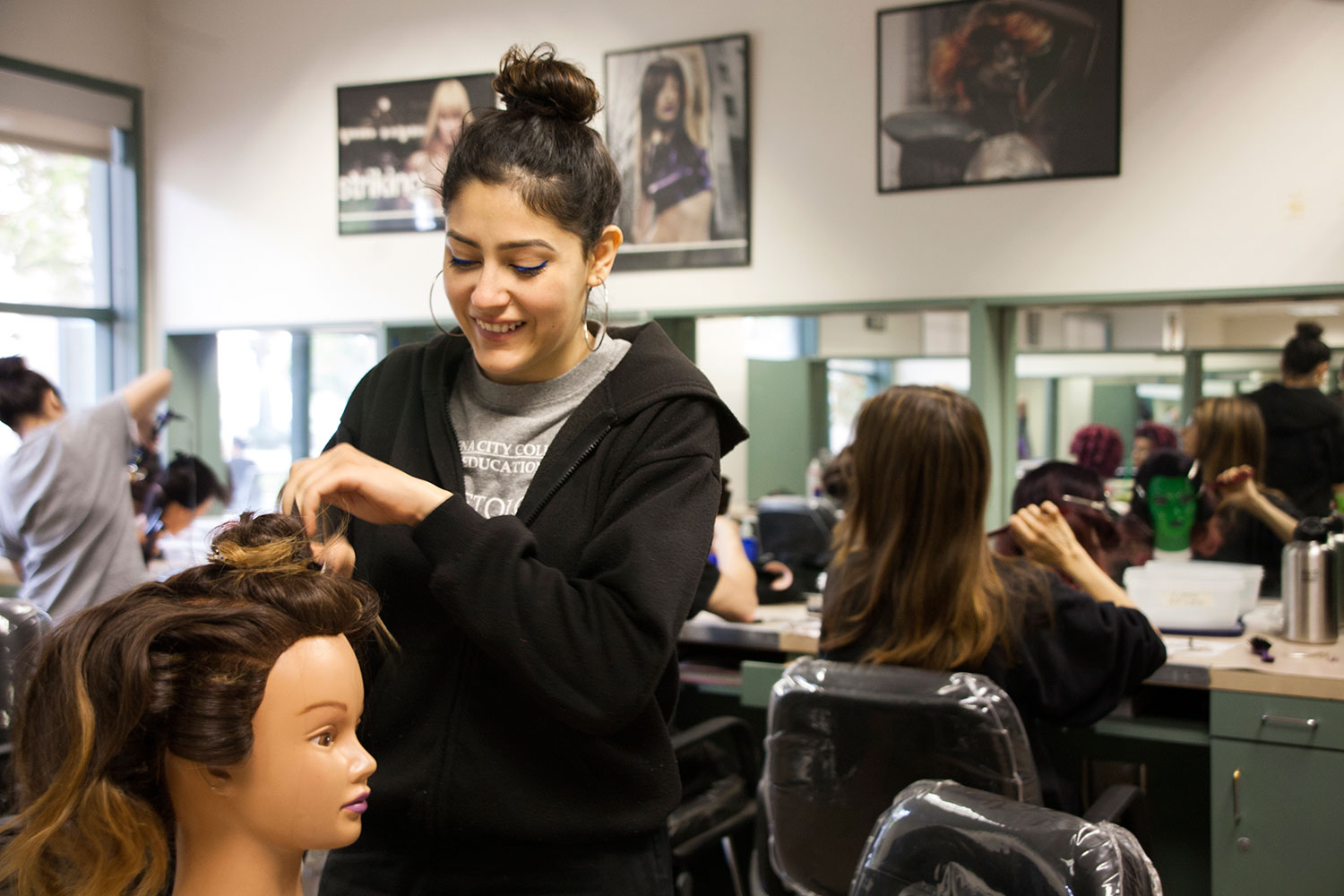 The Cosmetology Program is a 1,600 hour program leading to a Certificate of Achievement, while preparing you to take a State Board test to become a licensed cosmetologist. Courses are hands-on, giving you the practical training you need to succeed in the workforce.
The Cosmetology Certificate of Achievement will prepare you to seek employment as a cosmetologist at a beauty salon. If you are already a licensed cosmetologist, you can pursue our Instructional Techniques in Cosmetology certificate, which prepares you to become a cosmetology instructor.
---
Programs and Degrees
---
Certificates of Achievement
Our Certificates of Achievement give you the knowledge and training you need to enter a specialized career or enhance your skills for advancement in your job. Certificates (18+ units), combined with the completion of General Education coursework may also be applied to an Associate Degree to further increase your employability.
---
Associate in Science Degree
A Career Technical Education Degree prepares you with the unique skills needed to enter a specialized career field. You may also choose to continue your studies and earn a Bachelor degree in a related field.
When earning an AS degree in Cosmetology, you will choose one of the above Certificate of Achievements as your major. In addition to the Certificate Requirements, you will need to complete the general education requirements for an AS degree
---
Courses
---
Cosmetology courses can be taken individually or as part of a planned program leading to one of our degrees or certificates. Use the links below to see full course descriptions and our current offerings.